Mountain Trike announce new Experience Centre in the South East
As part of their expansion plans the Mountain Trike company, who manufacture and make all-terrain wheelchairs, have been establishing connections with like-minded outdoor centres to create Experience Centres where people can try and hire their Mountain Trike ranges.  With several Experience Centres already located around the UK they have just secured a new accredited centre in the South East with Outdoor Academy, who run their operation from Reading in West Berkshire and now have a fleet of Mountain Trike's available for customers to use.
Outdoor Academy was established in 2007 and has become recognised as a leading outdoor activity provider.  They offer a huge variety of outdoor pursuits with guidance from a team of professional instructors and have access to inspiring venues throughout the UK.
Dave Hopper, Managing Director of Outdoor Academy, says, "We are confident that Mountain Trike will allow us to reach out and underpin an already busy Mountain Bike programme and create the perfect opportunity for a wider inclusive clientele, including expanding our Duke of Edinburgh's Award Expeditions. We already cater for a diverse range of clients offering education packages, corporate team building programmes, skill based courses and our Adventure Activities Authority Service License enables us to offer the widest possible range of land and water based activities.  I saw instantly how the Mountain Trike products could create an amazing opportunity for potential user groups to our exciting and fun outdoor activities – the performance of the Trike over any terrain was incredible and being an affiliated Mountain Trike Experience Centre will add another really positive dimension to the centre."
Talking about the new Mountain Trike Experience Centre, Tim Morgan, Managing Director at Mountain Trike, says, "Outdoor Academy couldn't be a more perfect fit for our Mountain Trike products, their whole ethos and understanding of the great outdoors is exactly what we look for – their passion and enthusiasm is fantastic.  They have developed an innovative activity centre that delivers flexible and bespoke programmes and invest in the latest and best equipment to ensure that everyone can have the best experience. We'd been looking for an Experience Centre in this region so I'm delighted to welcome Dave and his team from Outdoor Academy as our new Experience Centre – it's a great location and facility and I have every confidence that customers using the Mountain Trike's will have a great experience and I'm really looking forward to hearing how things progress."
Outdoor Academy has a fleet of 5 Mountain Trike's, 3 original lever propelled Mountain Trikes, an MT Push – a buddy chair and an MT Evo for users who have limited hand function. For anyone interested in finding out more about Outdoor Academy please visit the website: http://www.outdooracademy.co.uk/ and for more information about the Mountain Trike products please visit their website: http://www.mountaintrike.com/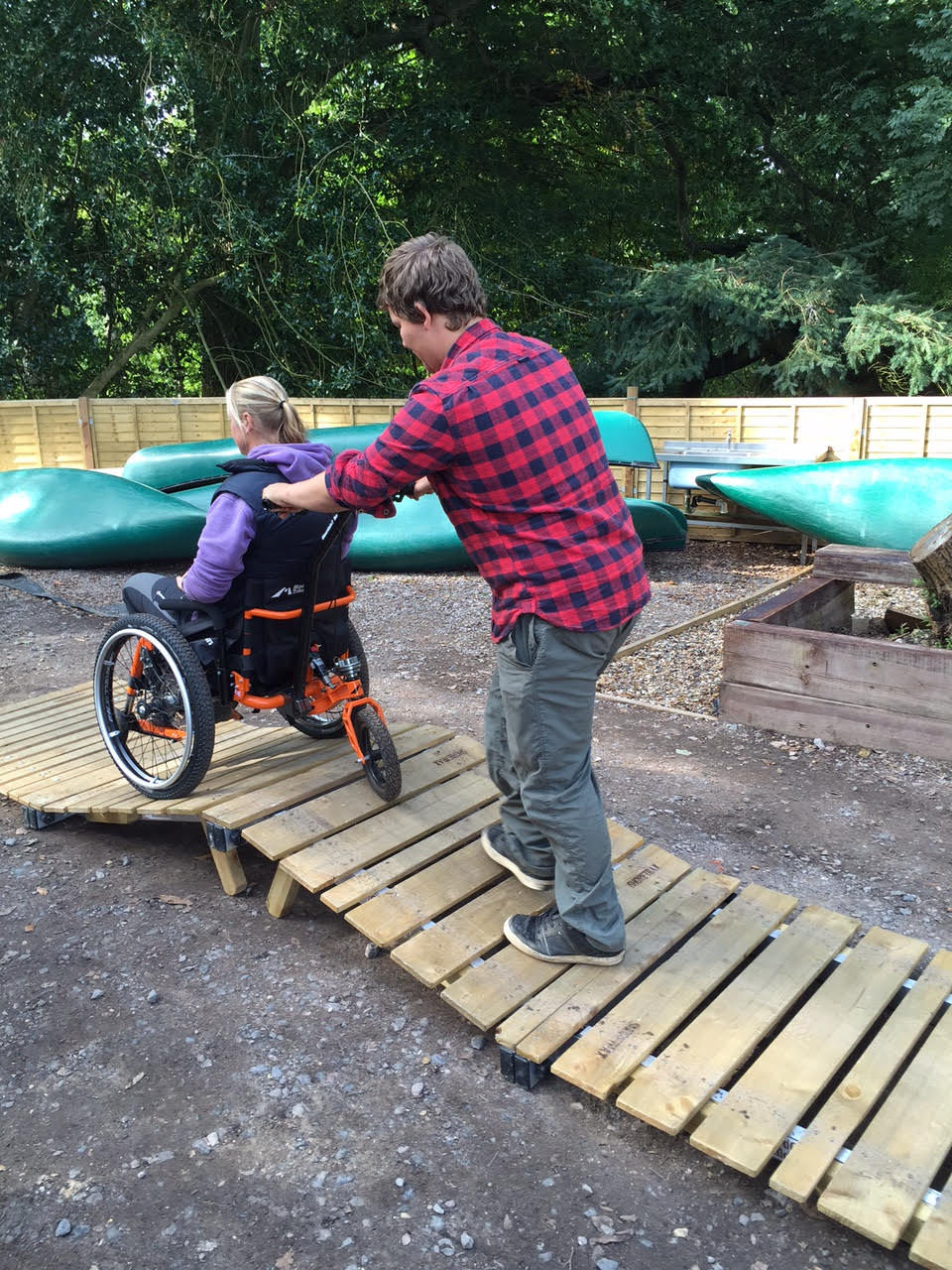 The Mountain Trike will be used as part of the activity days the centre offer, such as mountain biking, archery and fishing.  Or  can be used to help explore the surrounding countryside on an organised outing or with friends and family.  More specific details can be found here: http://www.outdooracademy.co.uk/mountain-trike/