A little over three years ago we were tagged in a post on Instagram by kayaker Jillian Elwart. Jillian was born with a malformed right leg and a right hand consisting of a thumb and two fingers. She was using her General Purpose Gripping Aid to help her keep a firm hold of her paddle, while taking on the white water rapids of Arkansas, USA. Becoming somewhat of a prodigy in the para-kayaking world, Jillian was soon competing both at national and international levels. An article charting her success was published on the Active Hands website in 2019. And we continued to watch her career progress right up until her retirement from competitive kayaking in early 2021.
In this follow-up article, we catch up with newly unretired Jillian; finding out what inspired this dramatic U-turn, how it felt to compete again, and what her current goals are…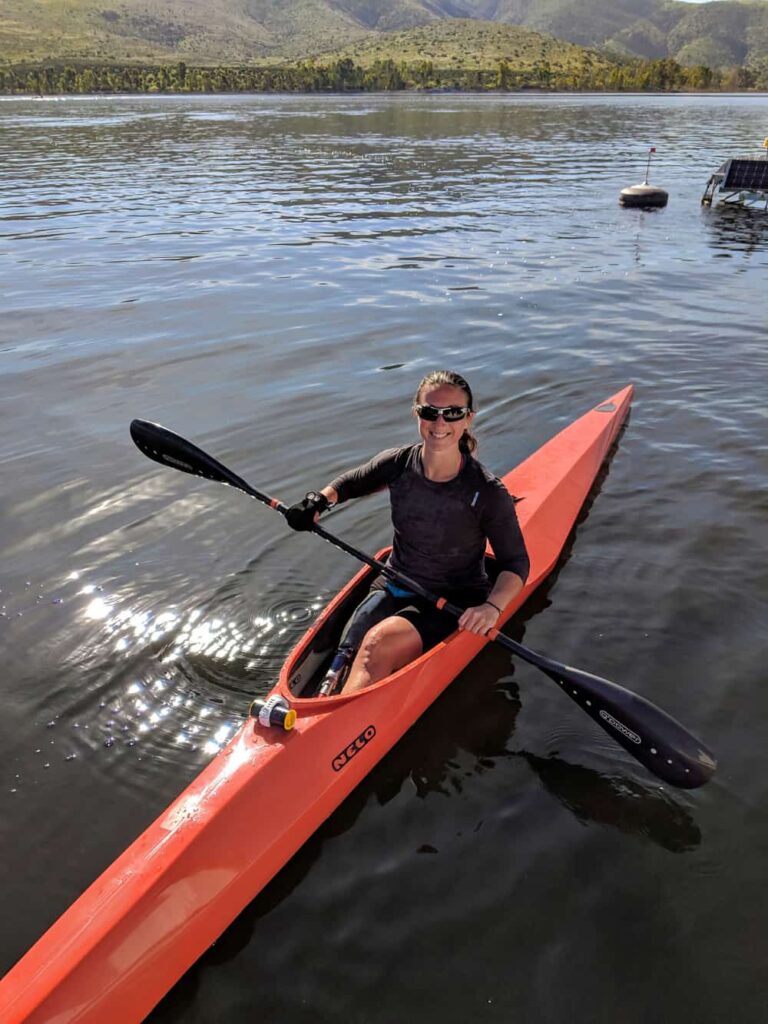 For Jillian, life is good right now. Her daughter is just entering her 2nd year of college. She has recently added a couple of cats to her family and, by her own admission, is one feline away from becoming a "cat lady"! On top of all this, she is back on the water, having been tempted out of retirement in April. This came about after she discovered that WVL3 (Women's Va'a Level 3) had been added to the 2024 Paris Paralympics. Va'a is the para version of the kneeling canoe, an area Jillian has shown a lot of potential in. Never one to do things by halves, she is now competing in both canoe and kayak!
Out of Retirement and Back in at the Deep End!
In what must have felt like a rebaptism of fire, last month Jillian found herself travelling to Canada for the World and Pan American Championships. These two competitions, the grand finale of the canoeing season, were taking place on Lake Banook, Nova Scotia. After having taken the best part of the last year and a half off, she would suddenly be competing against the best in the world. However, rather than allow this to create stress and anxiety within herself, Jillian instead used it to balance her mindset; seeing the events as the perfect springboard from which to build.
And she wasn't wrong.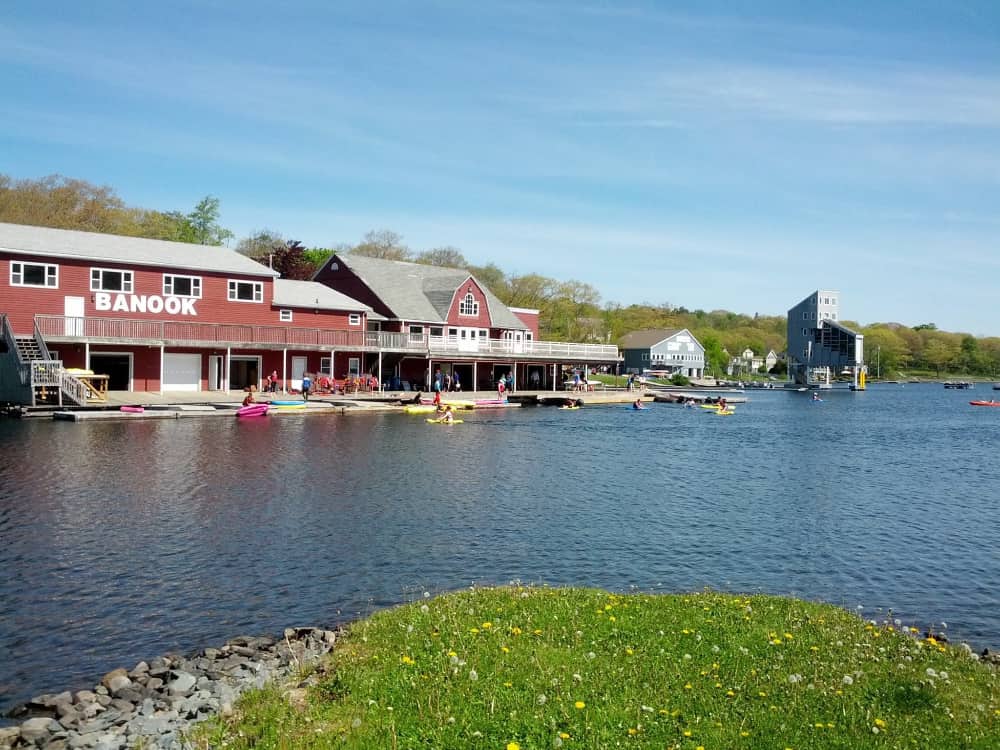 In her first World Championships competing in the VL3 women's 200m canoe sprint, Jillian achieved a top 3 finish in her heat. This automatically guaranteed her a place in the final. There she finished a very respectable 7th; less than three seconds behind 3rd place. The race was won by defending champion and Paralympic gold medallist, Charlotte Henshaw. The Pan Am's followed, with Jillian finishing 3rd in both the kayak and canoe sprints. Not bad for someone whose training regime for the past 18 months had largely consisted of "Netflix and workout cake"!
Understandably, Jillian was very happy with her performances:
This World Championships was the first time I've gone direct to final, come to think of it, it was my first final at a world level event. I felt solid with my performance at all the events and I'm very excited to see where I'll land this time next year.
How Does Her General Purpose Aid Help?
In every event she competes in, Jillian relies on her General Purpose Gripping Aid to hold the paddle securely in her hand. This allows her to focus solely on the race and her technique when slicing through the water, removing the need to worry about the paddle suddenly slipping from her grasp. But competing at the highest level doesn't solely revolve around being in the water. Hours of dedication must be put in every week at the gym. Jillian is currently having a specialised training programme written for her, focusing on strength work and speed development. With many of these exercises requiring a solid grip in order to get the most out of them, Jillian's gripping aid is also an invaluable gym companion.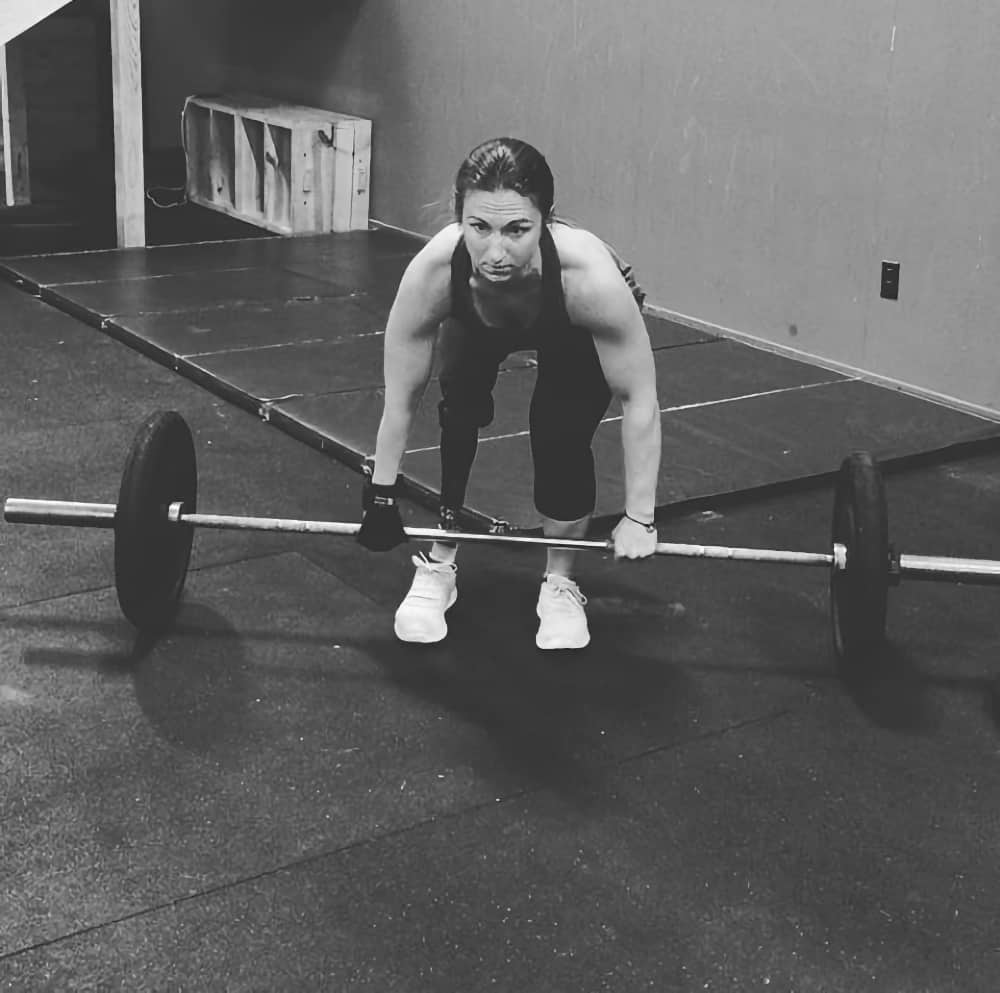 The gripping aid has made all of this possible.  I struggled for years trying to adapt my grip in the gym and on the water.  I love the simplicity and durability of it. I use it for power lifting, pull ups, and every kayak workout/competition.
With competition now over for the season, Jillian allowed herself a week off to unpack, recuperate, and get back to her day job as a paediatric prosthetist. As soon as that week ended however, the serious training began. And with the Paris Paralympics a little under two years away, now is the optimal time to prepare for next season, focus on her goals and go for it!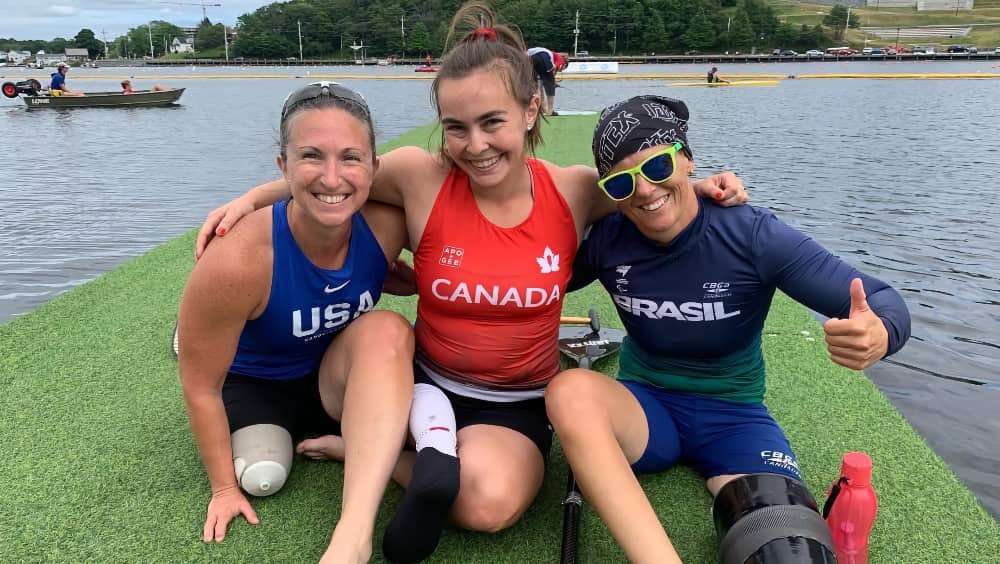 I joke about workout cake, but over this past year, I've learned a lot about balance in life.  My new mindset is, if you want a piece of cake, eat it.  You need to enjoy life, while crushing your goals.
Gareth Herridge
The post Back In The Kayak With Jillian Elwart appeared first on The Active Hands Company.