We have previously covered stories from David Needham, who we first met when he tried and then went onto purchase a Mountain Trike in 2016.  We told his story about his diagnosis of the condition Motor Neurone Disease and have also covered stories of some of the challenges and fund raising he has gone onto do.  
David continues with his fight to reduce the progress of this very aggressive condition and he was recently interview by Leicester Tigers, the rugby club who David plays for and then by local BBC reporter, Harris Millar, who met with David after his latest challenge – a 10k race raising funds and awareness for Leicester Tigers Foundation.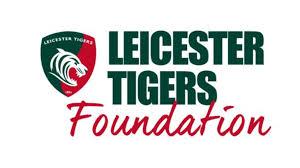 Interview:
"Leicester Tigers wheelchair rugby player David Needham is inspiring people with Motor Neurone Disease to get active in a bid to reduce the progression of the disease. 
Needham began showing symptoms of the neurodegenerative disorder at the age of just 39 and was diagnosed in 2014, but is determined to continue to live an active life. 
Since his diagnosis, David has completed a number of endurance events including the Leicester Marathon, The Yorkshire Three Peaks and most recently the Leicester 10k run in September 2018, on behalf of the Leicester Tigers Foundation.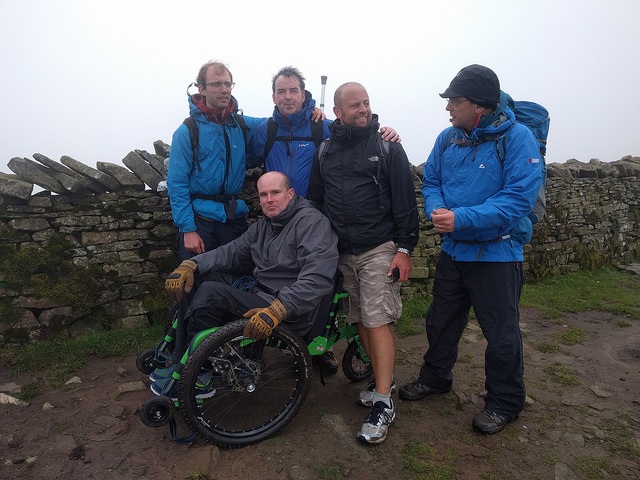 A former rugby player himself, Needham now 47, has played a key part in the success of the Leicester Tigers wheelchair rugby team and was part of the season's league-winning squad. 
David said: "I have sort of accepted the condition, but I've not accepted it in that, it's not going to take me without a fight."
He has been able to use a specially adapted Mountain Trike which he says has "managed to get an awful lot or a large chunk of the family side of life back".
He added: "What have I got to lose? The harder I push myself the more benefits that I will get, I will maintain muscle for longer and while it's a slightly unfair way of doing it, when I compare myself to other people with the condition I am doing better. 
David also met up with the team at BBC East Midlands to front a short film to spread awareness of his progress. Watch it below.
See our blog, here, to read about David's initial diagnosis and see our MT Adventures blog to search through and read about some of the challenges David has taken part in.