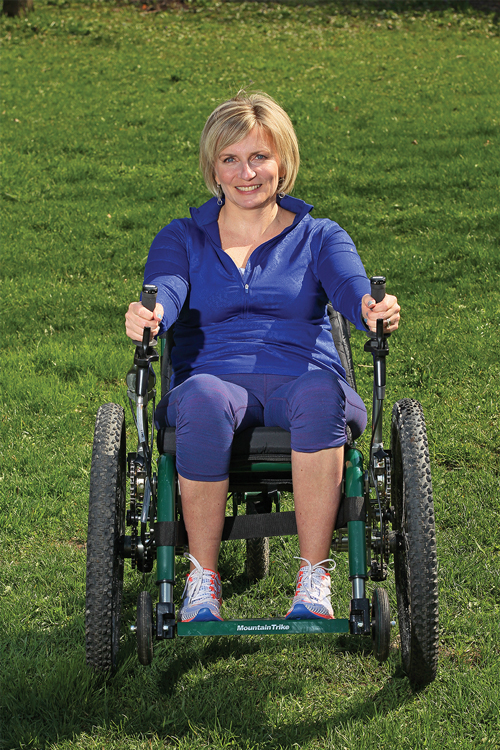 Julie Sawchuk from Canada, lived a very active life – for two and a half years she trained as a triathlete – swim-bike-run.  She worked as a high school biology teacher and enjoyed the outdoor life with her husband and two young children. In July 2015 her life changed forever – she was out training on her bike when she was hit by a car. She suffered severe injuries and damage to multiple systems – fractured skull, shattered T4 and burst L1 vertebrae, broken ribs, nose – to name a few.
Julie's determination and athletic drive is what keeps her going. 
Read about Julie's story and rehabilitation in LHSC Inside Magazine, (Summer 2017) here and check out her video interview below:
Julie also has a blog that starts at the beginning of her journey and she continues to write on her blog about living life with paralysis.