The Mountain Trike Company who produce and manufacture all terrain wheelchair products from their premises in the UK have just recruited a new Assembly Technician, Seb Luxford, who will work at their manufacturing site based just outside Nantwich in Cheshire.
Seb, 28, is local to the Cheshire area and has a background in Sports Engineering and product development. Seb studied Sports Engineering at Sheffield Hallam University and developed an indoor climbing aid. Seb will be working part time at the Mountain Trike Company whilst continuing as a freelance licensed Drone Pilot for surveying purposes.  In addition to this Seb is also involved with running Hawkeye goal line  technology at Premiership football matches in the North West.
Photo: New boy @ Mountain Trike – Seb Luxford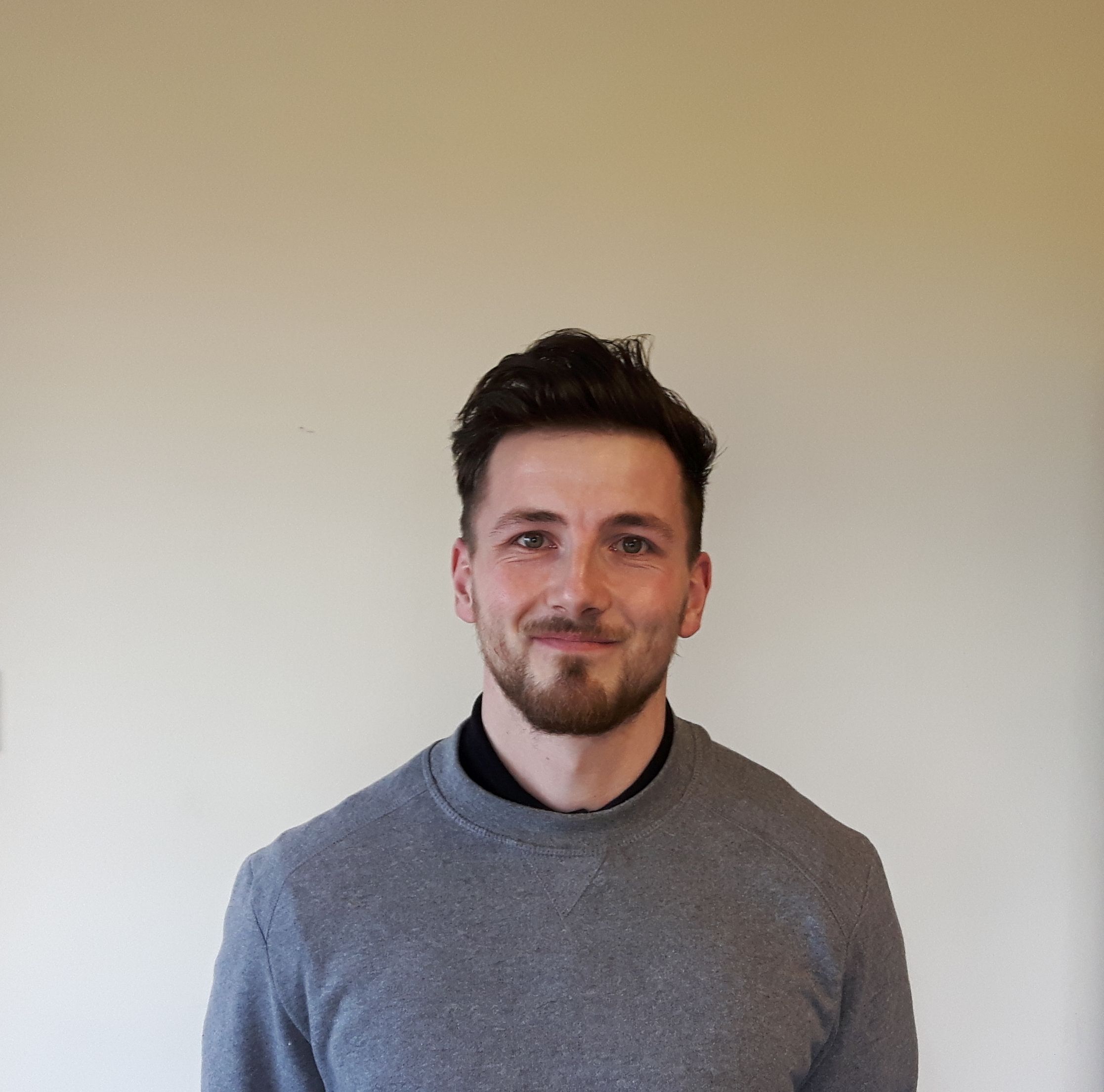 Talking about the latest recruitment to the team, Managing Director at The Mountain Trike Company, Tim Morgan, says, 
"I'm delighted that we have successfully been able to recruit a new team member to our small assembly team here at Mountain Trike. Currently, myself and Marie Giles manage the build process from start to finish, in-house and with Seb on board it means we can increase our production capacity and scale up in the future.  It will also free up some of my time to devote towards engineering development of new models to our range. Seb, is a fantastic enthusiastic new team member  – we take pride in offering a very personal and close relationship with customers and having an extra pair of hands means that this level of service can continue as the business grows."
New technician, Seb Luxford, goes onto say,
"I'm thrilled to be working at the Mountain Trike Company as their Assembly Technician. As someone with an interest in sports engineering and product development the opportunity to work with such an innovative and intelligent team was not to be missed.  I'll be working very hands on ensuring each Trike is put together with care and attention.  Each freshly painted frame will come to life through the various sub-assemblies and components before being given a thorough test and shipping to its new home. Seeing first hand the thought and time that has gone into the design and manufacturing of the Trikes and knowing each one will serve its new user well and transform their opportunities will make each build extremely rewarding."
All the Mountain Trike wheelchair products are assembled at their manufacturing unit just outside Cheshire and because they are hand built in the UK it offers more flexibility for customers who can choose certain preferences, such as their preferred colour for the frame and preferred set-up for braking and steering to suit their individual needs.
For further detail about The Mountain Trike Company please visit their website here.