The Mountain Trike Company who produce high-end all terrain wheelchairs have been working hard to find suitable finance packages for their customers to help with the buying process of their all-terrain products.  Finance packages are now available through their finance partner which offer flexibility and ease of use.
Talking about the new finance packages, Tim Morgan, Managing Directer at Mountain Trike, says, 
"From the feedback we receive from our customers we know how life changing our all terrain wheelchairs can be, but sometimes the biggest barrier is finding the funding for them. We know there are options available to help with the purchase of mobility equipment such as charity funding or self-fund raising, but because this isn't an option for everyone we have been working hard to find a suitable, safe and viable finance scheme that offers flexibility and ease of use.  
I'm really pleased that we can now offer customers the option to purchase our products through our finance partner, who provide financial services authorised and regulated by the financial conduct authority.
The process is very simple and flexible, its also great that the packages are available at 0% finance with low monthly payments.   For instance customers can pay £93.65 a month over 24 months for a Mountain Trike, (providing they have paid the 50% deposit), but the flexibility of payments means that if customers want to go on and raise funds or are able to pay the full amount earlier then this can be done.  We have already received really positive feedback from customers who have made purchases through the scheme. It is really great news that we can now offer this service as an option to our customers."
Mrs Keyworth from Stockport had recently arranged for a demo of the Mountain Trike for her daughter, Lucy, who was due to be going on a school trip, but needed an outdoor wheelchair.  Mrs  Keyworth says, 
"As soon as Lucy tried the Mountain Trike, we knew immediately that it would be more than adequate for Lucy's school trip.  The Mountain Trike is so strong, sturdy and Lucy felt safe.  Its a high-end piece of kit and we knew that finding the money in time would be difficult – 8 weeks until the school trip! Tim mentioned the various finance packages available on the Mountain Trike and helped outline the pricing options. Once we'd agreed the best package for us I was sent a link to complete the application process, it was approved and sorted within 30 minutes – really easy and simple process. 
Once I'd paid the deposit to Mountain Trike confirmation of the build of Lucy's Trike was given and she received it in time for her trip, which wouldn't have been possible without the finance package. The best bit is that Lucy plans on some fundraising activities so its great that there is flexibility with payments too.  For such a high-end purchase and a need for the product I wouldn't hesitate in recommending the finance schemes available with Mountain Trike through their finance partner."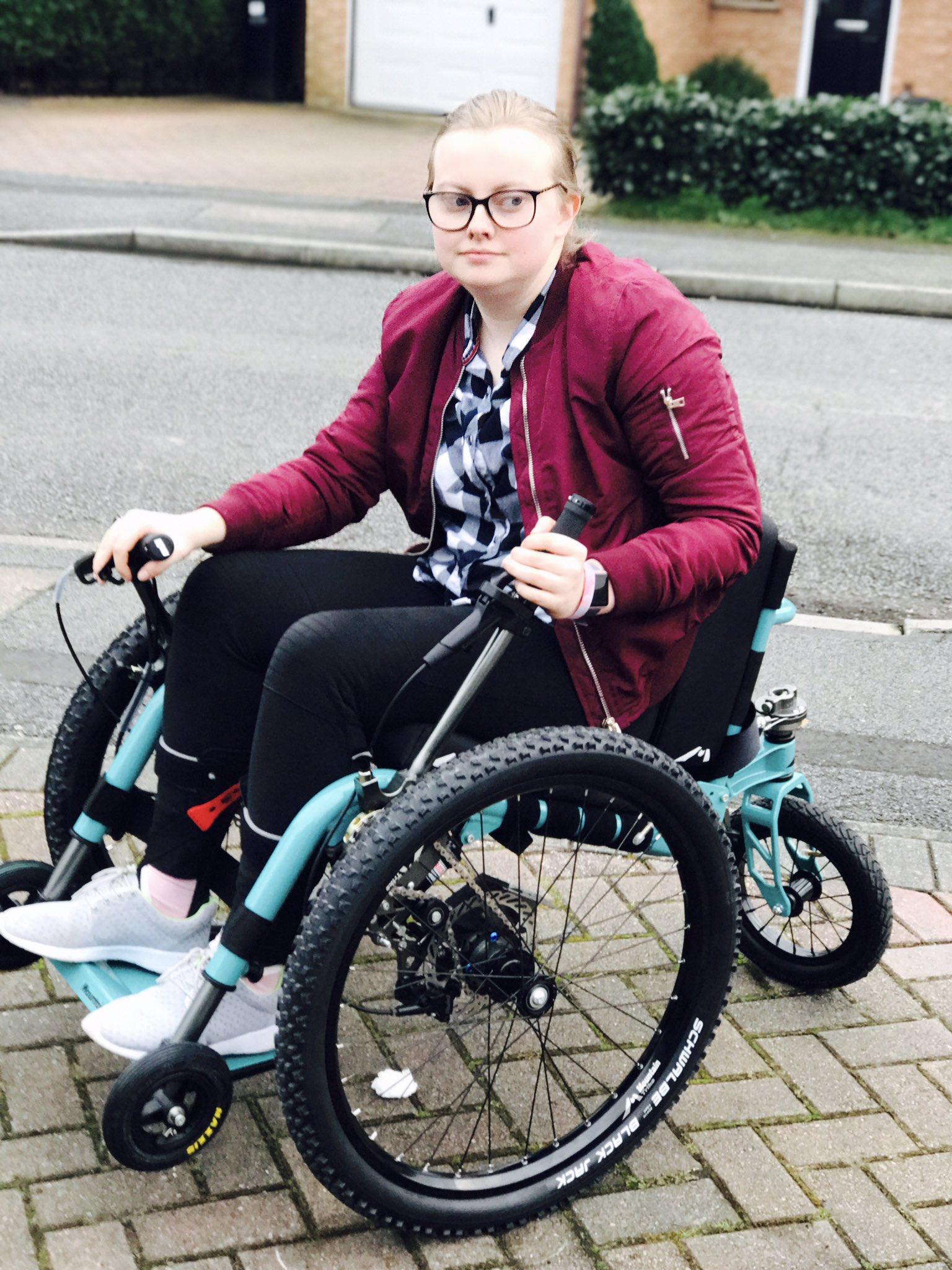 There are several 0% finance packages available to customers in the UK for the Mountain Trike products, for further information and detail about the process and payment options please see the information here on the Mountain Trike website.
For further detail about The Mountain Trike Company please visit their website.