It's that time of year again where we're all starting to worry about what to buy our loved ones for Christmas… If someone you're buying for has a Spinal Cord Injury why not have a look at our top 10 gifts for SCI! Doesn't giving a friend or family member the gift of independence this Christmas sounds like an excellent idea? Or you might just find something to put on your own Christmas list.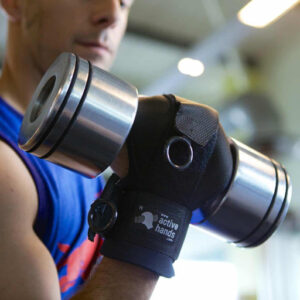 The perfect gift for the gym lover in your life: the General Purpose aid is ideal for getting a better grip of equipment like free weights and rowing machines. The General Purpose is not just for the gym though, you can use it for DIY, in the kitchen and gardening. Whether you've had a stroke, suffered a spinal injury or have any condition which reduces your hand function. Our aids could unlock any number of activities for you.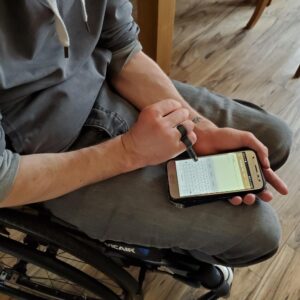 The Sixth Digit 2 is the ideal gift for a loved one with reduced hand function getting a new phone or tablet for Christmas. The Sixth Digit 2 is a wearable stylus that fits on your last two fingers allowing you to use touch screens and press buttons. Perfect for those with SCI as well as arthritis, cerebral palsy and other disabilities that limit hand function.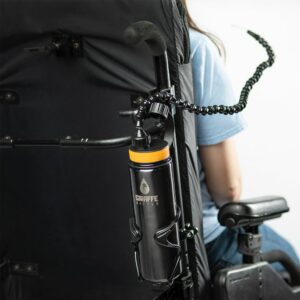 The Giraffe Hands-free Bottle is the perfect present for wheelchair users who are looking to stay hydrated, on the go and independently! The flexible neck stay where you put it, allowing you to take a sip when your hands are busy. Or when you are unable to hold a bottle. The stainless steel giraffe bottle is vacuum insulated and can keep your drink hot for 10 hours or cold for 18+ hours!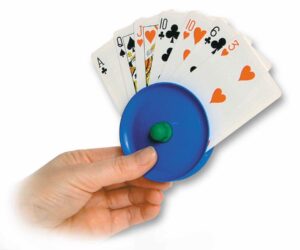 The perfect stocking filler for anyone who loves a game of cards! Fan and hold up to 14 cards with this handy Card Holder.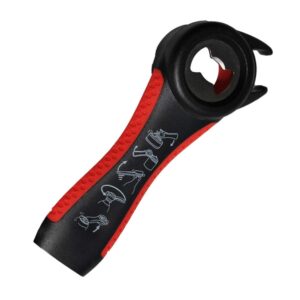 Another stocking filler… this time one for gaining independence in the kitchen. The 5-in-1 Opener is a handy tool for opening bottles, jars and tins with no need for finger strength or function.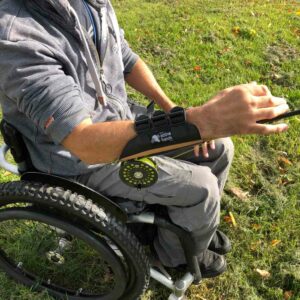 For the person in your life who loves fishing… the Strong Arm 2 is a fishing rod holder for people with reduced hand function. It can also be used for golf. Getting outside and fishing is a great way to get into or back into an activity after injury.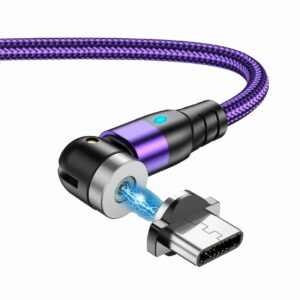 This magnetic phone charger makes plugging your phone in so much easier. No need for fiddly connection, trying to get that small connector into the socket on your phone every time! Insert the connector into your phone once and leave it there. When you want to connect your phone, just position the cable near to the connector and it makes the connection magnetically.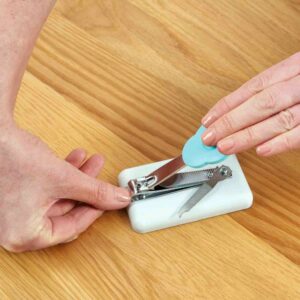 The perfect present for someone struggling with their personal care, these Table Top Nail Clippers are designed to assist those with limited hand functionality in cutting their finger nails. Ideal for those looking to gain independence.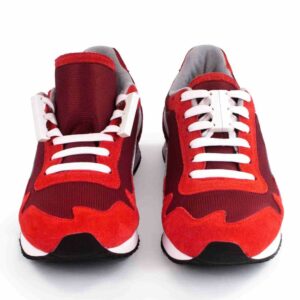 New trainers on your Christmas list? Why not add some Zubits to make doing your laces up as simple as the snap of a magnet!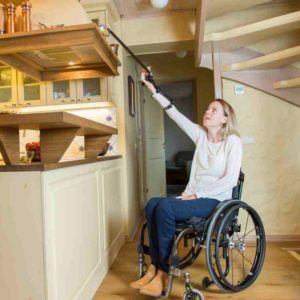 Definitely the biggest present in our gift guide but also one that we think is worth the spend. The Reacher/ Grabber operates from the wrist, so no need for hand function! Perfect for picking up items from the floor, up high and even closing doors and windows!
We've only shared our top 10 gifts for SCI today! If you're still not sure what to gift a loved one this holiday season, we have gift cards available to purchase for any budget from £10 to £200!
The post Top 10 Gifts for Spinal Cord Injury appeared first on The Active Hands Company.