Active Hands are a firm favourite with Occupational Therapists in the UK, so when the opportunity came up to attend the AOTA conference in Kansas City we decided to give it a try! It was a great chance to meet both professional and student OTs and demonstrate our products to them. We were also able to learn more about how Occupational Therapy is practiced in the US.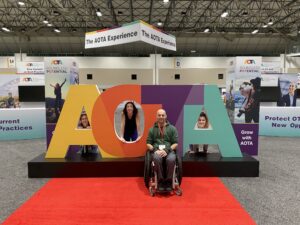 As well as demonstrating our products, we spent some time looking around at the products and services that other exhibitors were showing. We've come home with some new ideas for products that we would like to add to our shop. And were also able to share the products that we manufacture with others.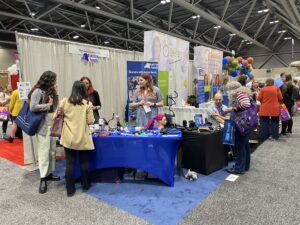 AOTA Show Favourites
There were a few products that seemed to capture the American OTs attention a little bit more than others. Here are the favourites and why you liked them so much:
All these products, and many more, are available on our website – we ship worldwide from our base in the UK. Some of our most popular products are also available on Amazon US.
Website Features for Occupational Therapists
We have tried to make our website work for both clients and for professionals. The following features should help you to access the right products for your client:
You can add filters in the shop by Disability and Activity to find the most relevant products.
You can create a Wishlist of products that would be useful to your client – this can be shared with friends and family, to be bought as Christmas or Birthday presents!
We're also pleased to be able to offer an automatic quote facility on our website. This is ideal if payment needs to come from somewhere else – whether it's a finance department or insurance company.
It Wasn't All Hard Work…
Although the conference took up most of our time, we managed to have some fun seeing the sights of Kansas City. We took some time to visit the Country Club Plaza and explore the shops and fountains. Eating featured heavily in our plans – trying out some American delicacies – particularly the BBQ and Cinnabons! We spent our evenings in the Power and Light district enjoying the various restaurants and music.
It's safe to say our first trip to the US was a success – worth the 22 hour journeys & even the flat tire on the way home from the airport!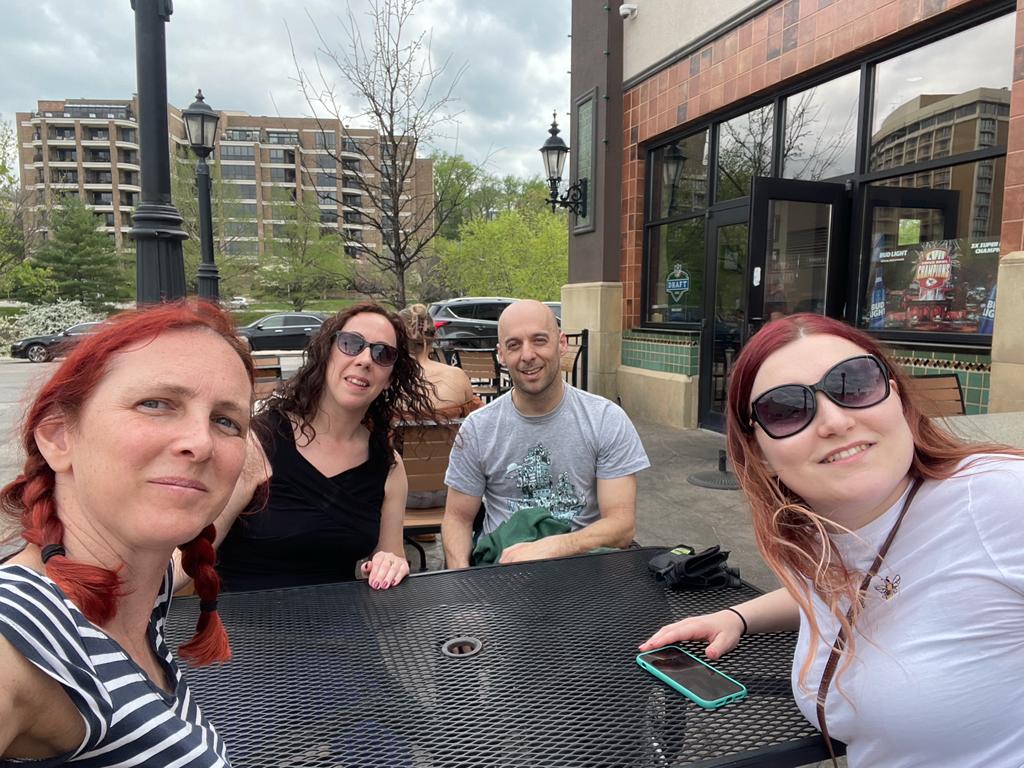 The post Active Hands' Trip to AOTA appeared first on The Active Hands Company.