The world of disability has come a long way in the nearly two decades since I was injured. From battery-powered rear wheels to an arsenal of gripping aids. There is a much wider range of adaptations available to help those with limited hand function. This is especially pertinent to the newly injured as, at a time when it feels as though your whole life has been turned upside down, it is important to show everything that still can be achieved. Here's some tips on how to get the most out of rehab!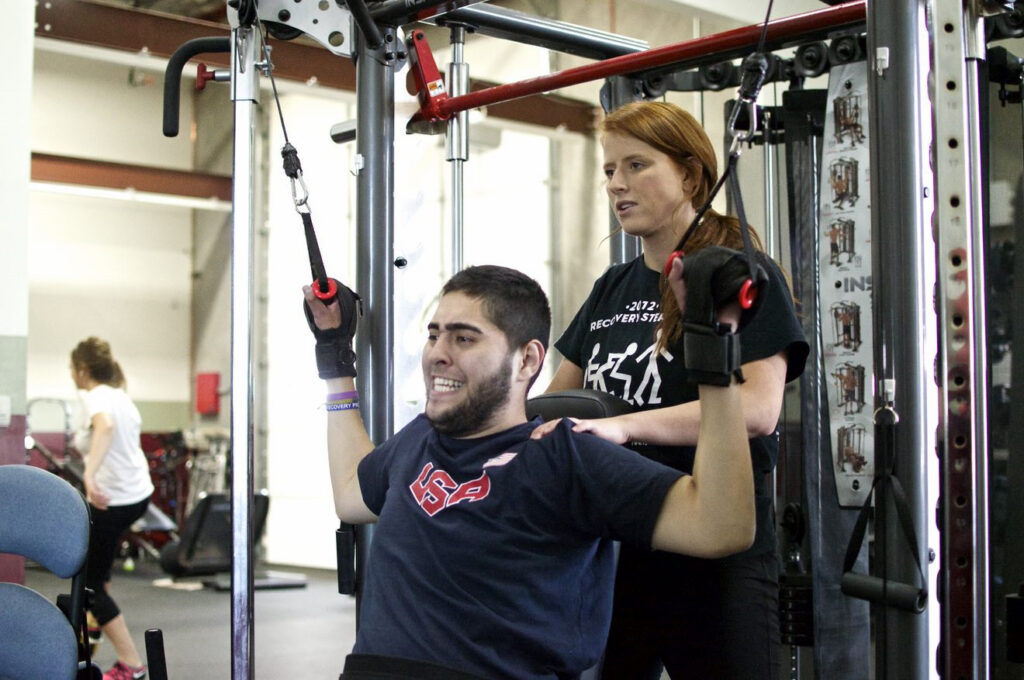 What Difference Can Aids and Adaptations Make?
Waking up in hospital to find that, not only was I paralysed from the chest down, but I had also lost the movement in my hands, was a seismic thing to come to terms with. Initially unable to speak due to having a tracheostomy, and unable to grip a pen or pencil, I was forced to communicate using an alphabet board; nodding when a person's finger hovered over the right letter.
When it came to physiotherapy, I had to rely on wrist weights and having my hands literally bandaged to the various exercise apparatus; meaning it was impossible for me to access them independently. During occupational therapy, I worked on my tenodesis grip, which helped with picking up smaller objects such as a cup, phone or remote control. I also worked out that by wearing fingerless gloves and sliding a knife or fork down one finger, I was able to secure cutlery enough to feed myself, a method I swore by for years. But for every issue we solved in hospital, another dozen would present themselves, resulting in a lot of frustration at what I saw as insurmountable odds.
However, I have found that with the right aids and adaptations, these "insurmountable odds" can be overcome with shocking ease. I now live an independent life because of the vast array of aids and adaptations at my fingertips. Introducing these to newly injured clients and integrating them into their rehabilitation as early as possible would allow clients to optimise their time spent in rehab. Enabling them to push themselves harder and achieve more. Not only this, but it would vastly increase their confidence and outlook on life going forward. Yes, your life has changed, but that doesn't mean that you still can't embrace it to the fullest.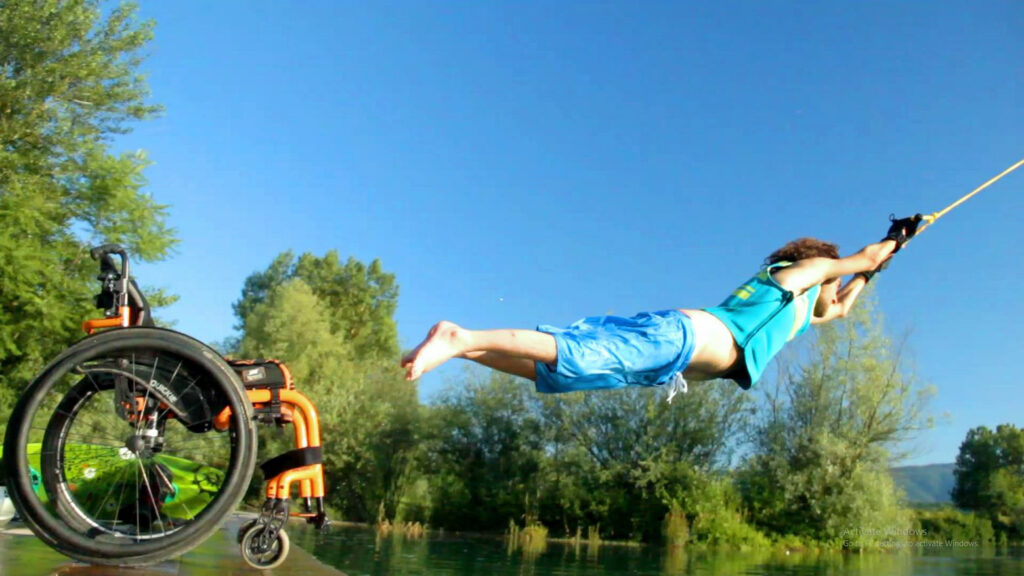 What Are Some of The Most Common Physiotherapy Exercises and Which Aids Can Help?
Free weights
Although a great starting point post-injury, there is only so much muscle one can build using wrist weights. Eventually it is time to move onto heavier free weights such as dumbbells and kettle bells. Unfortunately for me, I was unable to maintain a firm grip on them and bandages came loose far too easily. A General Purpose Gripping Aid enables the user to independently hold onto free weights of any size and build up their arm strength much faster, which can be invaluable when first starting out. (Also available as a Limb Difference Aid for those missing digits on their hand.)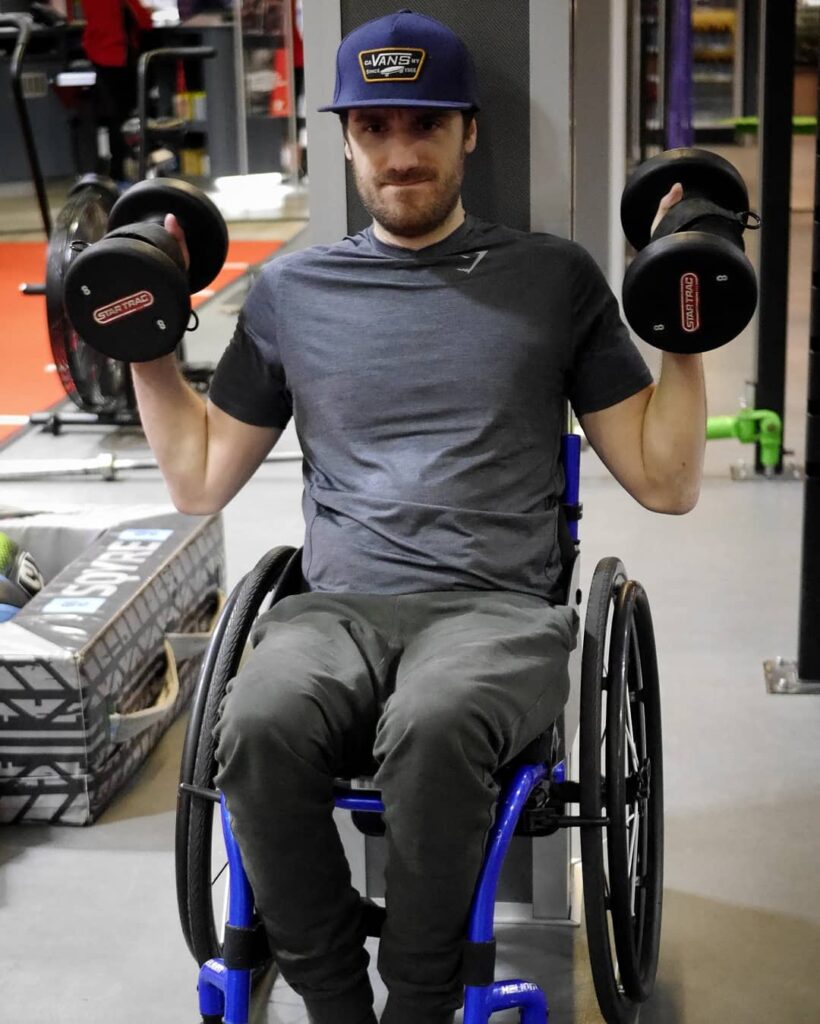 Pull-down bars & rowing machines
The sooner your clients start rebuilding strength in their backs, shoulders and arms after an injury, the better. Pull-down bars are great for this, however they are virtually impossible to hold onto when you have limited grip. Wearing a pair of Looped Exercise Aids allows you to slip the loops over either end of the open bar. Pull it down without your fingers even touching it. I joined a gym a few years after leaving hospital. I found these aids ideal for accessing the rowing machine as they fit perfectly over the ends of bar.
Versatrainer & pulley machines
One of the core machines at the spinal unit where I was rehabbed was the Versatrainer. Perfect for building up arm and shoulder strength. The only downside was how easily the handles would roll out of my palms once I got into a steady rhythm. The solution it turns out, was to remove the handles completely. By fastening a D-Ring Aid around each wrist, you are able to link the carabiners of the Versatrainer or any pulley machine directly to your client's wrists. Removing any concerns about losing control of the apparatus instead allowing them to solely focus on the exercise at hand.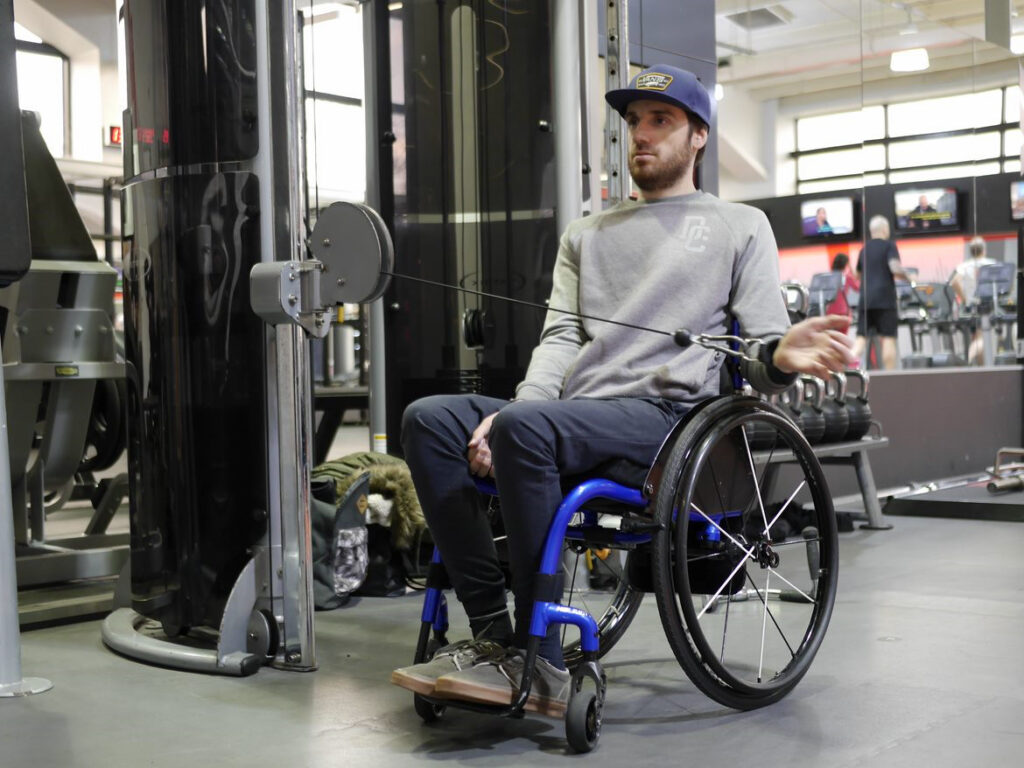 What Are Some of The Most Common Occupational Therapy Issues and Which Aids Can Help?
Writing
As I mentioned earlier, communication was a frustrating affair immediately after my injury. And whereas my voice eventually returned, my hand function never did. Thus, I spent a lot of time in hospital learning to write using both hands to grip the pen/pencil. Nowadays I just slip my hand into the Small Item Gripping Aid which uses Velcro pads to allow me to hold a pen/pencil at whatever angle I like. Not only that but the quick change pads make it great for holding the likes of makeup brushes, paint brushes, toothbrushes, kitchen utensils and more; essentially making it the Swiss army knife of occupational therapy!
Eating
Nobody enjoys having their food cut up and fed to them by other people. My technique of sliding cutlery into my gloves to maintain hold of them worked well whilst in hospital, using standard sized cutlery. However it meant that I needed to constantly wear my gloves at the dinner table and hope the cutlery handles weren't larger than average. Now, thanks to a variety of cutlery aids comprising of thick silicone handles, finger loops, and hand straps, anyone with arm movement should be encouraged to cut up their food and feed themselves independently, whether eating at home or eating out.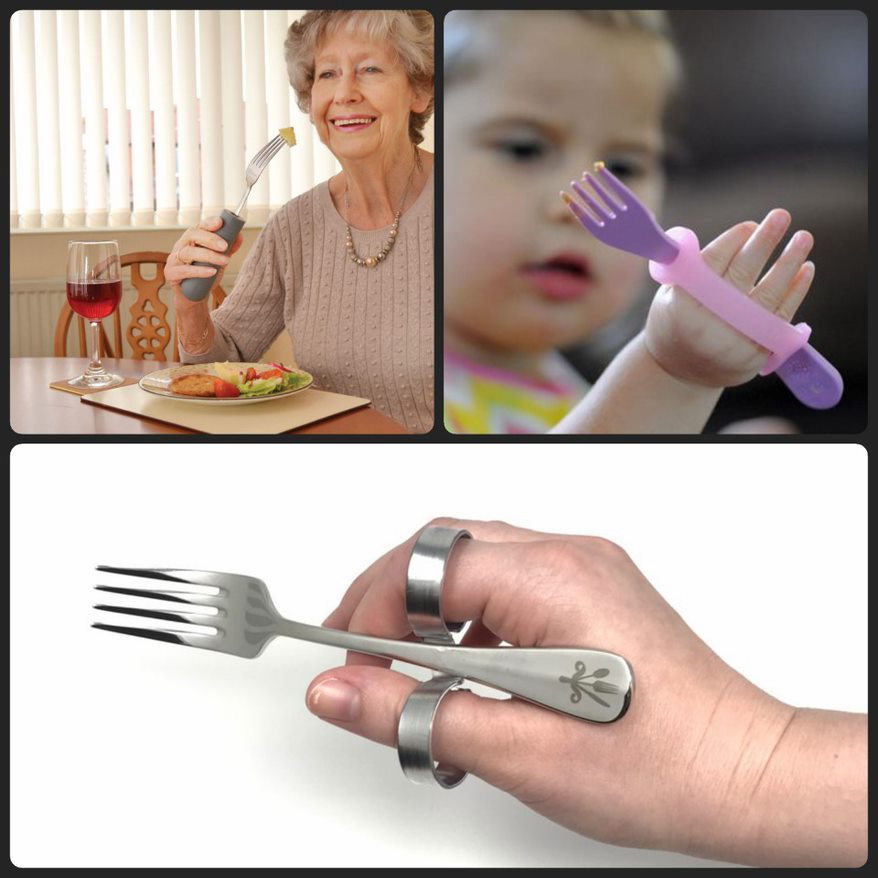 Making hot drinks
Figuring out the best method for making hot drinks can be a dangerous process post injury. Lack of feeling means it is easy to burn your hand on the kettle, and lack of grip means it is easy for boiling spillages to cause further damage; I have the scars to prove this! The Uccello Easy-Pour Kettle removes these risks by sitting in a sturdy, pivoting base. This means that, rather than lifting up the kettle to pour, you simply tilt it towards the cup. The hot water comes out in a safe, narrow stream; making it ideal for newly injured clients.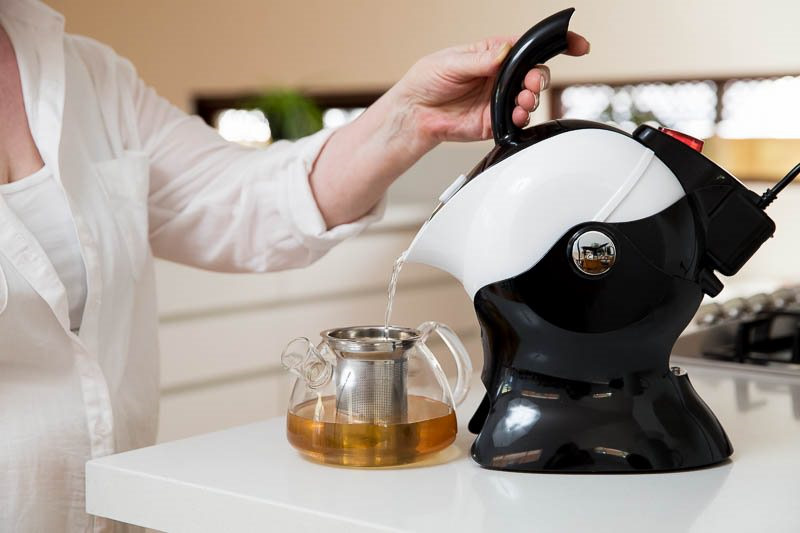 Getting dressed
Other than putting on a t-shirt or pullover, I left hospital unable to dress myself. It wasn't until I got home and began experimenting that I worked out my own way of doing it all. That said, the absolute bane of the process was always buttons and zips. Squeezing shirt and trouser buttons through tight slots, then pulling up finicky zips without grip was nothing short of a time-consuming battle each morning! With the Button Puller, clients are able to pull buttons of various sizes through slots with ease. Then use the hook to grab zips and pull them up. This helps newly injured clients get on the path to independent dressing early and has them start each day with a can do mindset!
What Else Is Available?
There are numerous other aids and adaptations available on our shop page, any of which could be relevant to your clients.
For physiotherapy, there are aids to help with the likes of pull-ups and playing racquet based sports, as well as every day wheelchair pushing.
For occupational therapy, there are aids to further help in the kitchen, when getting dressed, for recreational or creative purposes, as well as for hand and finger exercises.
Go to our shop page to see how these products can benefit your clients!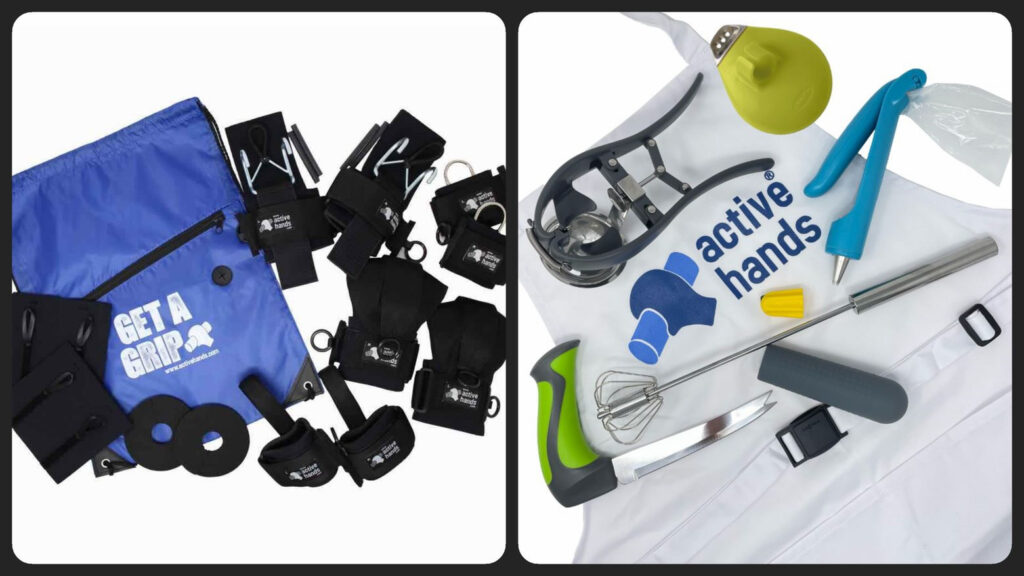 Gareth Herridge
The post How to Get The Most Out of Rehab appeared first on The Active Hands Company.