Today's article is written by 9 year old Jacob. Jacob is the eldest child of our CEO, Rob and has been enjoying helping his Dad test out our brand new gripping aid, the Angled Aid. The article below is written in his words.
My Dad
My Dad is called Rob and I think he's 46 years old. He is funny and encourages me to try new things. He is always staying up late working on things in his garage, which means he is very bad at getting up in the mornings! My Dad works for Active Hands. He makes gripping aids for people whose hands don't work really well, or who don't have grip, and he's the boss. His hands don't work well at all. That's because he had an accident a long time ago and he has a spinal cord injury. Dad created the first Active Hands gripping aid after his accident and Grandma Marion made it on her sewing machine. Now he sells his gripping aids to lots of people all over the world. 
When me and Dad have time together we love to play football. I'm a goalie so Dad throws the ball and I practice saving it. We also like going to our local pub to play pool. We've done lots of DIY projects together. Our biggest project was making 6 shelves out of really nice wood. We sanded and polished the wood lots of times. Dad taught me how to drill into the wall to attach them. We're pretty proud of our shelves! In the evenings, while Mum puts my little sister to bed, Dad reads to me. At the moment we're reading Lord of the Rings.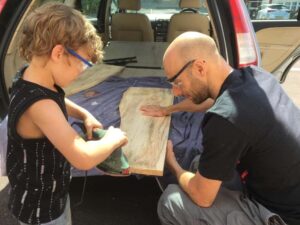 Playing Racquet Sports
Last summer Dad told me he was designing a brand new gripping aid. This one would be for holding a racquet at the correct angle for playing lots of different sports, like tennis, table tennis and baseball. He drew his design to show me. Dad explained it would be made from neoprene to make it comfortable with a long strap to hold the racquet firmly in place. He told me he had been working on this design for a very long time but that it was nearly ready… Dad really likes to make sure everything is perfect!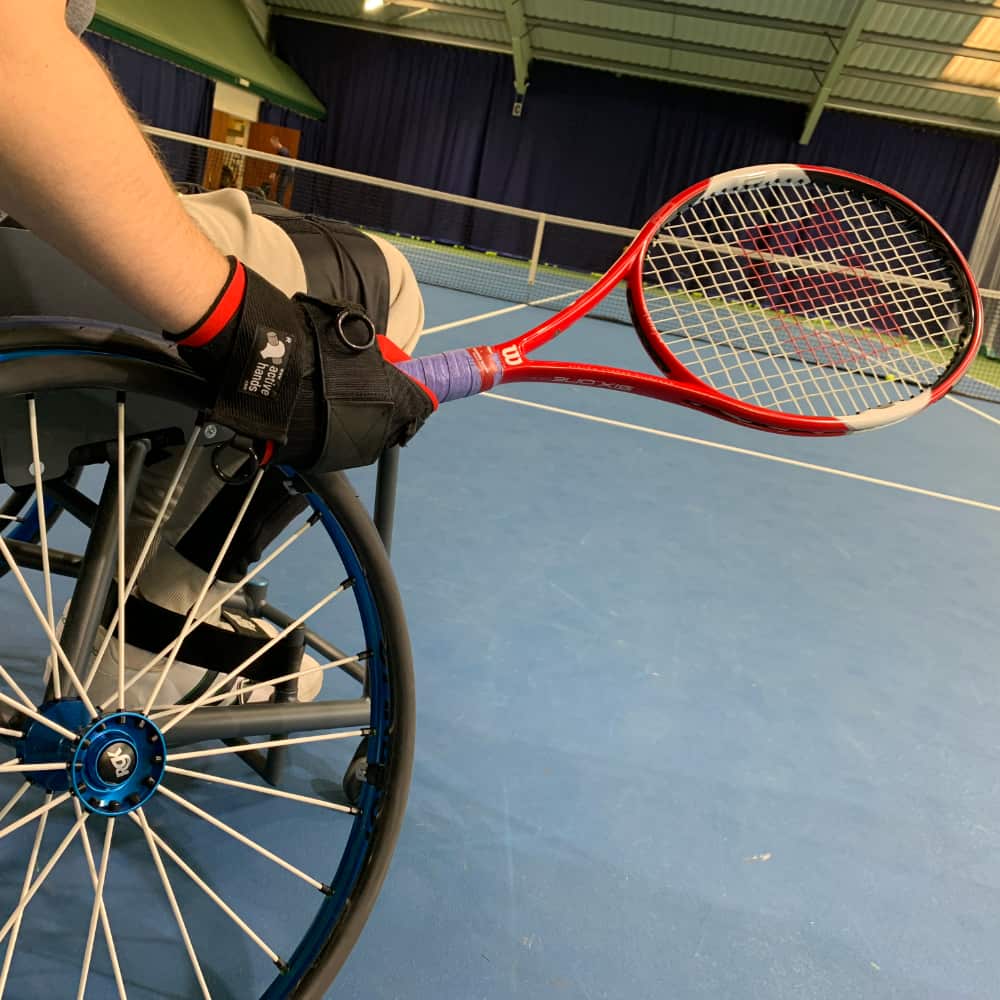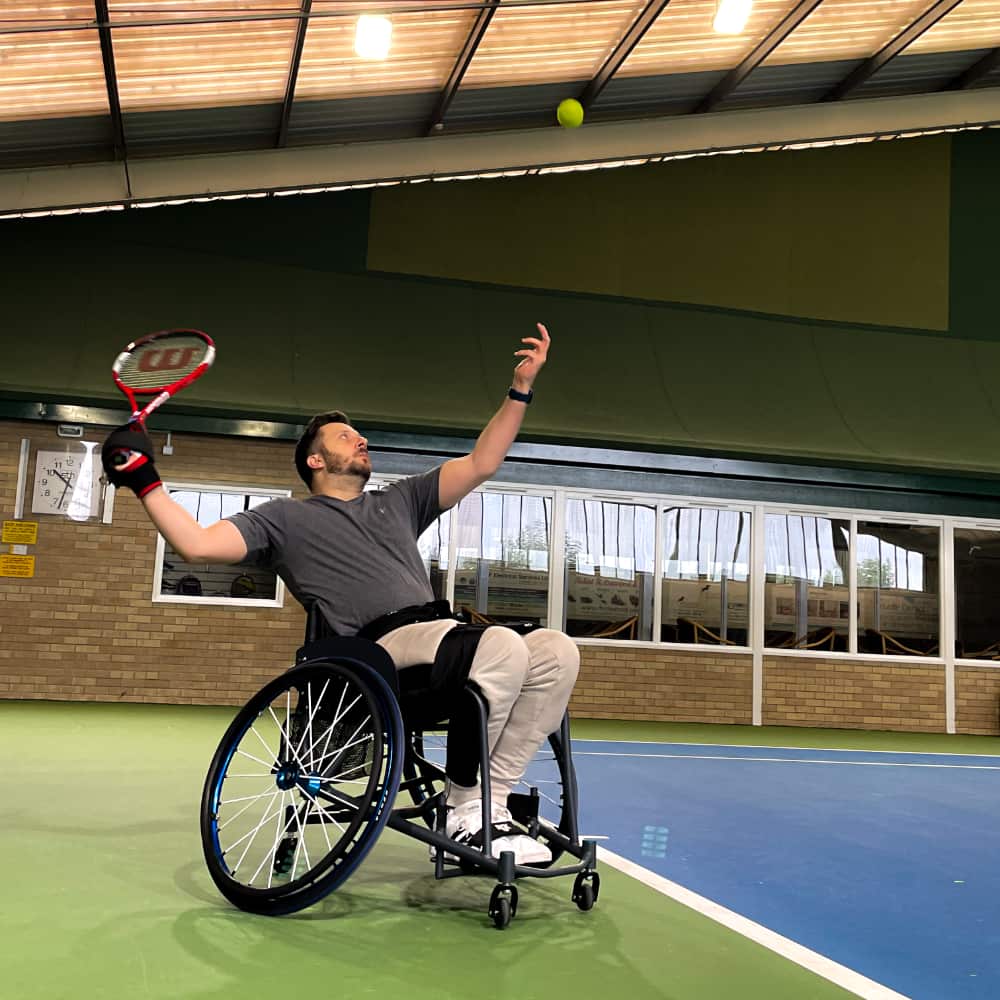 Once he had made the very first Angled Aid, Dad told me he had bought something new for us to play together. He told me about a game he played as a kid called Swingball where a ball is attached to a pole by a string and two people try to hit the ball as it swings past them. He hadn't been able to play it for a long time because gripping the racquet was too difficult for him. But now he had created the Angled Aid, he was very keen to play. We love it! We play it on summer evenings in the garden and we also take it whenever we go camping and spend hours playing. Dad is super competitive about it and can hit the ball really hard, thanks to his Angled Aid… but not hard enough! I think I am still the best at it!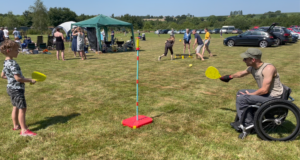 What's next?
There are some tennis courts at a park near our house. When the weather warms up a bit, I want to try playing tennis together with Dad's Angled Aid. He is keen to play table tennis. He tells me the aid would also be good for holding a hammer at the correct angle. So I think we will be doing some more DIY projects together soon!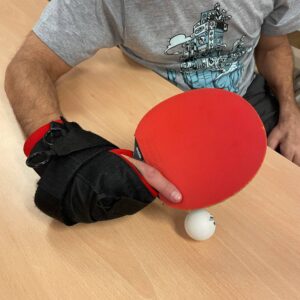 It's really nice to be able to do lots of different sports with Dad that wouldn't be possible without the gripping aids. I feel happy when I'm playing and being active with Dad and I think it makes him feel really happy too. I hope he continues designing things that help us play together.  
Jacob Smith (Age 9) 
The post Beating Dad at Racquet Sports appeared first on The Active Hands Company.