The Mountain Trike Company and Mobility Hire announce partnership of a new hire scheme arrangement offering a more flexible approach for customers to hire and try their Mountain Trike wheelchairs.
The Mountain Trike Company have always been forward thinking in their approach to customer service. The all terrain wheelchair products have been designed for a wide range of users who are looking for a wheelchair that will offer them independence and freedom to get outside. As well as providing 1:1 demos there has been the option to hire some of their products to allow customers the chance to try before they buy and fully understand the capabilities and suitability before committing to purchasing.
The short-term hire scheme has been an invaluable service, however over time due to the increase in product range and complexity in deliveries it was felt the service could be better managed.
Mobility Hire, a family run business, are the leading supplier of rental mobility equipment in the UK and have been operating for over 20 years. They offer short or long term rental of equipment and from January 2023 will be adding the hire of Mountain Trike's to their product range.
Mobility Hire will be able to provide hires to customers throughout the UK offering same/next day and weekend delivery. As well as offering hire of the manual Mountain Trike range they will also be hiring the e-Trike which previously Mountain Trike have been unable to offer.
Hire prices start from £120 a week and currently hire is for a minimum of 2 weeks. Delivery and collection is also managed through Mobility Hire's experienced staff and delivery prices can be easily calculated online when entering your postcode. If a customer should decide to go onto purchase a Mountain Trike, the 2-week rental fee will be reimbursed (this fee may vary depending on the channel the customer purchases through).
Talking about the new partnership with Mobility Hire, Tim Morgan, Managing Director at Mountain Trike said,
"Offering short-term hire to our customers has always been an important part of our sales process. It gives customers an opportunity to test ride the Trike in their own setting, building up confidence riding and understanding what outdoor adventures might be possible. As a business it is important that we continue to offer this service, however, we haven't been able to offer this service on our eTrike products and with a small hire fleet sometimes it isn't always possible to meet demand.
Partnering with Mobility Hire provides us with an excellent opportunity to outsource our hire scheme through them. They are experts in this arena with a 20 year proven track record I'm confident that customers will receive an excellent, hassle free and flexible service through Mobility Hire."
Tim goes on to say, "Outsourcing the hire element of the business will also free up the team to focus on our ever-growing sales process and spend less time having to service and arrange delivery /collection of our hire Trikes. We will continue to provide the all-important 1:1 home demos to customers and re-direct them to Mobility Hire if they then wish to test-ride further. The hire scheme will also be available for our distributors many of who don't have this option due to limited demo models. I'm excited about this opportunity and this is another positive step forward for Mountain Trike."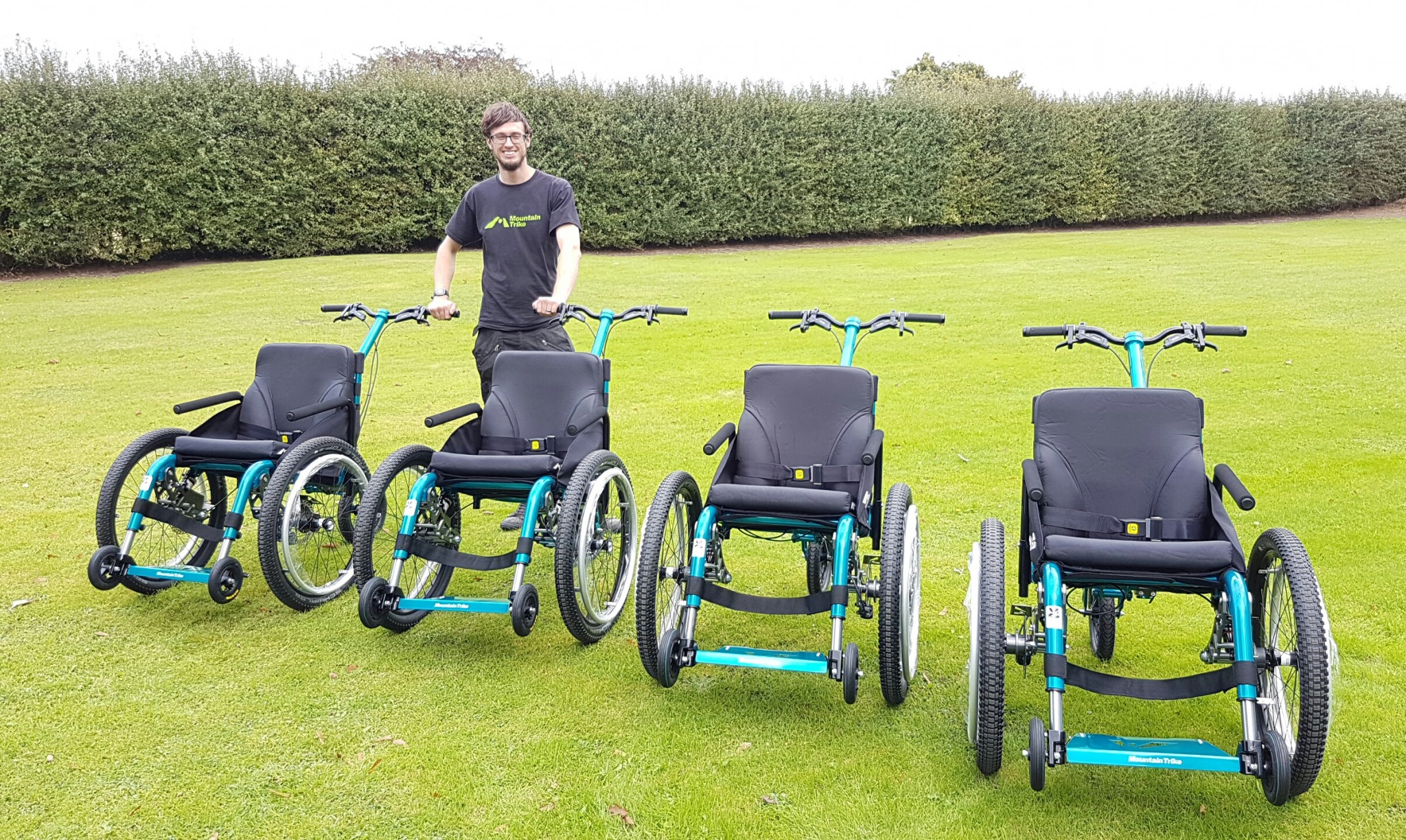 Talking about the new partnership, Peter Billcliffe, Sales Director at Mobility Hire, said,
"We are delighted to have the Mountain Trike wheelchairs as part of our hire products. Hiring mobility equipment is at the heart of our business and we have a huge amount of experience in this sector and I'm 100% confident we will continue to provide the excellent service that Mountain Trike has previously provided to their customers through their try-before you buy scheme.
Our service goes beyond just hire and we can offer professional assessments, offer advise on hiring products through the mobility scheme and NHS wheelchair scheme. We also have our own fleet of delivery vehicles so we can offer flexibility on deliver and collection options.
It's very exciting and am thrilled to onboard the Mountain Trike products as part of our hire offering, it is a positive move for all parties involved."
Further information about hiring the Mountain Trike products can be found on the Mobility Hire website: here
Visit The Mountain Trike Company webiste for further information about their all terrain wheelchair products.