This week, I've brought my toddler to stay with my mum and dad while our older son goes on a boys' adventure with Dad. While here, I get the golden opportunity to sit back and observe my little one play, rather than being actively involved in the game. And what I've observed is that she Never. Sits. Still! She doesn't stop. From the moment she wakes up shouting, "It's the morning!", until she eventually gives up her nightly battle to keep her eyes open, she is on the go looking for adventure, testing her physical limits and trying to do everything, "by my own!" 
I think it's human nature to be so active. Children naturally strive for as much independence as circumstances allow and enjoy pushing the boundaries, taking risks. As adults, our routines and busy lives can sometimes separate us from these pursuits. Children are much more in tune with their bodies and minds.  
Keeping up with this pace is pretty tricky for parents and finding suitable challenges can be tough. Throw a disability into the mix and things get even trickier. Helping your disabled child to listen to their adventurous spirit, face challenges and reach their full potential can be really difficult when there are obstacles for them in tasks that are just 'every day' for others. I think that's why we take that little extra bit of pleasure when we get feedback from a child who has achieved something for the first time, whether that's a physical adventure or a self-care task they can now do independently – thanks to one of our gripping aids. 
Summer is a perfect time to encourage your child to challenge themselves and try some new activities as a family. So, how can Active Hands help? 
Get Ready for Adventure!
Facing the day with independence and confidence is a great place to start. But for children with reduced hand function, self-care in the mornings can feel like a long list of challenges. We love finding little things that make a big difference. Our clothing supports mean children can be set up for success from first thing in the morning. 
Our Hoodies with MagZip come in a range children's sizes. These zips join with a simple click when you place their two magnetic sides near each other, avoiding a tricky, frustrating start to the day. They are not only easy to zip up, but are super comfy… ideal to play in all day. If your child already has a favourite hoodie or coat, why not add a purchase a MagZip separately and replace the existing zip in their favourite clothing? These come in two lengths and a range of colours.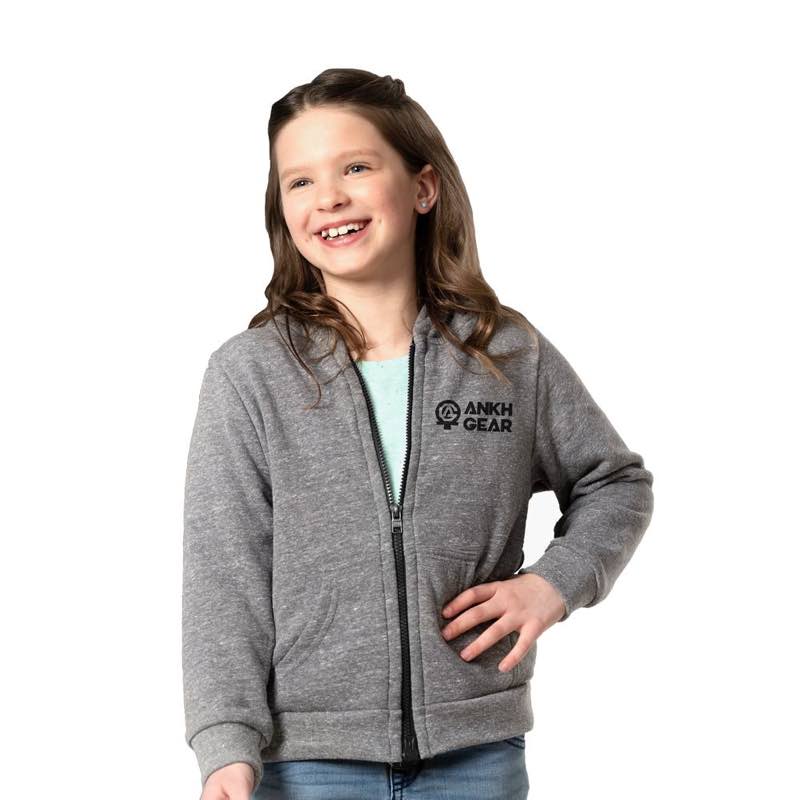 For extra grip, we like to combine with our Zip Grips. These can be attached to any standard zip: coats, hoodies, school bags, pencil cases and more. By sliding their finger through the loop, your child won't need to grip a small, fiddly zip.  
Finally, our Zubit Magnetic Laces are so easy to use and discreetly fit into any existing laced shoes or trainers.  They close with a click and hold firmly enough for even the most adventurous children, thanks to the magnets inside. Open by sliding your finger underneath, or standing on the back of your shoe with your other foot. Once open, they leave an extra wide opening, making it easy to slide your foot in and out.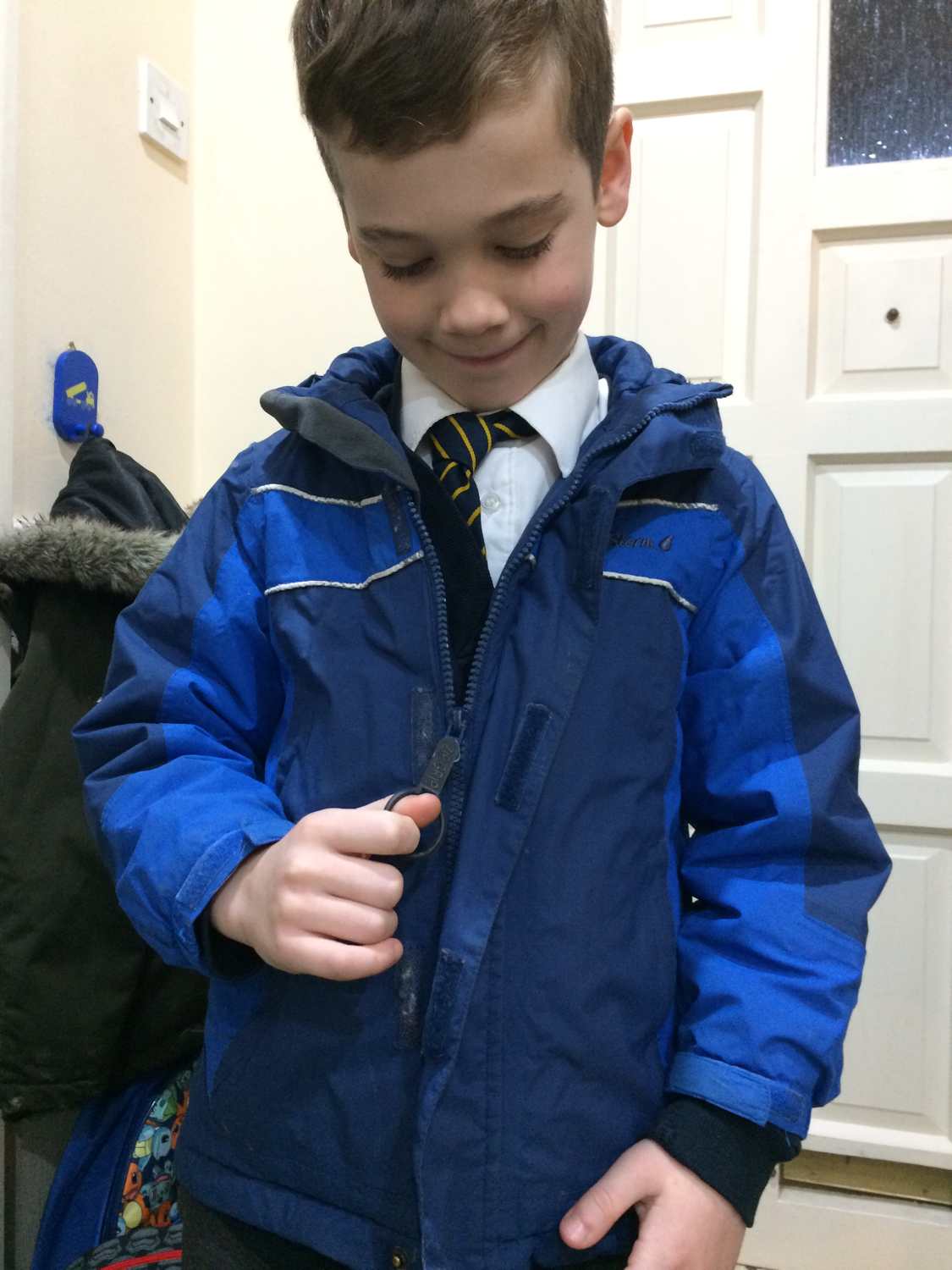 Find Active Adventure!
Kids will look for adventure wherever they are. If your children are like ours, they are constantly pushing their limits! It's such a joy as a parent to watch your child achieve new things and accomplish something they struggled with the previous summer. We're here to support you and your child as they find their own, unique way to achieve their goals. 
Our General Purpose Mini Aid is the perfect starting place for energetic under 5s. (Our General Purpose gripping aid in size small is generally the right fit for 5-10 year olds.) Getting out as a family on bike rides or learning to ride an adaptive trike is so much easier if children have a secure and comfortable grip on the handle bars. Once you've got to grips with using it on your bike, there are so many other activities our Mini Aid can unlock. Who knows what adventure they may find!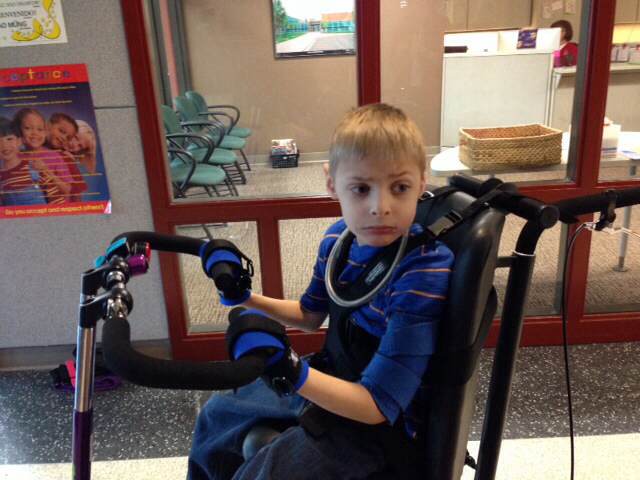 "When Parker first started riding the bike, there was no way to control his arms and hands. I came across your website one night after a pretty extensive search… Well they work as good as I could have hoped. The teachers in his school, his parents, and of course myself could not be happier. Thank you!! I cannot wait to see all the ways we can use them. My favorite will be to see him on a swing where we can finally grip his hands onto the chains of the swing. He loves to swing." Bob, Parker's Grandfather.
If your child has a limb difference in their hand, we have a specially designed gripping aid just for them. Our Limb Difference gripping aid has supported super star gymnasts, adventurous bike riders, and budding kayakers to seek adventure and challenge!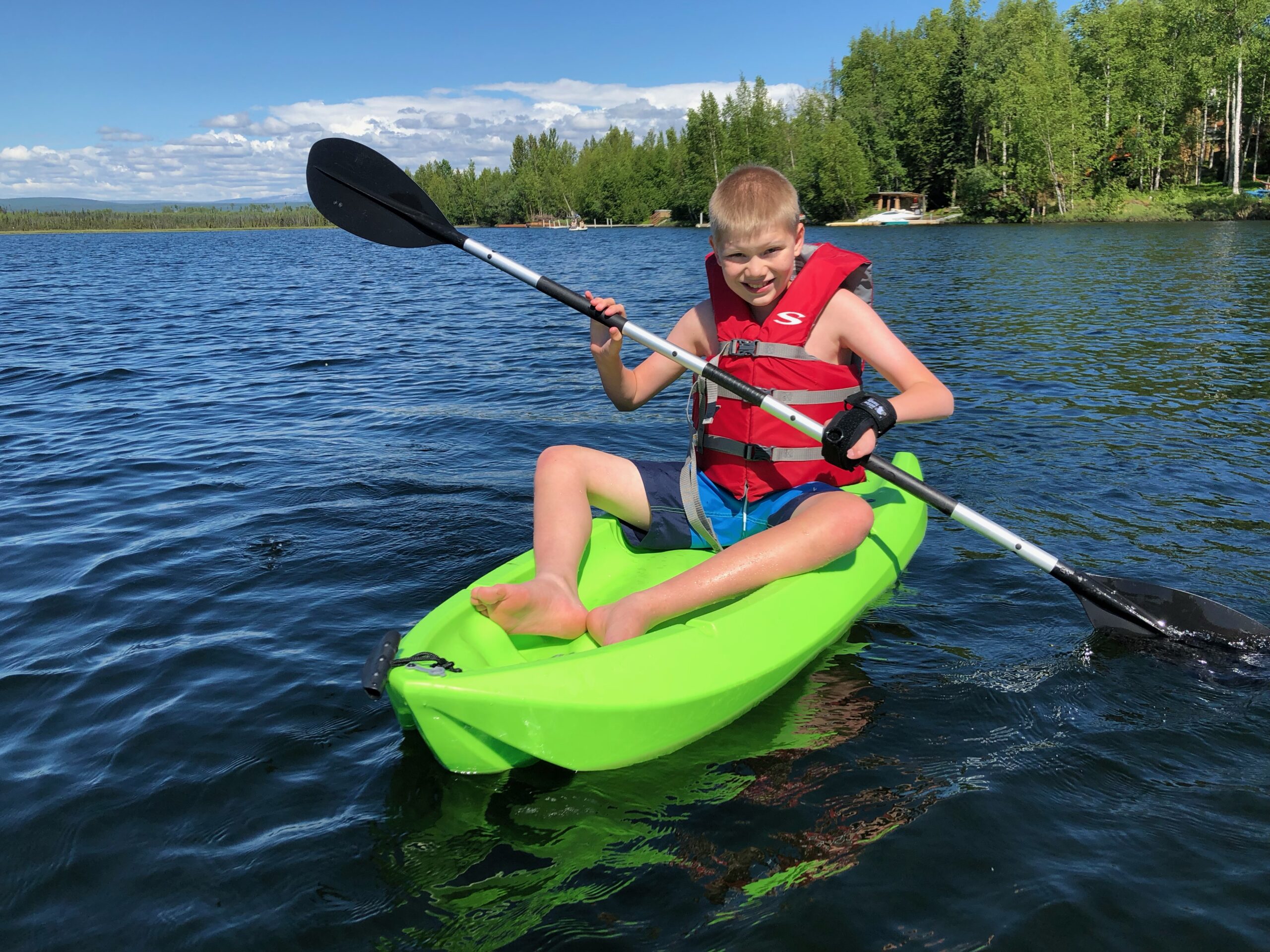 A Cooking Adventure!
My children have always loved 'helping' with the cooking! My eldest loves to chop the veggies for dinner and often makes pudding for him and his little sister. Our toddler is all about the baking (and licking the cake mix from the bowl!) It's a really lovely way to spend time together and a good way to encourage a positive relationship with food.  
Our kitchen range is really important to us as it is a great support to eating well and staying healthy. We have plenty of tools that are perfect for encouraging your child to cook alongside you, without the need for strong grip or finger dexterity. 
Our Food Preparation Board includes a spiked area for holding fruit or vegetables still while being chopped. This ensures children can focus on holding a knife safely, without the food sliding around. It also has an integrated grater, slicer and collection bowl. This fantastic board is an ideal starting point for a budding chef with the use of just one hand, or reduced finger strength.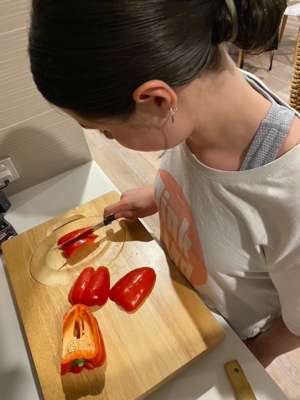 "My daughter has Left Hemiplegia Cerebral Palsy which means weakness in her left side. She is becoming more independent in the kitchen so we wanted to make sure that she could be independent but also safe. Her OT suggested some assistive kitchen equipment. I have been following Active Hands on FB for a few years so thought I would have a closer look at the kitchen equipment. My daughter loves the board, it has certainly given her more independence and encouraged her enjoyment of cooking." Mary.
The Nimble is a one-finger opener. It has a safety blade that cuts easily through food packaging (as well as mail, craft materials, wrapping paper etc), but won't cut your skin.  
Our One-Touch Can Opener is another great way to give increased independence to your child in the kitchen. Open tinned food with the press of a button and prepare a snack or dessert without frustration.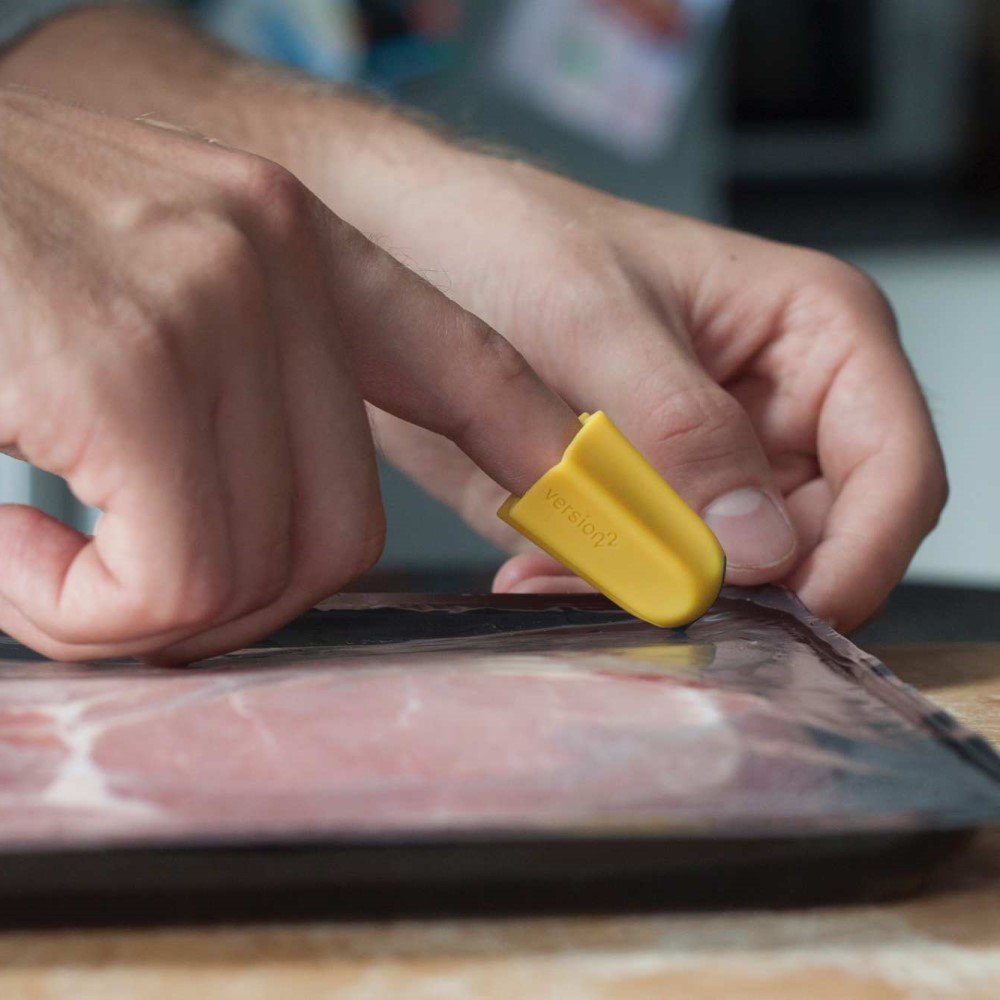 And Relax!
Given the chance, our pre-teen is happily off to his room to watch YouTube or play games on his tablet. If your child has their own tech, our Cat Tongue Grip Tape is a vital addition to keep that expensive equipment safe. Phone and Laptop grips can be attached to the back of their devices, meaning they are far less likely to slide off desks, tables or out of hands. Our new Gaming Grips fit over the corners of PlayStation or XBox controllers and ensure that your controller won't slip from your hands at the crucial moment!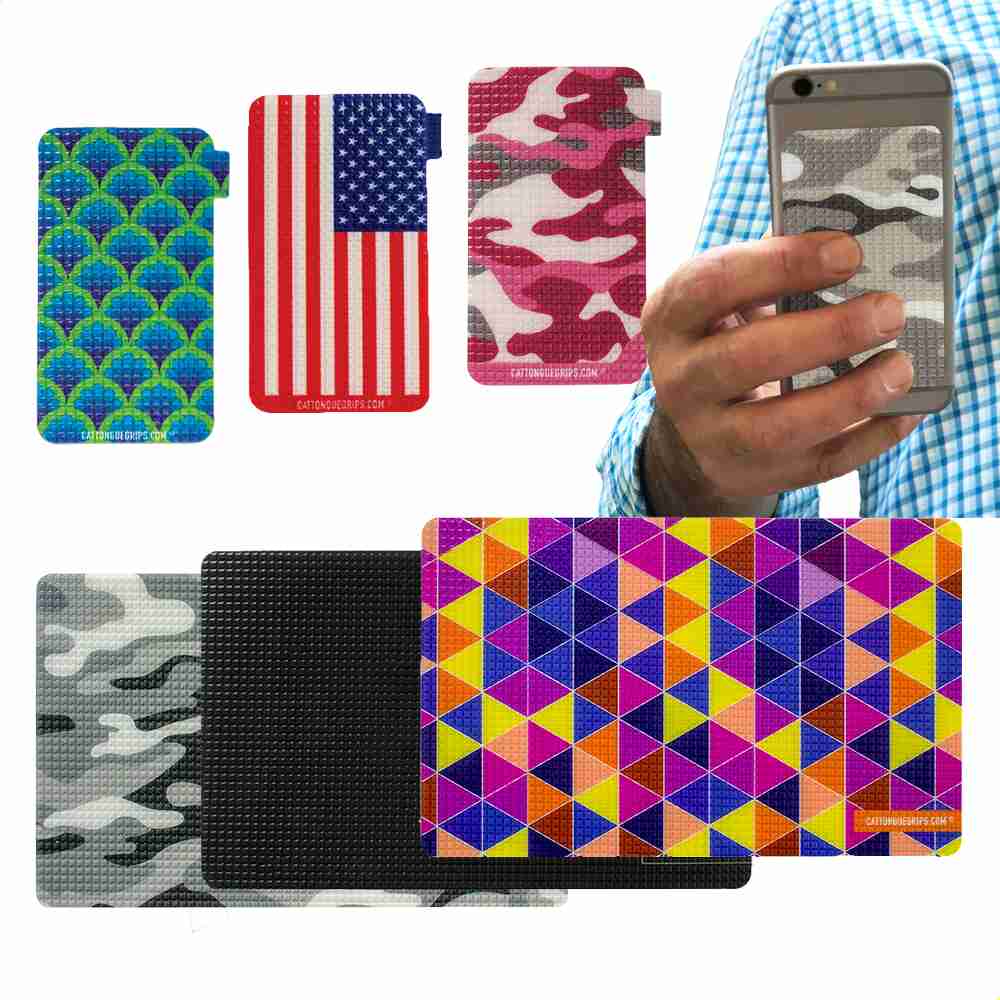 We love hearing about the activities your children enjoy. Seeing the pride on their faces when they accomplish something new is the best feeling! With the right tools in place, children can really listen to their natural drive for independence, adventure and challenge and we can set them up for success… then stand back and watch them flourish! If you would like to see our full range of products, visit our shop here. What will your child achieve this summer? 
Jo Smith 
The post Helping Children to Embrace Adventure appeared first on The Active Hands Company.