Ever thought about climbing a mountain or joining a race in your wheelchair but not been quite sure where to start? 
Our all terrain wheelchairs have been used on a whole range of extreme adventures and challenges and below we have put together a list of 5 top tips to assist you with planning for an extreme challenge.
Everyone enjoys a little bit of adventure. There is no rule as to what defines adventure, but if it is something you wouldn't normally do then we'd class it as an adventure.
It might simply be letting go of the brakes on your wheelchair and freewheeling downhill. It might be exploring new routes that you have often passed by but never taken. Or it could be taking to the ice rink (yes in your wheelchair!). These are all adventurous!
However, some people like to take these adventures to the next level and take on what we call extreme adventures, or personal challenges.
For people with limited mobility who need to use a wheelchair, these extreme challenges take extra planning and preparation – but they are very much possible.
Over the years, we at Mountain Trike have supported many customers who have taken on a range of challenges with their Mountain Trike all-terrain wheelchair.
We've learned that it's not just the challenge itself, joining with a charity and planning routes and travel arrangements that you need to think about – you'll need to ensure that your wheelchair is ready to withstand anything the challenge has to throw at it.
Here, we have collated some of our customers' top tips to help make that happen…
1. Choose the right equipment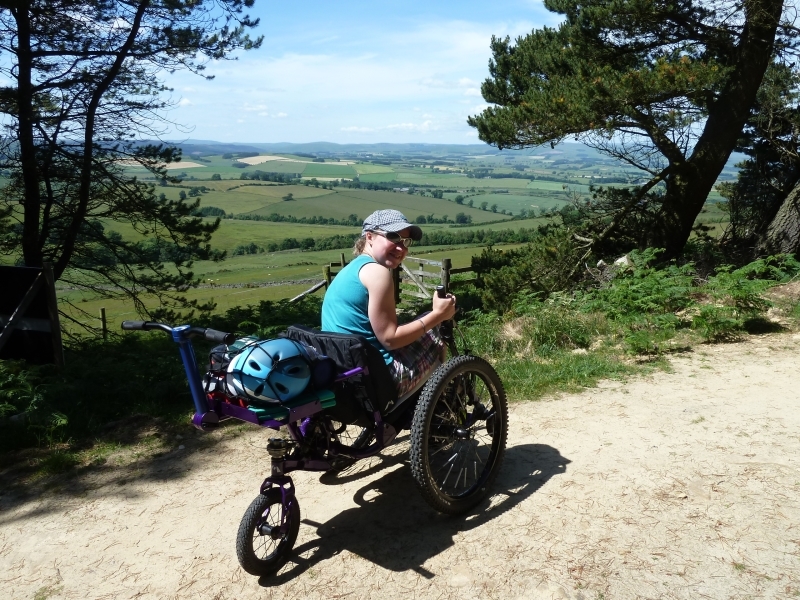 Research and find the most suitable wheelchair for your chosen challenge. 
Find the answer to these questions:
Has it been done before in a wheelchair?
What type of terrain is it?
How will the changing weather and environment affect the wheelchair?
Will you be able to service your chair on the go and if so how?
Test ride and try out the wheelchair to ensure it is comfortable, safe and robust well before you start the challenge, or even the training. At Mountain Trike, we offer a wheelchair try before you buy scheme.
As you'll likely be putting the chair through a lot, you might want to consider purchasing a second-hand wheelchair, as long as you're confident it is in good condition.
If you're ordering, check lead times to make sure that the wheelchair will be available not only in time for the challenge but also for any training ahead of time.
Think about what other equipment and kit may be needed to, such as clothing to keep you warm or cool and dry, water bottles to keep you hydrated on the go, and storage for food, medication and other essentials.
Consider whether you might need additional support equipment, such as ropes and hoists, to help your team assist with any pulling required for steep terrain or for safety when going downhill.
Research the various safety belts that come with your wheelchair. Is a lap belt sufficient or would you like to add an additional pelvic strap or a more secure harness for instance?
If the terrain and gradient are going to be variable, it might be worth packing a bike helmet – wheels can get caught on loose rocks/gravel, which could mean your chair tipping over.
2. Surround yourself with a support team
Not many people take on a challenge single-handed.  A support team is crucial to help you achieve your goal.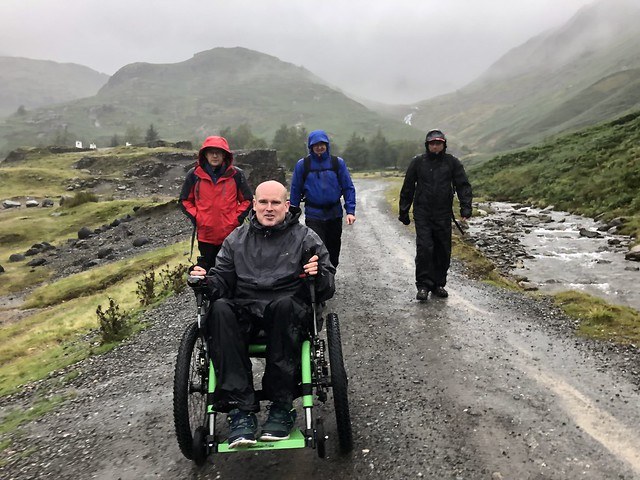 Encourage friends and family to get involved, and if you are doing your challenge with a charity, utilise its support network and expertise.
Identify and allocate jobs for your support team too, the same as you would in any other team environment. For example, if your challenge involves a climb, you'll need a strong climb team who will be able to work together and rotate the support they provide you in terms of pushing, pulling and encouragement.
You might need a couple of good map readers and route planners too. They'll need to understand orienteering and be able to make changes due to unforeseen circumstances.
It'd be good to have a physiotherapist join you to help with any aches and pains you may experience and, if necessary, even a specialist nurse – some tough decisions might need to be made around your health and safety.
Identify team members who understand what is required with your kit maintenance and can take control of any repairs that may be needed, such as punctures, loose or broken parts.
3. Make a training plan
Creating a training plan is critical to help you understand the enormity of the challenge and enable you to break it down into bite-sized, achievable pieces. It will also keep you focused.
Practise and train both indoors and outdoors, alone and with your team. Start with your challenge date and work back to create a realistic training plan scheduling relevant sessions. Utilise gym equipment to build strength and get outside in all weathers to build resilience.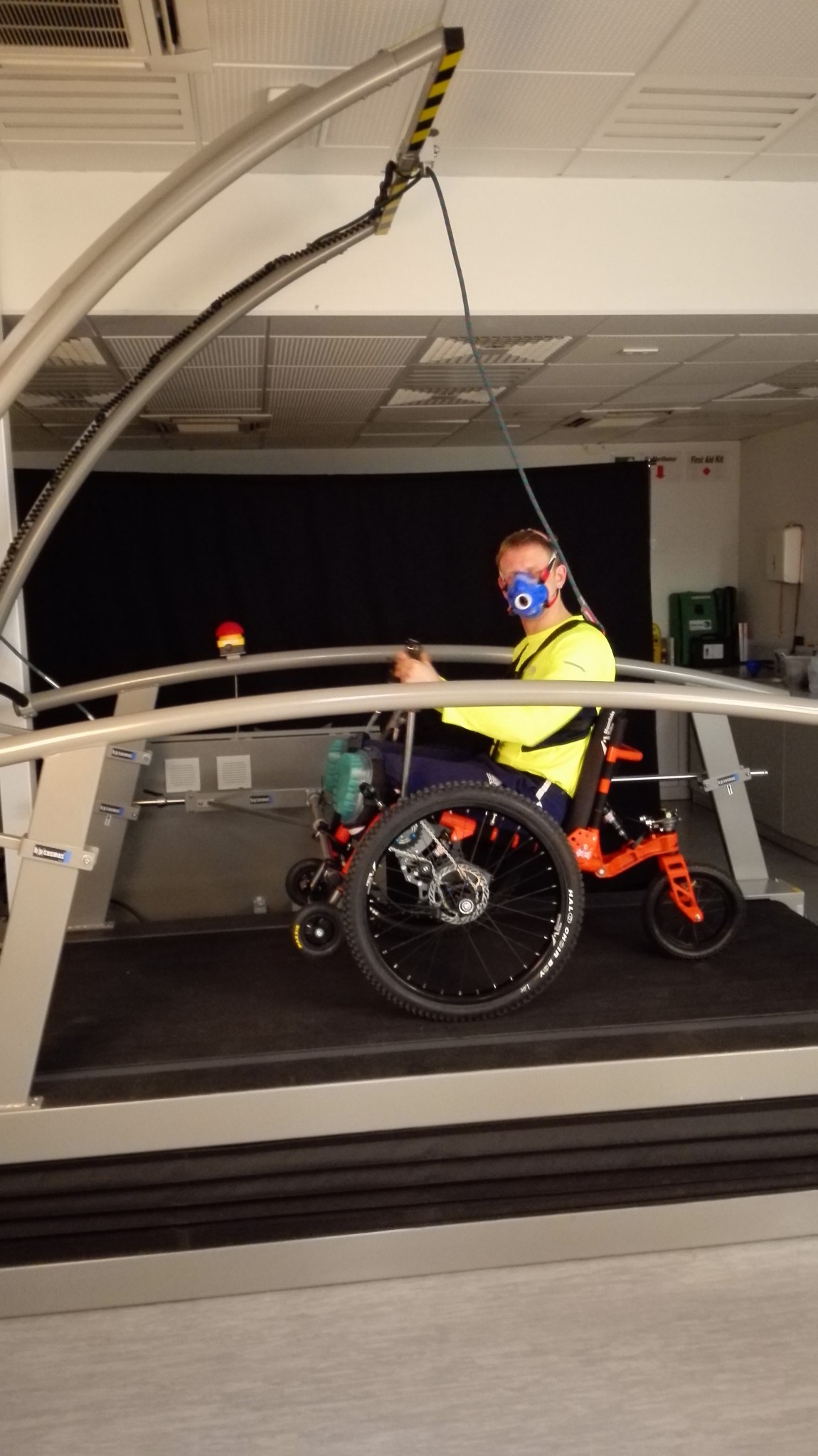 Your health and fitness are important too – both physically and mentally. For instance, watching YouTude videos about other wheelchair challenges that have been completed could help you mentally. If necessary, change your diet and surround yourself with positive supportive people.
Training will also help you identify additional equipment needed and spare parts needed.
4. Consider using a guiding company
For certain challenges, you may want to consider a specialist guiding company. For instance, if your challenge is to reach the summit of a mountain, there will be experts that can help guide you and, on some occasions, a dedicated support crew to join you.
It is highly likely that you have little or no experience of organising a challenging adventure. These organisations can assist with marshalling, recommending the best routes – particularly for a wheelchair – and the best places to stay.
They can also highlight things like congestion in car parks, disposal of litter, ground erosion, all of which will have an impact on the organising, success and safety of your adventure.
If using a specialised guiding operator, there will be a cost associated with this. Talk to people and get recommendations for these operators and make sure they meet basic legal requirements.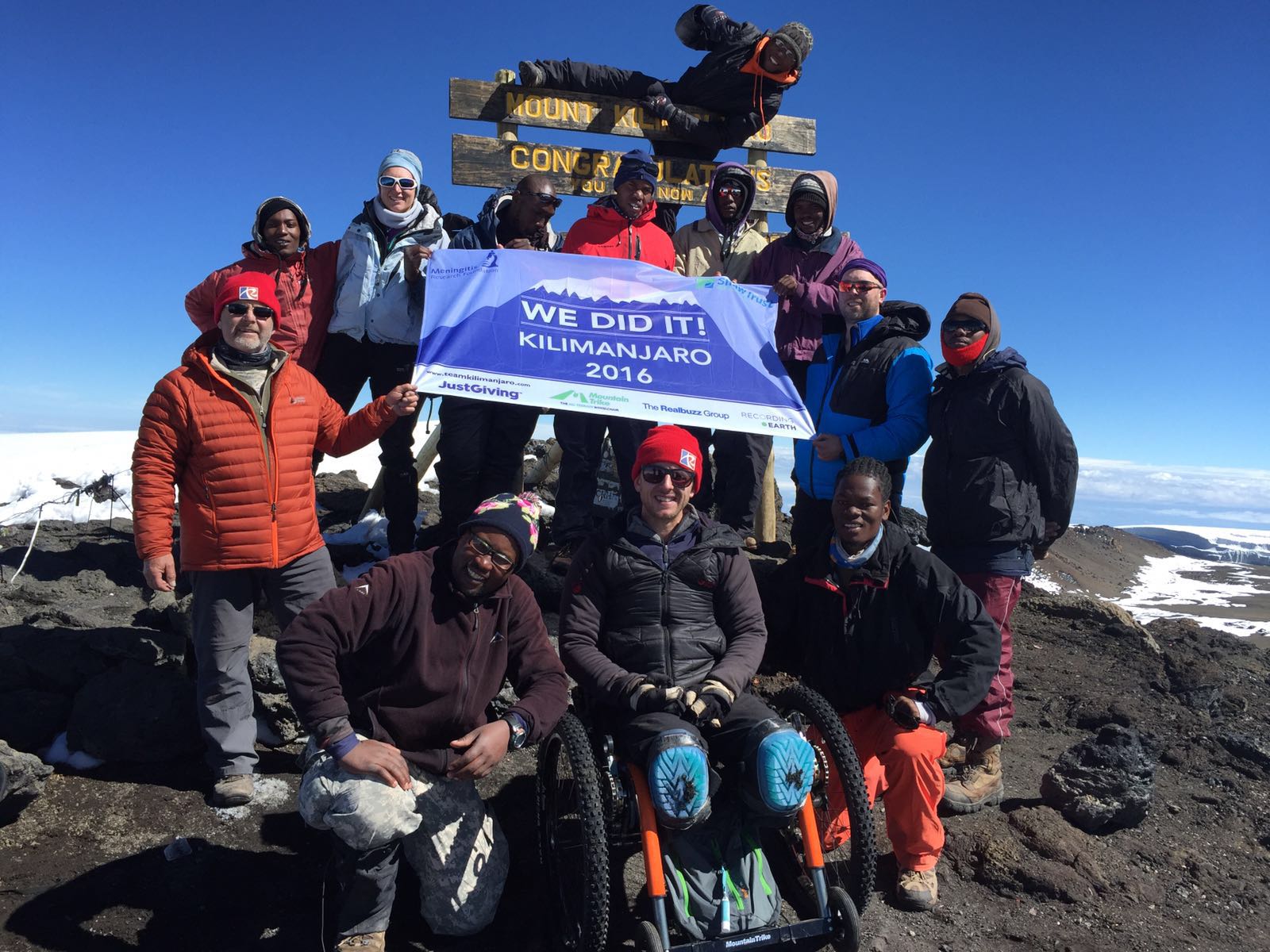 5. Don't forget to pack spare parts
Extreme challenges will put an enormous amount of strain on your equipment and it is highly likely that your wheelchair will get damaged.
Ensure that you pack spare parts and a repair kit so that necessary emergency repairs can be carried out. Some key spares and equipment to think about packing for the Mountain Trike include:
a full set of tools, allen keys, spanners, pliers and cable cutters
spare nuts and bolts of various sizes
spare tyres
inner tubes
a pump
steering cables
zip ties and gaffer tape
spare gloves
It is possible that we can arrange certain adaptations, and we'd be more than happy to discuss specific requirements.
Be inspired for your next wheelchair adventure
Our Mountain Trike customers have made it to the Summit of Mount Kilimanjaro and Snowdon, competed in Tough Mudders, the Three Peaks challenge and numerous organised distance races.
Check out our previous article published on Disability Horizons website on some of the challenges Mountain Trike customers have completed.
If you are thinking that a wheelchair adventure might be for you, get in touch with us and arrange a test ride to see if our products might be the piece of kit you need to help make your adventure a reality. Simply call 01270 842616 or email info@mountaintrike.co.uk.