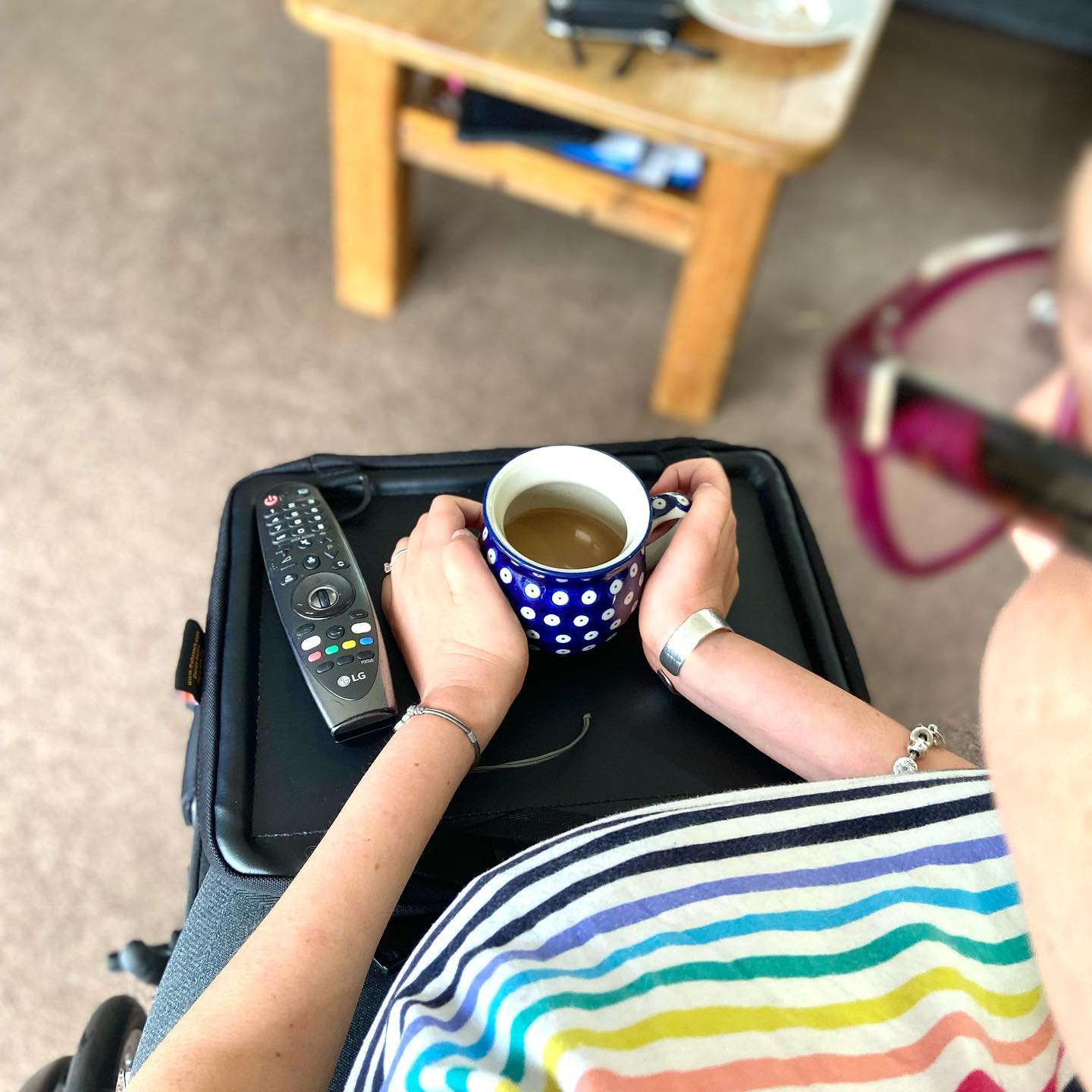 The Trabasack has had a busy year, with social media and disability influencers tapping out their support for the innovative wheelchair bag and tray in one!
We have been proud to support the work of the Special Effect group – a charity devoted to making gaming more accessible for disabled people of all abilities. Special Effect go to great lengths to research new tech and experiment with daily living aids that may help the disabled community to game without barriers – making lives more fun, and gaming more inclusive!
We LOVE this video of feisty gamer Devina – ready to challenge her sibling to a race-off on Gran Turismo, thanks to the efforts of the Special Effect charity, teamed with our Trabasack Curve Connect!
 

View this post on Instagram

 
The Trabasack Curve Connect has become a firm regular that Special Effect purchases for their avid gamers – with the velcro-receptive tray surface being ideal for attaching switches, controllers and joysticks without fear of them falling off or moving during a heated gaming session! The ergonomic shape and soft cushioned edging makes the Curve Connect ideal for gamers of all ages and abilities.
Trabasack are so proud to have our products used by the disabled gaming community, and we hope you can take the time to find out more about the amazing work the Special Effect charity does.
Also spotted online was a lovely review of the Trabasack Mini, from disability awareness blogger and mum Lizzy Gwilliam.
Lizzy was featured on the BBC a few years back, testing out wheelchair-friendly shopping trolleys that also feature a platform for securing a baby car seat – allowing disabled parents to shop and also push their babies at the same time.
Since then Lizzy has also discovered the Trabasack Mini – and we were extremely pleased to hear of how our wheelchair tray and bag has been so helpful to her:
 

View this post on Instagram

 
Our range of Trabasack wheelchair trays and bags have a multitude of uses, and we believe there is a model to suit every need – so why not check out our full range of wheelchair tray-bags and accessories, and see how the Trabasack can make your life easier and more accessible!
The post Trabasack Update for 2022 appeared first on Trabasack – Lap Desk and Bag in One.