Sutton Hoo National Trust in Suffolk is described as a hauntingly beautiful 255 acre estate, with far-reaching views over the River Deben, is home to one of the greatest archaeological discoveries of all time.
As well as the archaeological area there are plenty of walking trails to explore and with the addition of not one but two MT Push all terrain wheelchairs access to explore the estate is possible.
The MT Push all terrain wheelchair is a perfect partnership for both the rider and the person pushing – offering comfort, safety and ease of use. The push handle located behind the rider is where the steering and braking takes place by the riders buddy. With air suspension for comfort when riding over uneven ground and hydraulic brakes for safe stopping.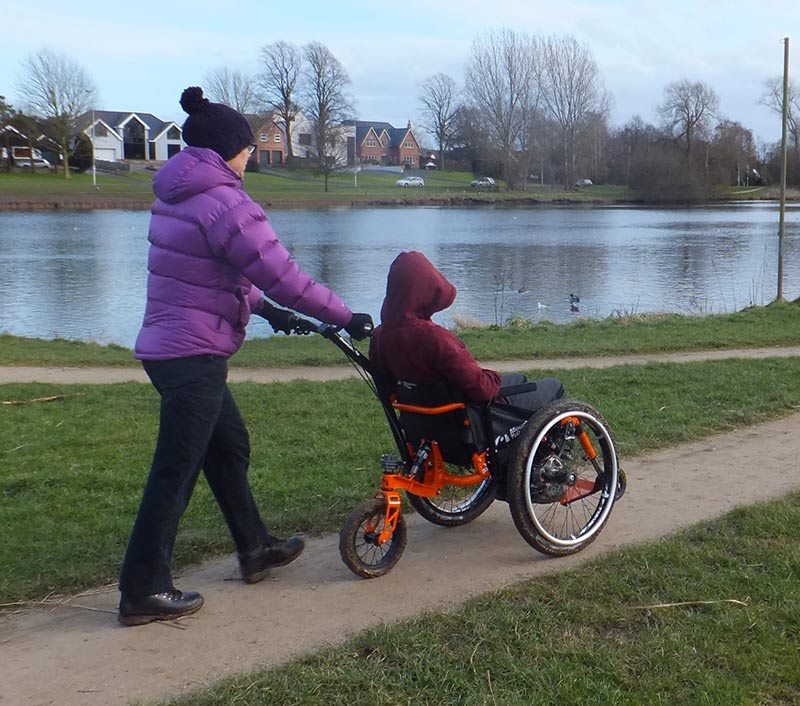 Learn more about this National Trust estate and plan your trip by visiting their website, here.
To book their MT Push in advance either email: suttonhoo@nationaltrust.org.uk or call: 01394 389714.