Anglesey Abbey, Gardens and Lode Mill National Trust have a MT Push all terrain wheelchair available to enable visitors access around the gardens.
Located in Lode, Cambridge there are 46 hectares (114 acres) to explore with several circular walks mapped out taking you through the many different garden zones. Most of the paths and trails are accessible and the MT Push will certainly allow you to access and enjoy the vibrant colour, delicious scents and the simple pleasures of nature.
The MT Push all terrain wheelchair is a perfect partnership for both the rider and the person pushing – offering comfort, safety and ease of use. The push handle located behind the rider is where the steering and braking takes place by the riders buddy. With air suspension for comfort when riding over uneven ground and hydraulic brakes for safe stopping.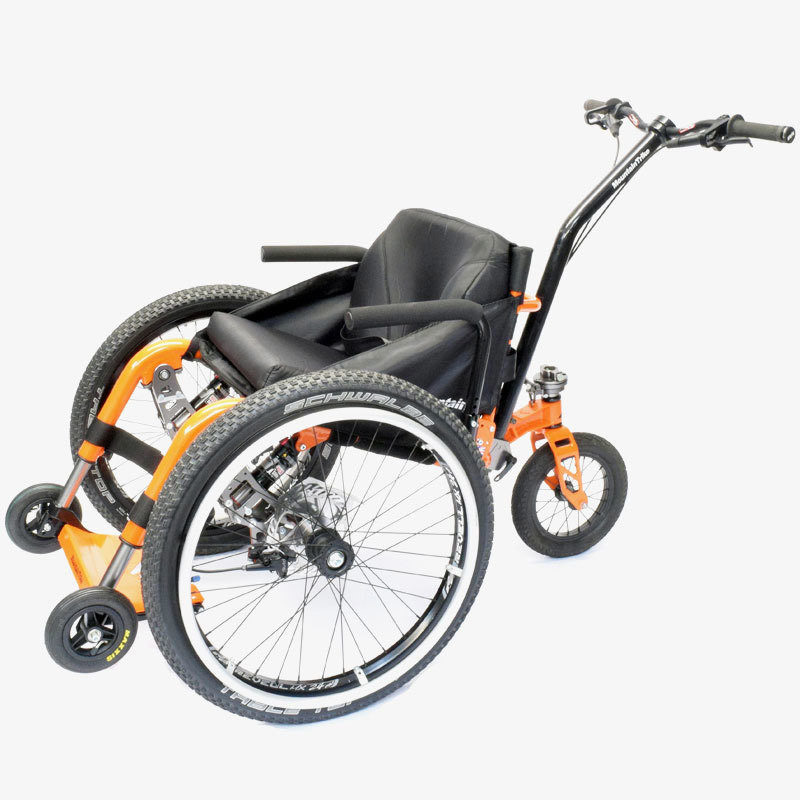 Visit the website for more information about Anglesey Abbey and to help plan your visit.
Anglesey Abbey, Gardens and Lode Mill National Trust website
To avoid disappointment it is recommended you pre-book the hire of the MT Push 3pm of the day before your visit. 
Please email angleseyabbey@nationaltrust.org.uk or call 01223 810080 to book.
General admission prices apply.