Little Gate Farm located in Beckley, East Sussex run an enrichment respite care scheme for children with learning disabilities.
There mission states: Little Gate enables adults and young people with learning disabilities and / or autism to fulfil their work potential.  This entails pre-employment training, work experience and routes into work through Supported Employment.
As part of their activities Little Gate Farm run Little 'Young Ranger' sessions  which are vital respite for families with learning disabled/autistic children (8-21yrs), running over the school holidays and weekends during term time.  They provide a different approach to respite, focusing on brilliant outdoor activities, including den building, campfires and interacting with their farm animals. They aim to build confidence, resilience and positive risk taking in a safe environment which is both nurturing and understanding.
In order to help with access around the farm Little Gate Farm ordered an MT Push all terrain wheelchair to help their young rangers explore all areas of the farm, including the woodland, field and quarry areas.
The MT Push will be used during their holiday clubs and weekend activities.
Project Leader, Jo Rainsbury, says, "We are delighted with the arrival of our MT Push. It looks great and handles really well – it will make a huge difference for being able to access the farm all year round."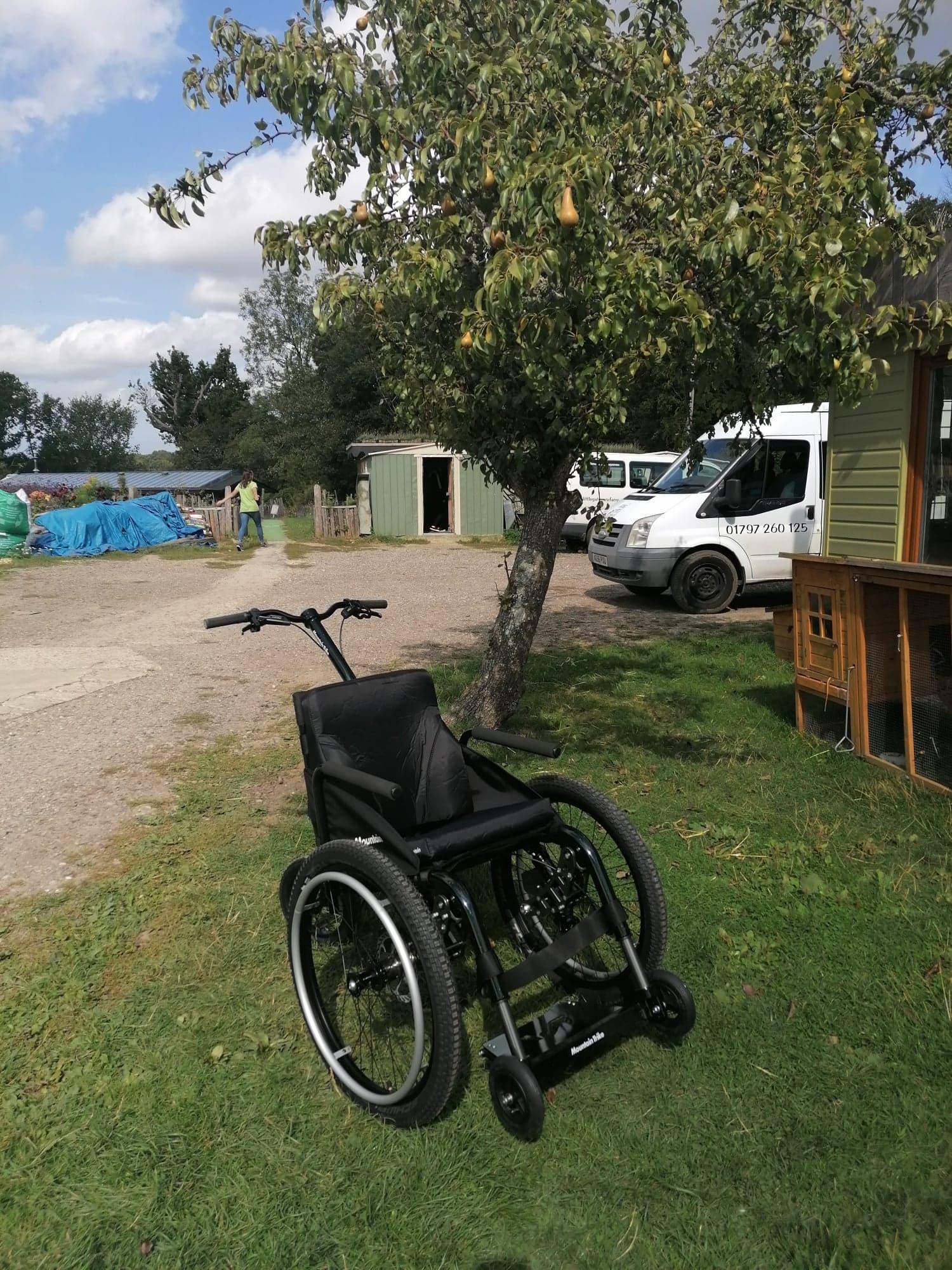 For further information about Little Gate Farm visit their website: Little Gate Farm.
Visit the website for more information about the Mountain Trike Company and their all terrain wheelchairs