Tim and the team should be very proud of this amazing, brilliantly engineered invention. I first purchased the Mountain Trike in its original manual form about 2 years ago and had the eKit fitted last September. 
In manual form, it's off road capability is truly phenomenal and because it is largely built from off the shelf high end mountain bike parts, it is also very easy to maintain and I no longer have the issue of having to take it back to the one specialist in the country able to deal with it as is the case with other equipment I have had (every bike specialist I've taken the Trike to for services absolutely loves it). The drive mechanism is truly ingenious. Not only do your hands go nowhere near the wheels (no more soaking wet or muddy hands / gloves) but because of the ratchet lever system, if you are struggling on a hill, it won't roll back (and if you do let go it will stop you going more than a wheel turn). Because the back wheel folds in, the seat back folds down and the seat cushions are secured with Velcro so its fairly portable (think rigid frame wheelchair although it is a few inches wider). With the aid of a ramp, I can get it into the back of my Skoda Yeti without folding the seats.
My only gripe with the manual trike was a personal one. I simply did not have the physical fitness to get it up long hills. Part of this is because of the design, (it has no gears as this wouldn't work with the drive mechanism) but given its other attributes and ability to get places I could only dream of before I still thought it was a worthwhile purchase (and would be more so if you have the upper body stamina).
The game changer for me was when the eTrike came out. Now with other manufacturers they would have simply made you buy a whole new Trike to get this feature. Not Mountain Trike. They brought out a conversion kit, the eKit, and again made it from easily sourceable parts. The really great think about the eTrike is that the motor and manual operation are entirely separate but can be operated together. This means the possibilities for going up steep hills is endless, something I believe is pretty unique in motorised wheelchairs. Motor struggling? Give it a helping hand! The only limit on hills is your ability to help it out.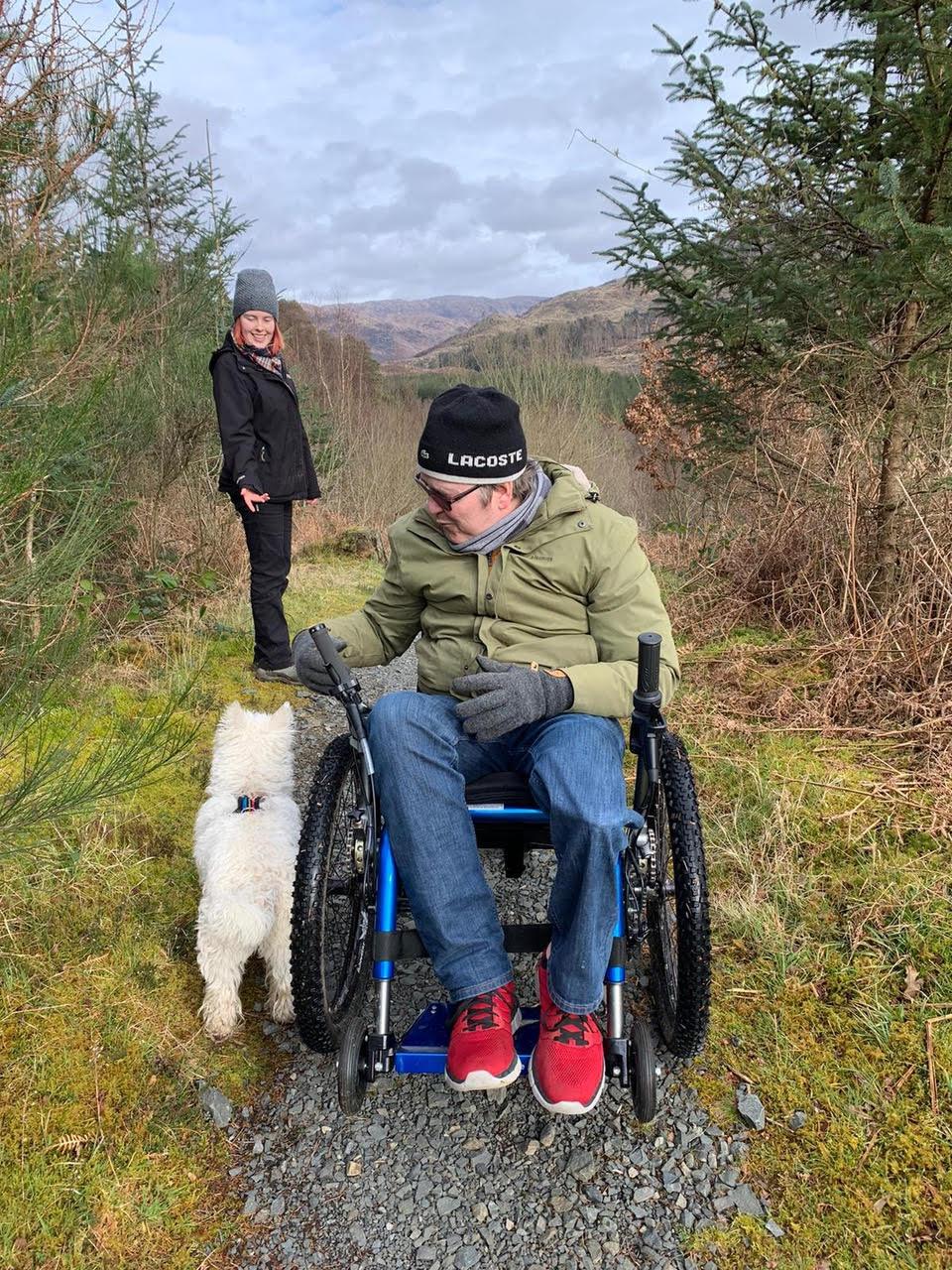 Since having the eKit fitted, I have been places I could never dream of before, including reclaiming my love of going up a mountain (in the Galloway Hills) and endless walks along deserted beach strands in both Scotland and Ireland. Not only do I have the motor when I get tired but it also helps me over softer sand, which was hard going on manual – it's not invincible in this regard but it is a class leader on this terrain.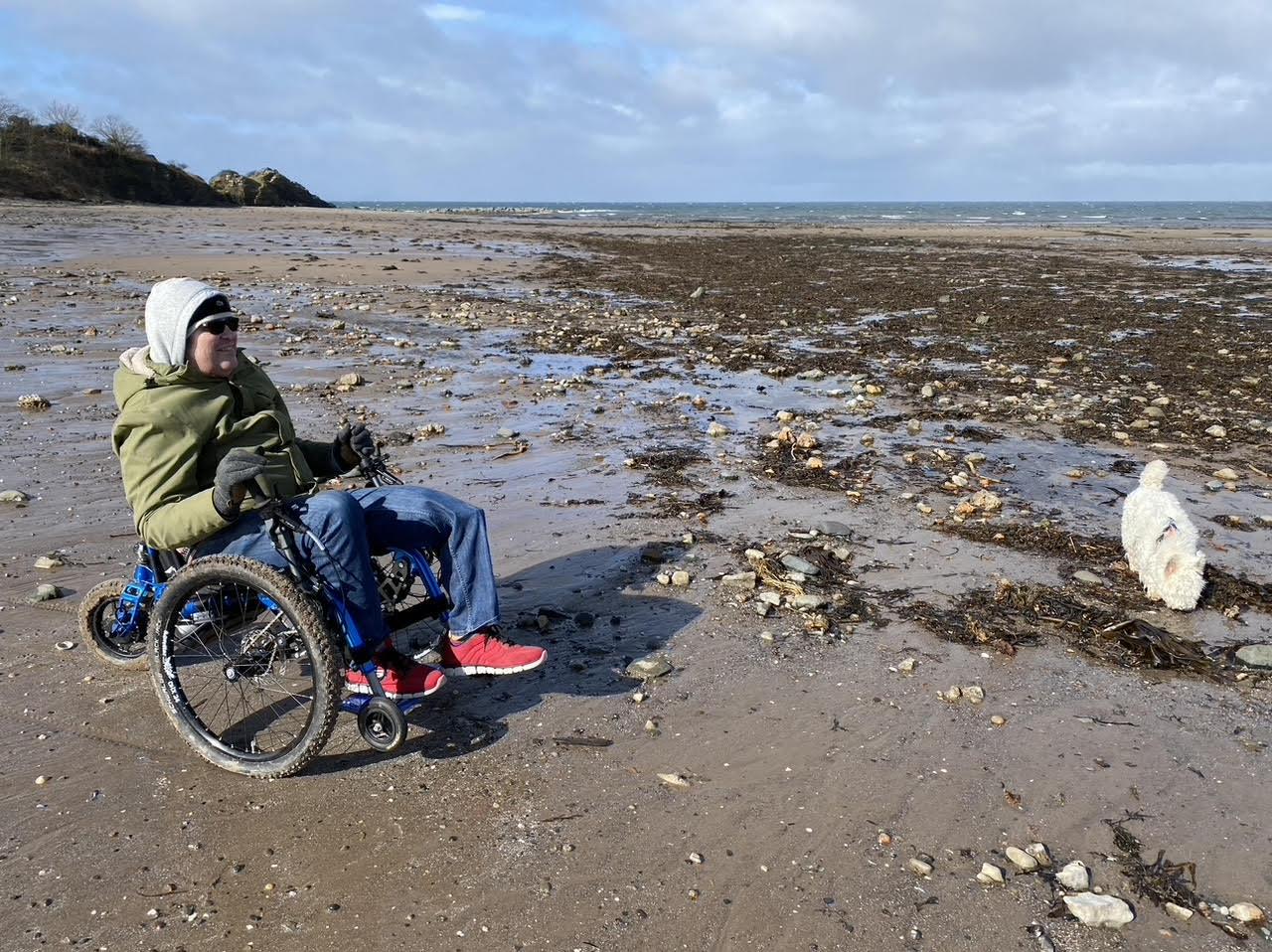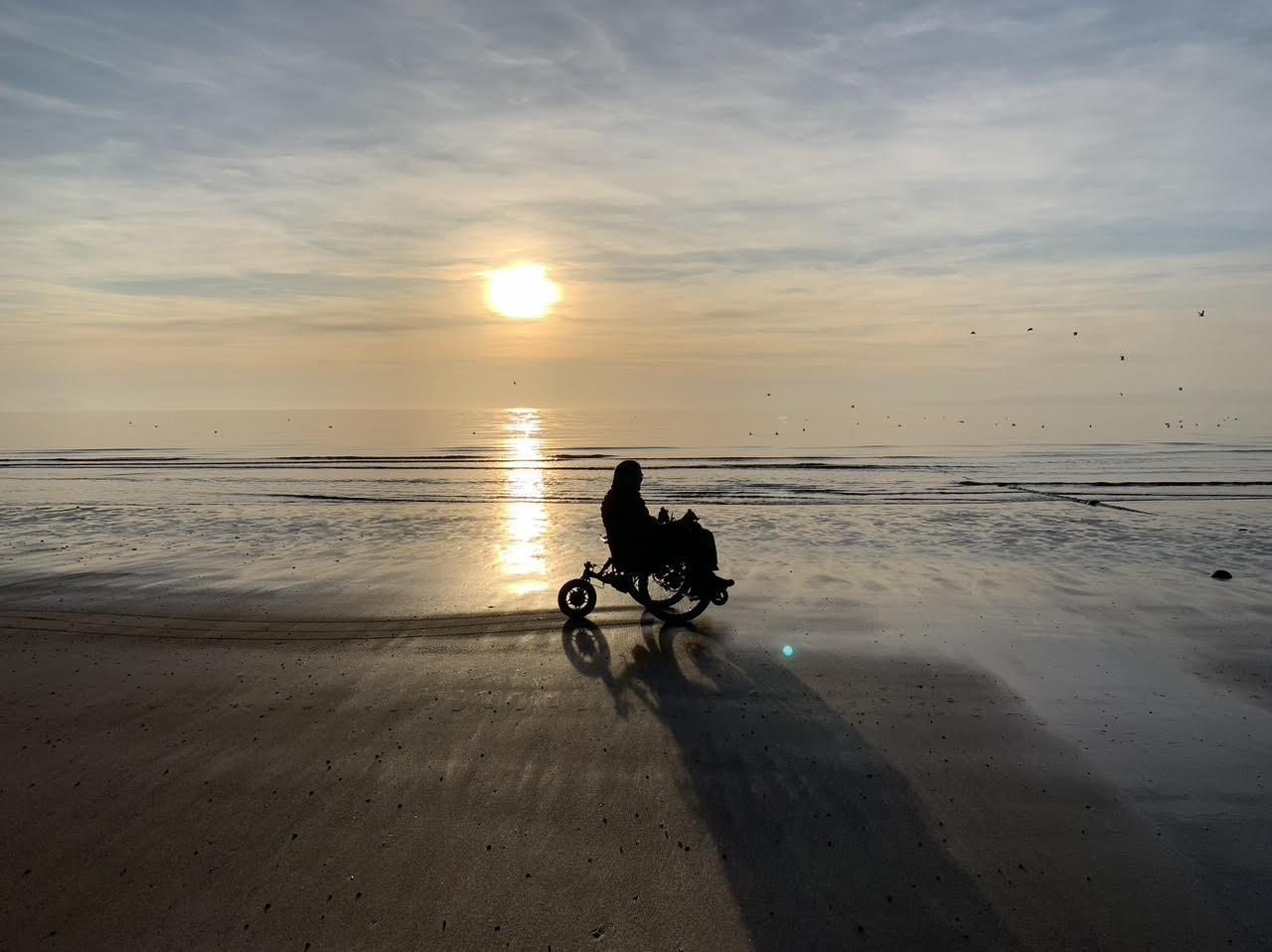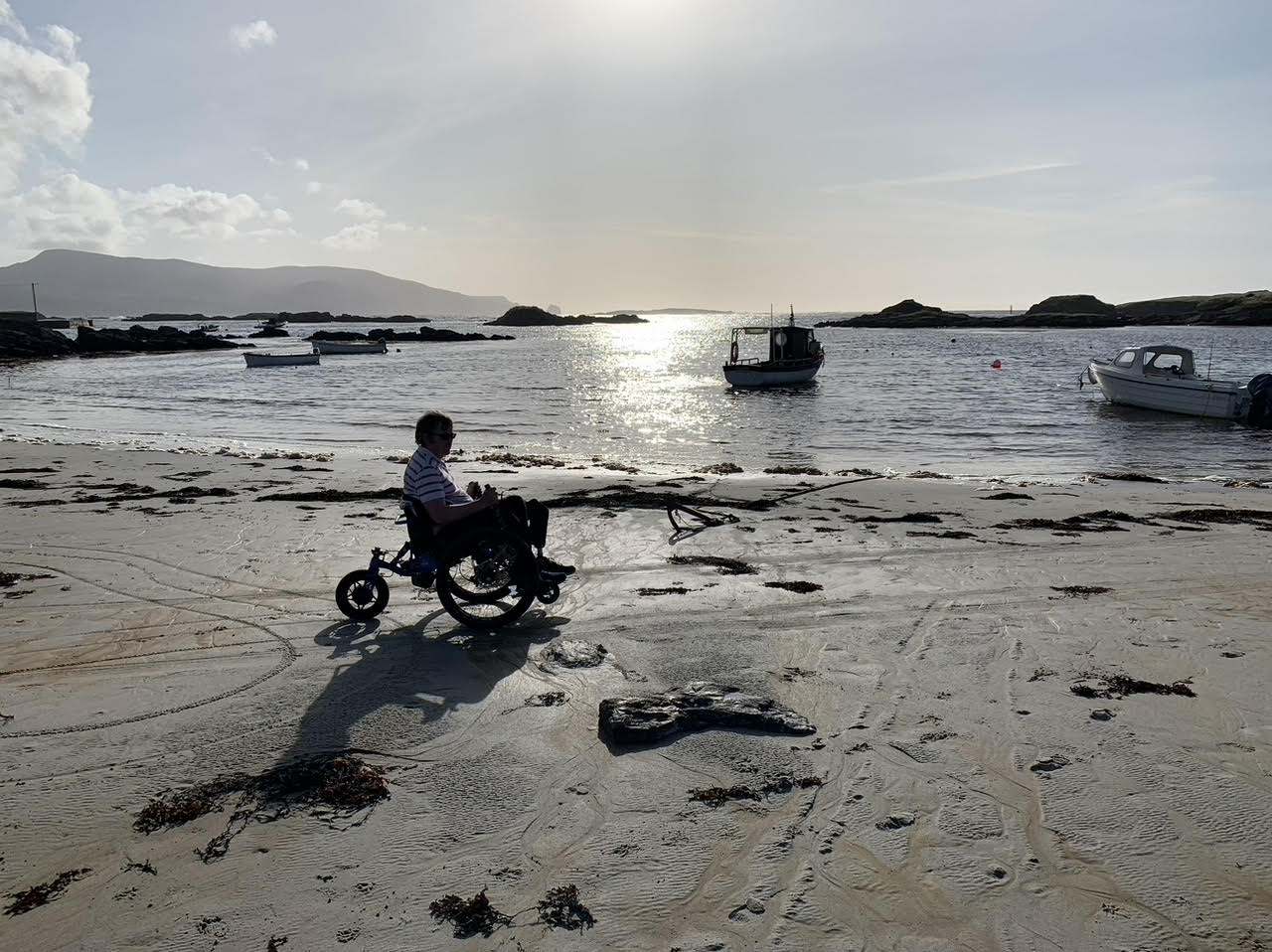 What can I say? It's allowed me to reclaim my love of the great outdoors following the loss of my leg in an RTC and its also very eye catching. I now get stopped and told what an amazing bit of kit it is without the tone being patronising. Never mind mobility equipment – its a great piece of kit full stop. Whilst the price may seem higher, compared to other specialist mobility equipment, it's actually pretty amazing value. You have to go at least double this price point to get something as comparably good as this off road. It can even be a good option if you know you are visiting a town or city with cobbles or poorly maintained pavements and dropped curbs. The only caveat here is that it is wider than average so whilst it will just about go through an equalities act compliant width door, it will struggle with less than that width.
Overall, I can't recommend the Mountain Trike highly enough and it should be available as a funded option for an active wheelchair as it's actually more versatile and comparably priced to conventional active wheelchairs. I absolutely love the chair and marvel at the really clever bits of engineering included in it.
Ricky Tuke, June 2020