Nene Park Trust is excited to announce that two all-terrain wheelchairs will be available to help visitors with access needs explore Ferry Meadows in the New Year.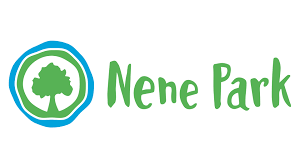 Ferry Meadows, Orton Meadows, Orton Mere, Woodston Reach, Thorpe Meadows and The Rural Estate together form Nene Park – Peterborough's and the region's favourite place to get outdoors and enjoy nature.
Thanks to a generous and thoughtful donation, specifically given for the purpose of improving the visitor experience of those with access needs at Ferry Meadows, Nene Park Trust has been able to place an order for two all-terrain wheelchairs from The Mountain Trike Company, a wheelchair company who produce and manufacture all-terrain wheelchairs from their premises in the UK.
The revolutionary and award winning all-terrain wheelchairs, as seen on BBC's Countryfile, offer users the freedom and independence to travel off the beaten track and to explore and enjoy the outdoors with friends and family. Ferry Meadows will be the first venue in the area to offer Mountain Trikes for use by the public.
Visitors will be able to choose the all-terrain wheelchair that matches their needs; 
The Mountain Trike, lever drive all terrain wheelchair which allows the user to independently propel, steer and apply the hydraulic brakes whilst maintaining clean, dry hands.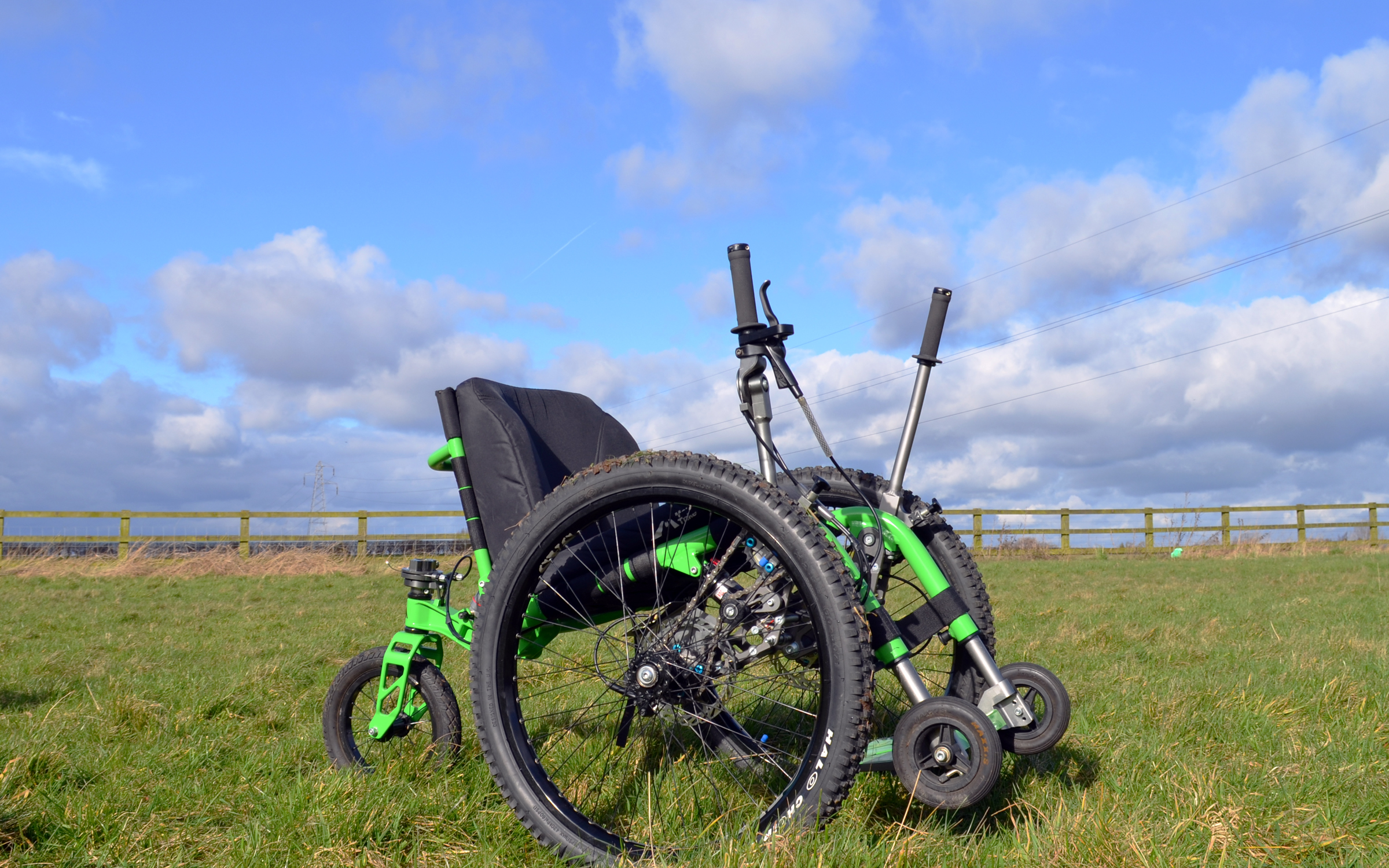 The MT Push all terrain attendant wheelchair which has a push handle located behind the rider where the steering and braking takes place by the rider's buddy. This is suited for riders who aren't able to self-propel but still want to enjoy the outdoors with friends and family.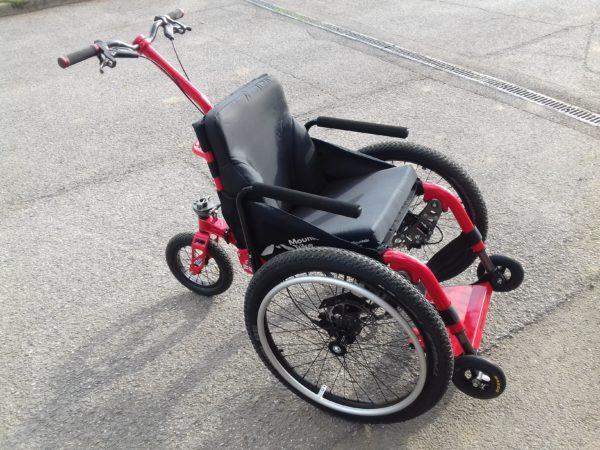 Susan Evans, Access Development Officer at Nene Park Trust said: "We are absolutely delighted that we are going to be able to offer this service at Ferry Meadows and hopefully open up this well-loved Park to people who may not have been able to visit before, as well as helping existing visitors explore further and in more comfort. We know how much access to quality green space matters to the health and wellbeing of everyone, so to be able to provide equipment to help people with mobility impairment explore the Park is really exciting."
Tim Morgan, CEO and Founder of the Mountain Trike Company, says, "We are thrilled that Nene Park Trust have chosen our all-terrain wheelchairs for visitors with limited mobility to access all areas of Ferry Meadows. With accessible changing room facilities already in place, the addition of the Mountain Trike and MT Push will enhance the visitor experience and I am sure visitors of all abilities will keep returning to discover all that Nene Park has to offer." 
The all terrain wheelchairs will be provided at Ferry Meadows alongside the extremely popular mobility scooter loan service the Park already offers. This service is made possible through continued donations from users and supporters, alongside other fundraising efforts.
For updates on the launch of the all-terrain wheelchairs at Ferry Meadows, due early 2020, keep an eye on the Nene Park website www.nenepark.org.uk and social media pages or speak to the team at Ferry Meadows Visitor Centre or on 01733 234193.
Notes
More about Nene Park Trust
Nene Park Trust is the independent charity that manages over 1,700 acres of land to the west of Peterborough at no cost to the taxpayer, including the 500 acre Ferry Meadows Country Park. The Trust was established in 1988 with the aim of improving the quality of life for Peterborough residents and visitors through providing high quality and accessible open spaces.
Nene Park stretches six miles along the valley of the river Nene to the west of Peterborough. The estate includes Thorpe Meadows, with its large rowing course and diverse collection of contemporary sculpture, two 18-hole golf courses at Thorpe Wood and Orton Meadows, and Ferry Meadows Country Park, which contains a wide range of visitor facilities including a watersports centre, areas for camping and caravanning, a visitor centre, gift shop and three children's play areas. The estate is linked to open countryside by a riverside footpath running west for six miles from the city centre with extensive footpaths, cycleways and horse routes linking to the adjacent villages.
Ferry Meadows which forms part of Nene Park sits on the edge of Peterborough.  Stretching along the River Nene, Ferry Meadows is one of the most cherished green spaces in the region, incorporating a network of meadows, lakes, surfaced paths and recreational facilities, fantastic for both people and wildlife.  Ferry Meadows attracts well over a million visitors a year.
Follow Nene Park Trust on Twitter www.twitter.com/NeneParkPboro and on Facebook at www.facebook.com/NeneParkPboro
More about Mountain Trike
The Mountain Trike Company, a wheelchair company, produce and manufacture all terrain wheelchairs from their premises in the UK. The company was founded by Tim Morgan, an innovative and award winning British engineer with a passion for mountain biking. While researching the idea it became apparent to Tim that standard wheelchairs are almost impossible to use over less than perfect terrain and so, using his skills as a design engineer, Tim created the practical, off-road capable and award winning Mountain Trike All Terrain Wheelchair, which uses many of the tried and tested components that can be found on mountain bikes.
The Mountain Trike Company believes in access for everyone and manufactures all-terrain wheelchairs. Each chair is designed using a masterful blend of unique innovation and drive system with high specification mountain bike technology.  Their wheelchairs provide users with far greater freedom and independence than ever before to travel off the beaten track – trips to the park, woodland trails, mud, snow, sand, cobbles and even mountains! No other wheelchair provides comparable high level of manoeuvrability and uneven surface performance, practicality, comfort and safety.  Despite deep mud and wet ground the unique lever drive and steering system means your hands stay clean and dry.
The Mountain Trike Company currently distributes and sells direct to customers worldwide from their Uk business and a number of distributors also operate worldwide. All Trikes are custom built and come with a 3 year warranty, choice of frame colour, adjustable frame, footrest and seat.  Find your ride and take yourself further.
For more information on the Mountain Trike product range:
Web: http://www.mountaintrike.com
Email: info@mountaintrike.co.uk
T: +44 (0)1270 842616
Twitter: @mountaintrike
Facebook: facebook/mountaintrike
Instagram: @mountaintrike