Mountain Trike Company secure distributor for their all terrain wheelchair products in South Wales
The Mountain Trike Company, based near Nantwich, Cheshire in the UK, produce and manufacture all terrain wheelchairs – these products are designed to enable wheelchair users to explore the outdoors independently and can travel over uneven terrain with ease.
The company sell direct to customers, but have also been growing a network of distributors worldwide. The latest distributor to be announced as a supplier of the Mountain Trike products is mobility specialist, Snowdrop Independent Living, who have showrooms located across South Wales.
Snowdrop currently have an eTrike – the electric power assist all terrain wheelchair, as their demo model which is located at the Haverfordwest showroom.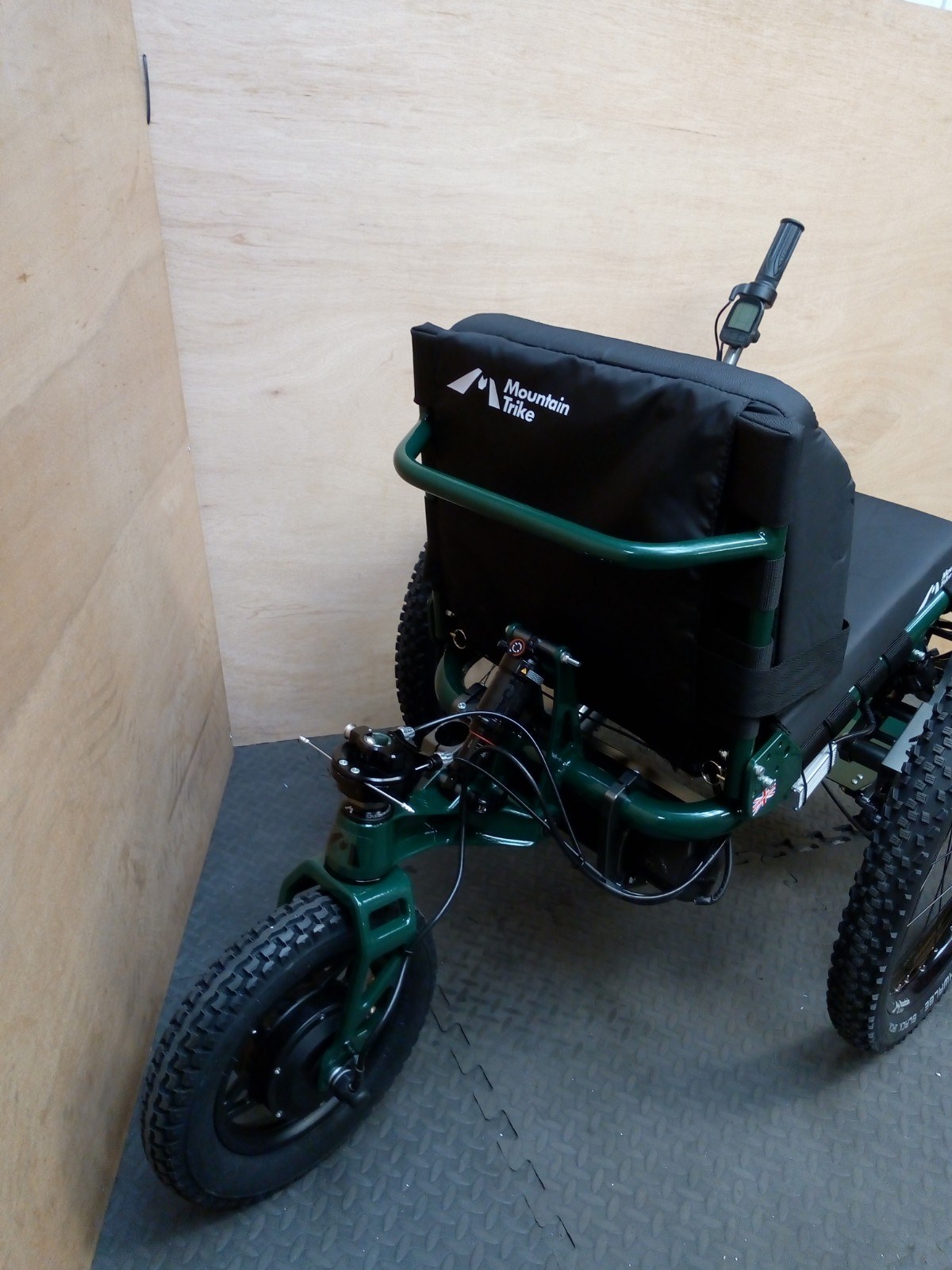 Talking about becoming a distributor of the Mountain Trike products, Sarah Beauclerk, Mobility Specialist, Snowdrop Independent Living based at the Haverfordwest showroom says, "Back in May, Roger from Mountain Trike visited us at our showroom to demo the Mountain Trike all terrain wheelchair range – we were all highly impressed with the off-road wheelchairs and their capabilities and knew they would be a great addition to our product offering. Snowdrop are involved with a number of sports events and we're looking to build awareness of our brand through outdoor events and sponsorship opportunities. Before committing we wanted to gauge customer interest. To help us with our decision, Mountain Trike very kindly loaned us a Mountain Trike to take to some of the events we had coming up – although we were all pretty much convinced – the events were really successful and affirmed our decision and helped us decide which model to order – we went for the eTrike demo model.  The eTrike is the electric power assist chair which can also be ridden manually, so this demo model is a good option for us, as we can show users both the electric and manual version which will help the customer make the right choice for their need.  We are all very excited to offer this unique all terrain wheelchair to potential customers – it really will make such a difference to the lives of those who need to use a wheelchair but still want to enjoy outdoor adventures.  We already have lots of demos lined up and events to attend.  The Mountain Trike is the perfect addition to have as part of our product offering and we're delighted to be the distributor of these products in South Wales." 
Tim Morgan, Founder and CEO at the Mountain Trike Company, goes onto say, "We have been looking for a distributor in Wales for a number of years, so to have Snowdrop Independent Living as our South Wales distributor is great news and to finally see the MT flag flying in Wales! I grew up in Wales, so I know how beautiful it is and the opportunities to explore the outdoors are endless – from mountains to coast lines that rival many areas of outstanding natural beauty. Sarah and the team at Snowdrop have ambitious plans and with the 3 showrooms (Haverfordwest, Swansea, Cardiff) in excellent locations across South Wales will give potential customers in South Wales an opportunity to demo and try the Mountain Trike. It's important for us to have a good coverage of distributors and experience centres throughout the UK – as we get busier, we can be confident that customers are receiving expert advice for any pre and post sales contact. We can't wait to welcome more customers from Wales to the MT family."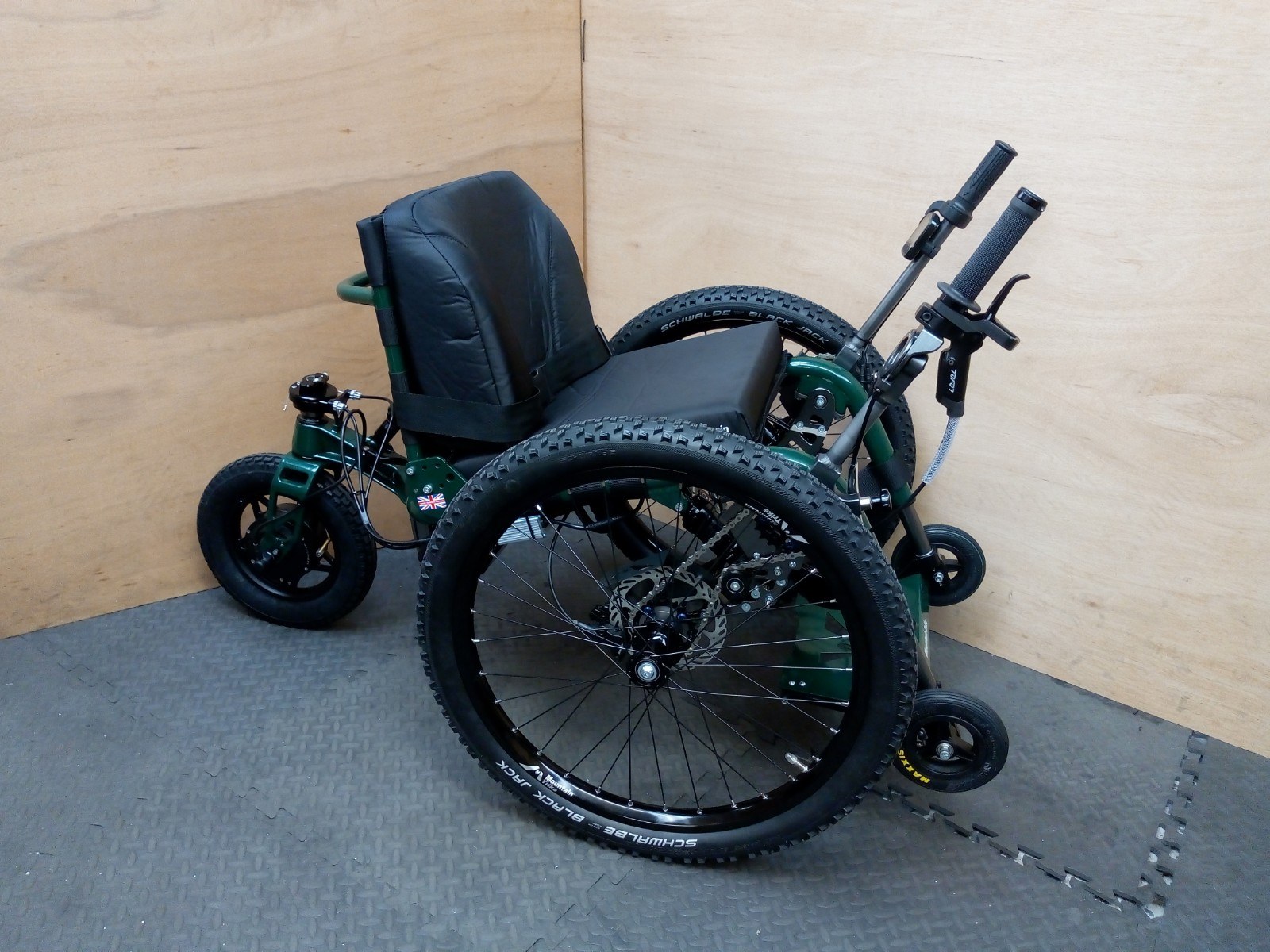 Further information and to contact Snowdrop Independent Living visit the website https://www.snowdropindependentliving.co.uk/
For further detail about The Mountain Trike Company please visit their website http://www.mountaintrike.com/.