As we, (the Mountain Trike Company) continue to build our relationship with the National Trust, we are thrilled that another property has now taken delivery of their own MT Push to enable all terrain access to their gardens.
Bodnant Garden – a world famous garden, home to national collections and champion trees located near Colwny Bay, in Conway, Wales have an MT Push, all terrain wheelchair available for visitors to use free of charge (normal admission fees apply).
Bodnant Garden offer sweeping lawns, grand terraces and verdant woodland – there are many gardens in one at Bodnant.
The MT Push all terrain wheelchair is an all terrain attendant wheelchair which has been designed with comfort and safety in mind.  Air suspension offers comfort when travelling over uneven ground and hydraulic brakes provides safe control whatever the weather.  The steering and braking takes place by the riders buddy using the push handle located behind the rider and is very easy to manoeuvre.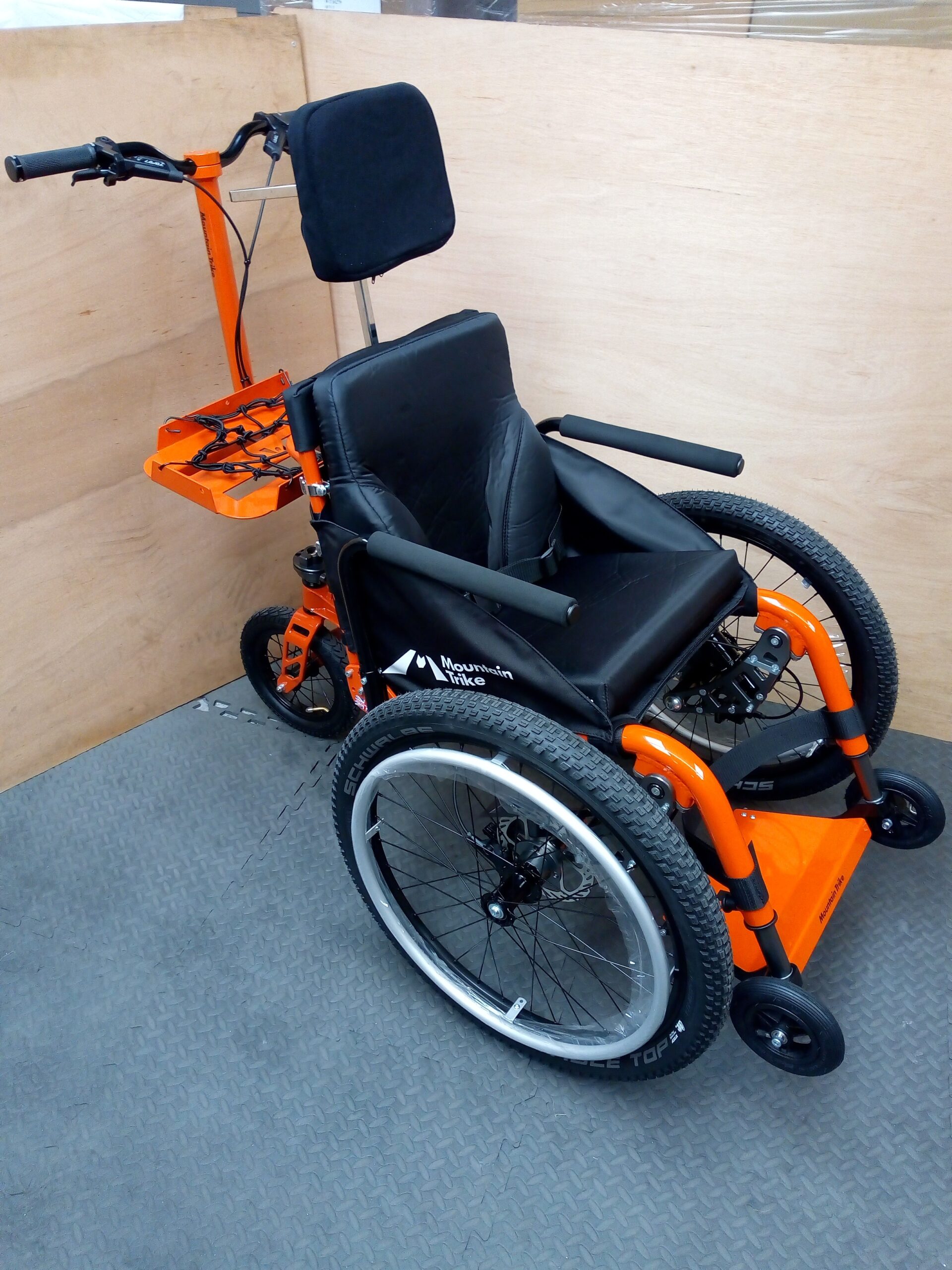 National Trust Bodnant Garden ordered the multi-rack with their MT Push, which is the perfect place to carry all those day trip essentials.  For additional comfort they ordered their chair with a slightly taller back and also a headrest, armrests and side guards –  all finished off in the vibrant and popular Orange colour choice.
The MT Push is now available at Bodnant Garden enabling accessibility to these stunning gardens.  Visit the NT Bodnant Garden website for more information and to plan your visit.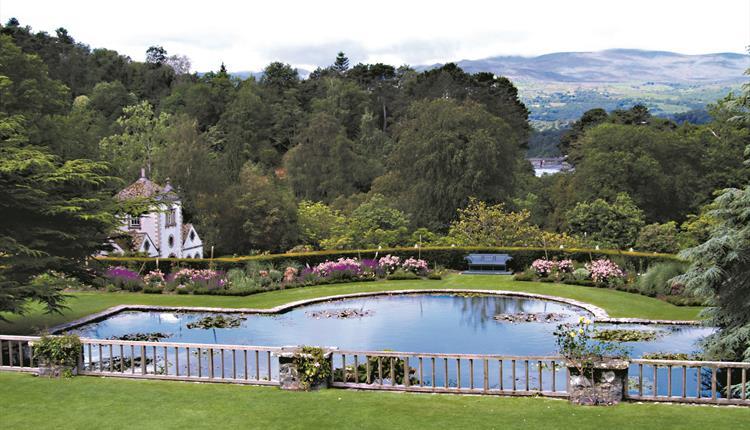 Please see our National Trust blog which highlights other sites which have our all terrain wheelchairs available for visitors to use.