Festivals are a thing of the summer – be it music, arts, food, sporting or your local outdoor county show which offers a mixture of everything. If the outdoor events are your thing then there is something for everyone.  
Outdoor festivals usually mean a little more planning if you have limited mobility – unfortunately, every event will vary on the levels of disabled access and facilities that will be available – but detail about accessibility should be available on the event website so you can prepare. We recommend you check full details on access and facilities before you buy a ticket.
The weather in the UK is always so unpredictable which can be a huge barrier for getting around outdoor events – most wheelchairs are impossible to use over less than perfect ground.  Our Mountain Trike all terrain wheelchairs have been designed with accessing the outdoors and travelling over uneven ground in mind – many customers have visited festivals using their Mountain Trike and on occasions we also hire our Mountain Trike from the small fleet we have to enable access to outdoor festivals.
In June, the largest and probably the most well know festival takes place just outside a small village in Somerset – Glastonbury.  We were contacted ahead of the Glastonbury Festival this year by Grace and her family to see if they could hire a Mountain Trike – Grace has limited mobility and needs to use a wheelchair.
Fortunately, we had a Mountain Trike available – the Mountain Trike has a unique lever drive system so the user can propel forward using row-like movements – this means clean, dry hands whatever the weather.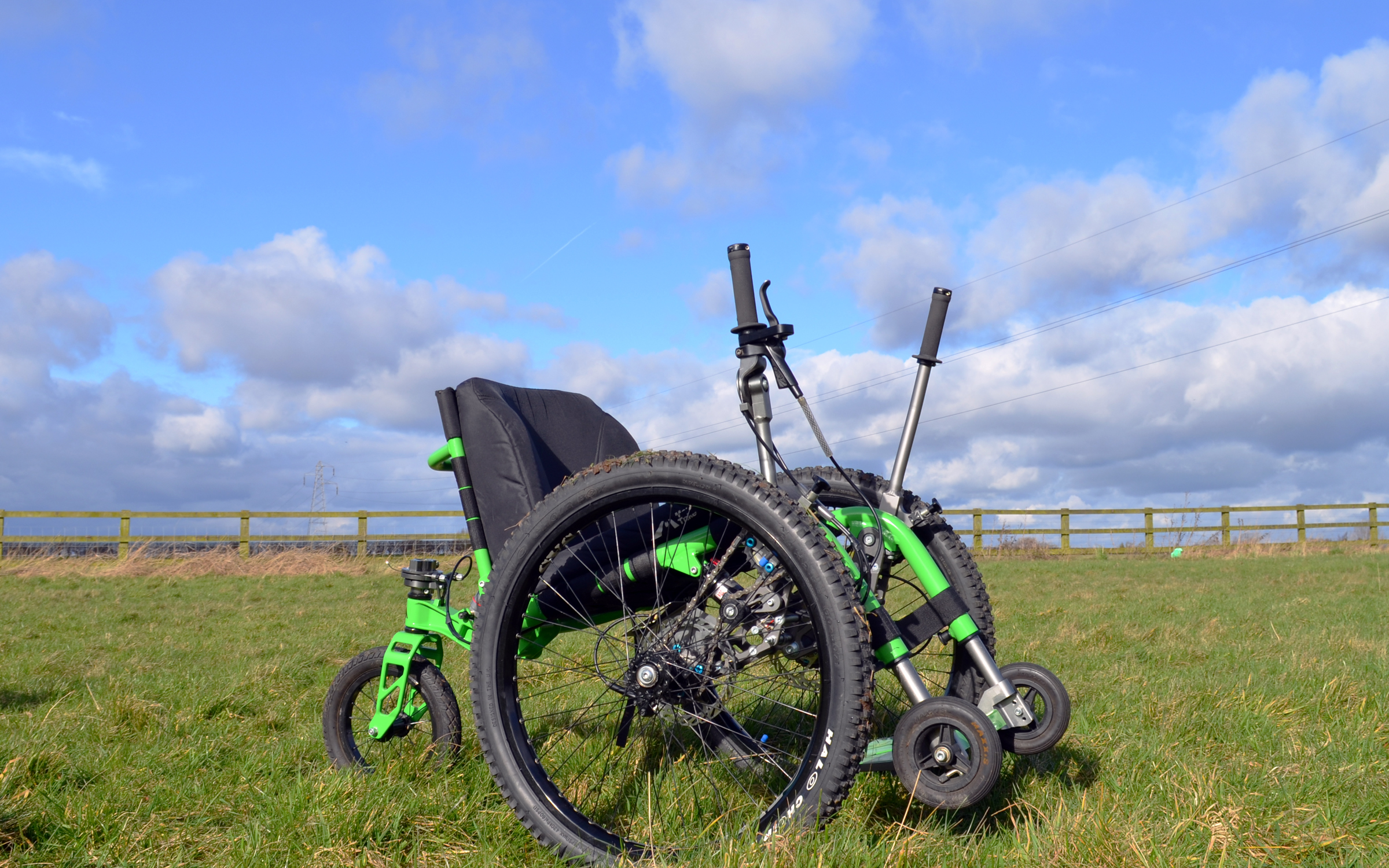 Grace returned from the festival delighted that thanks to the Mountain Trike she could attend the festival and get around the HUGE site – set in 900 acres!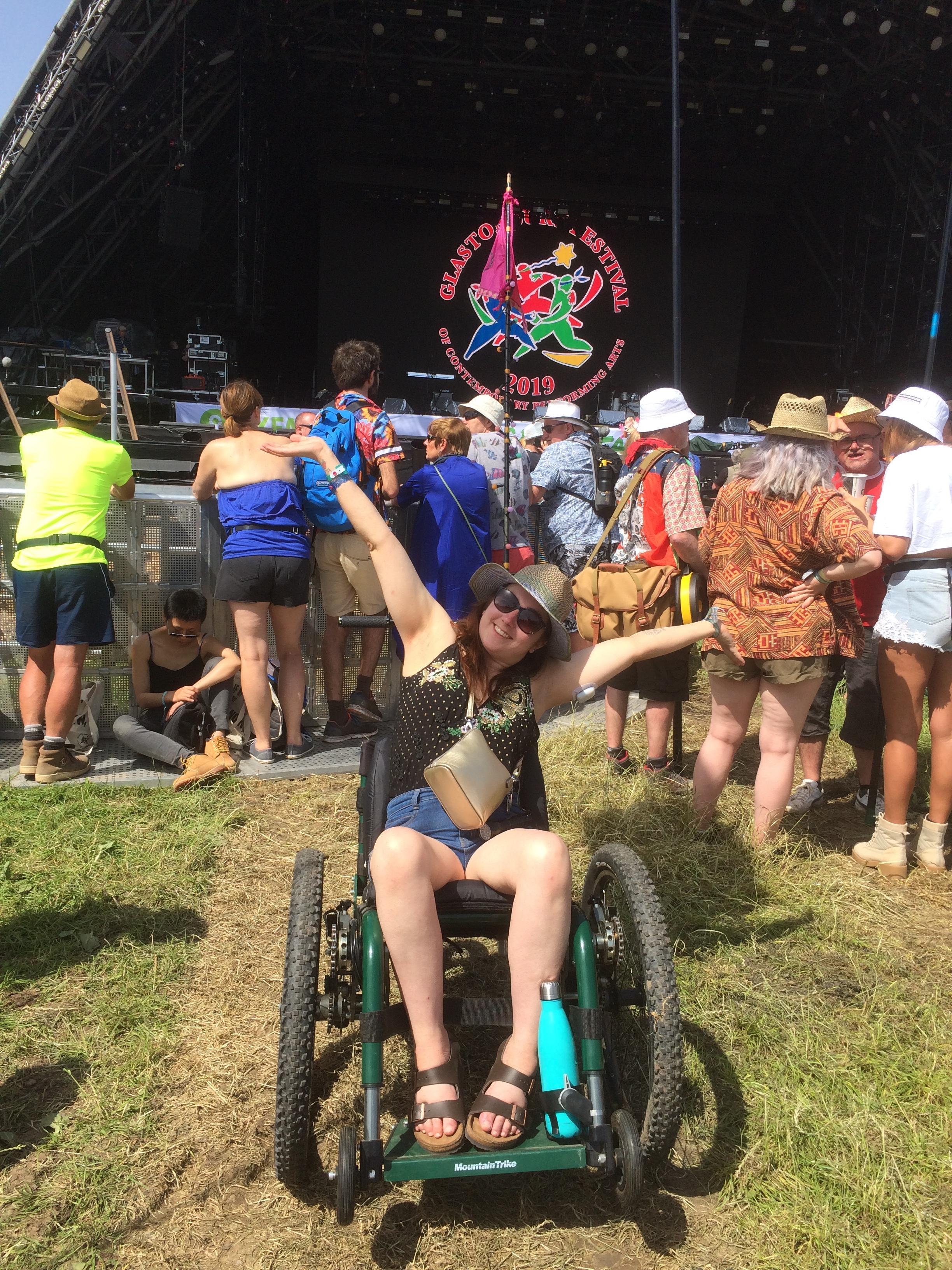 Unfortunately, Grace did have a few issues with access to the portaloos on site, but thankfully the weather was hot, so this year the mud was not an issue. We've all seen those muddy field pictures from previous years and we agree that even the Mountain Trike would struggle to get through some of that thick, gloopy mud (even the tractors struggle in that stuff!).  But, the warm weather means rutty, dried out land and the Trike coped with that terrain – no problem at all!
For a further review of the festival season see our previous blog which also features a review of our Mountain Trike in The Guardian when they wrote about festival accessibility. MT Festival Season blog.
Please note that we can't always guarantee our small fleet of Mountain Trike products will be available to hire – demonstrations and 'try before you buy' hires take priority and the Spring / Summer months are generally very busy – see our hire page for more information.