Our new eTrike is an electric power assist wheelchair which has a removable, chargeable lithium battery.  We know lots of you love to travel abroad on holiday with your Mountain Trike products to help explore all the wonderful new outdoor places and off-road routes or to just help with those uneven pavements, getting to the beach or even getting onto the golf course to play a round a golf.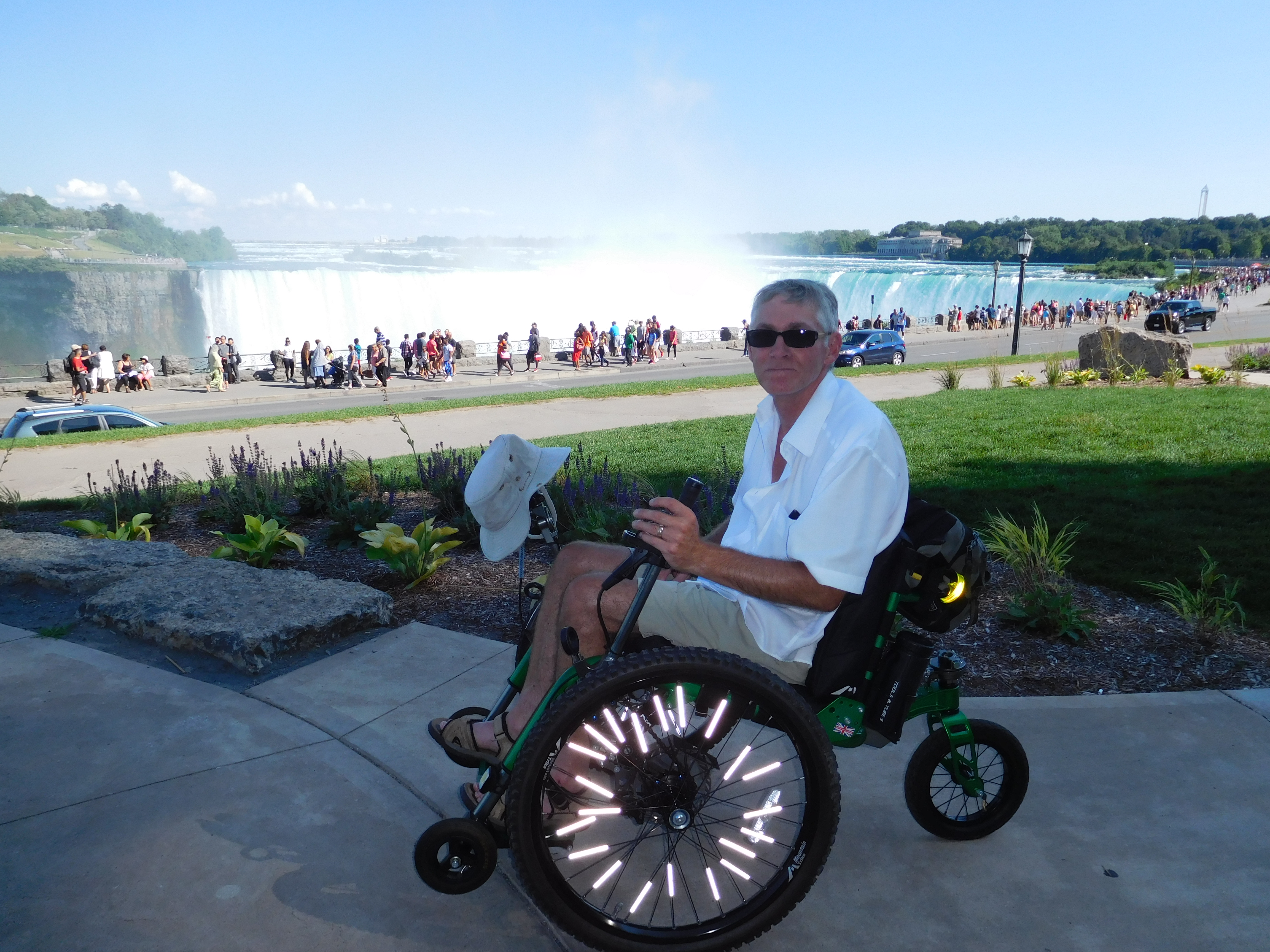 We know that travelling abroad with mobility equipment can be stressful – airline policies and handling staff dramatically vary depending on the airline.  We have already offered some advice on how to travel with your wheelchair, see our blog, here on this. But with our eTrike there is the added complication of the battery and what the airline policy is on travelling with lithium batteries.  
We've done some research on this and as expected the policies and guidelines vary with each airline, so our first piece of advice would be to check with the airline you are travelling with to find out what their policy is. Be mindful that staff maybe ensure and offer conflicting advice so try to get something in writing from them. Print any detail they send you or you find on their website and take with you to save further hassle at the airport.
What we have found is that it is recommended that if possible the battery remains connected to the wheelchair – which in the case of the eTrike it can be left connected. Maybe add some packaging as protection around the battery pack if you are worried about it somehow being removed or damaged.
Mobility aids with LITHIUM batteries
To ensure the safe carriage of your wheelchair/mobility aid the following must be completed before the wheelchair is loaded on to the aircraft. Please ensure the following:
If the battery is to be detached from the wheelchair then the battery must not exceed 300 Wh, if the battery will remain connected to the wheelchair then there is no Watt Hour Maximum limit
This is because there is far less risk of the battery shorting as the terminals are not exposed as they would be if the battery was removed and carried into the cabin of the plane with you.
This also matches what some couriers are saying too as a lithium battery 'packaged in equipment' (i.e. plugged into the Trike, enclosed in a laptop etc) is far far easier to send than a lithium battery on its own as the battery terminals are more exposed when the battery is taken off the device and could potentially be more likely to short circuit.
 Mountain Trike eTrike battery spec: 
• Lithium Ion Battery in sealed plastic case 
• 36V, 12Ah capacity, common eBike size 
• Removable from eTrike 
• 3kg 
• 342mm x 99mmx78mm 
If you need to download and print a copy of the eTrike battery spec you can do via the link below:
As the eTrike is a new product then we have obviously had little experience of airline travel with the eTrike.  We have however successfully shipped an eTrike to our distributor in the USA with no problems.
If you have further feedback or advice you can offer on this matter we'd love to hear from you so we can add here and let other customers know.  Please get in touch with us, here.
Happy and safe travels where ever you go!