Following a successful Naidex event last year, Mountain Trike will be back at the NEC exhibition hall again for Naidex 2019.  The exhibition takes place on Tuesday 26th and Wednesday 27th March and if you are planning to visit tickets for all visitors are free.  
As well as lots of mobility companies under one roof, there will be interesting, interactive feature areas and a great line up of speakers are confirmed, who will give informative talks on various subjects.  Head over to the Naidex website for full detail of what is happening over the two days and sign up for a free ticket while you're there.
Mountain Trike are beginning to prepare for a full on busy couple of days – if last year is anything to go by!  We are also very, very excited as we will be revealing a new product at Naidex and adding a fourth all terrain wheelchair to our range.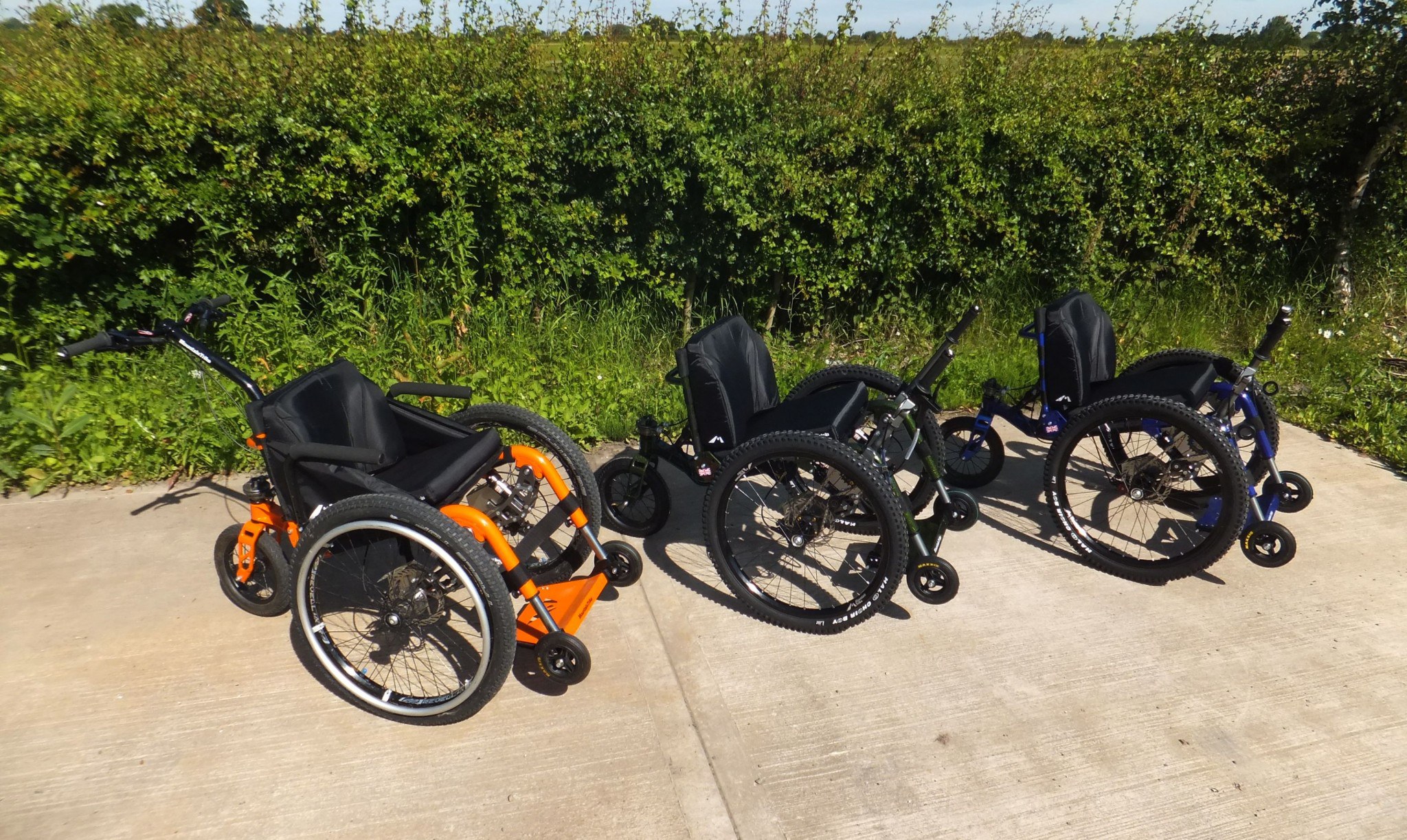 The company first hit the mobility market with the Mountain Trike in 2011 and these revolutionary all-terrain off road manual wheelchair products allow wheelchair users to enjoy the freedom and independence to travel off the beaten track and explore the great outdoors with friends and family. Users can enjoy trips to the park, woodland trails, travel over sand, mud, snow and even tackle urban obstacles such as cobbles and kerbs in comfort and style. The unique lever drive system means your hands stay clean and dry whatever the weather.
The Mountain Trike is the brainchild of entrepreneur and award winning British design engineer, Tim Morgan. Tim recognised that in their standard format wheelchairs are almost impossible to use on the majority of woodland and country paths and he designed the world's first, truly all terrain wheelchair that is practical and off road capable.  Using his skills as a design engineer and his passion for sport Tim created the 'Trike' which has many components to that of a mountain bike.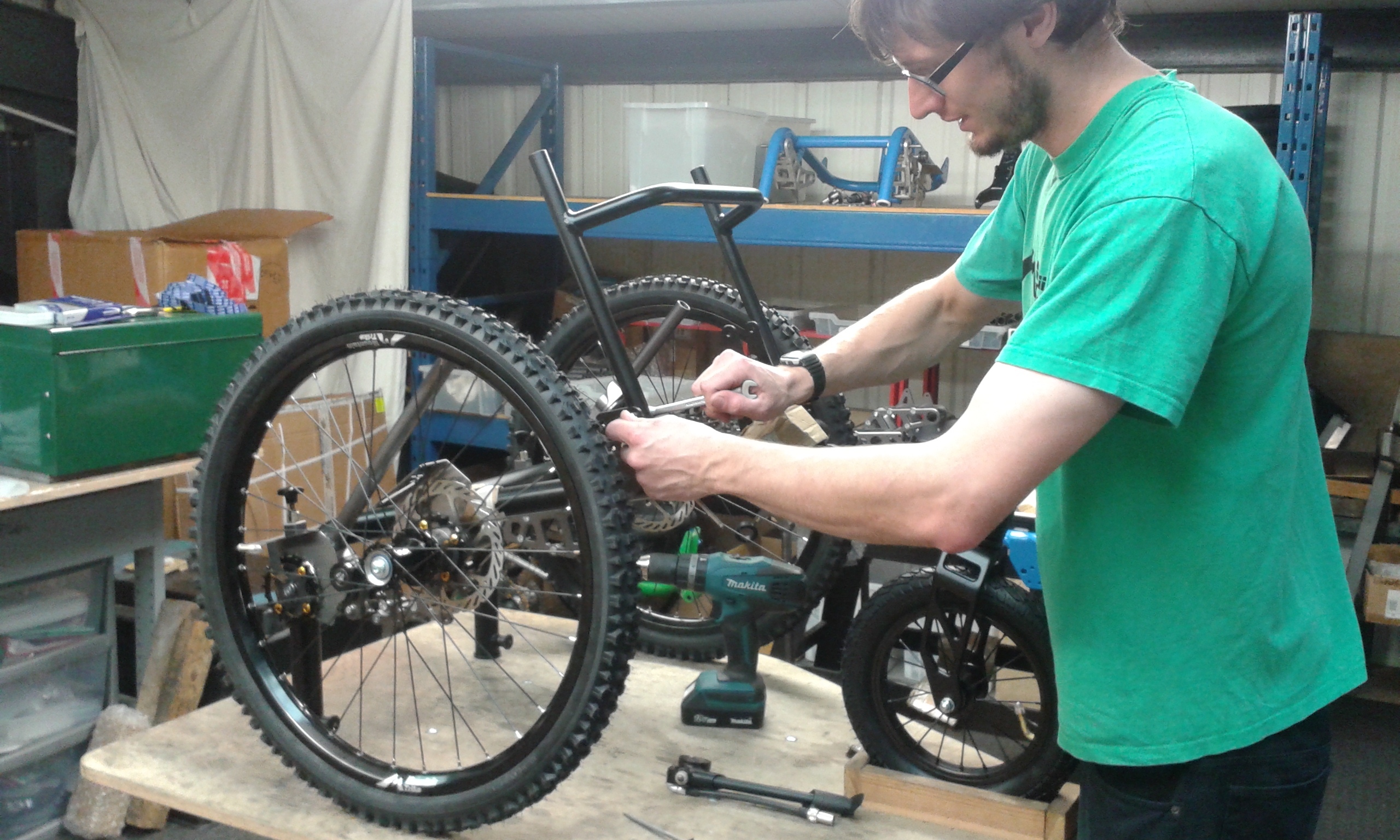 Not one to rest on his laurels in 2015 the company announced two new product launches – the MT Evo – a Mountain Trike adapted for riders with limited hand function using a simpler control mechanism and the MT Push – a 'buddy/attendant' chair. The lever drive system has been replaced with arm rests for rider comfort and a push handle located behind the rider is where the steering and braking takes place by the riders buddy.
The Mountain Trike Company continue to innovate in the mobility market offering customers bespoke products, short lead times, experience centres where products can be demoed or hired, as well as offering home demonstrations. 
At Naidex 2019 the Mountain Trike Company will be revealing a new addition to the Mountain Trike range.  
Talking about the new product launch, Tim Morgan, Managing Director at Mountain Trike, says, 
"I am so excited to be revealing the new Mountain Trike model at Naidex – the exhibition is the perfect platform to use as a new product launch. The new model has taken a little longer than I envisaged it would take and I have been working on the design for a good 18 months. I initially had challenges sourcing the right parts and it was very important to ensure that this product passed all the testing and certification requirements, and in particular, it was user tested.  I'm happy to say the prototype has had hundreds of miles clocked up by a customer and their feedback has been invaluable and extremely positive. The new model will compliment our existing three models and enable more wheelchair users to enjoy the outdoors independently – those that would perhaps require a little more help!
 As with all our off-road wheelchairs quality, comfort and safety is at the forefront when I'm designing and again this has not been compromised.  I'm delighted to finally be at the stage where the new product will be on display and ready to take orders at Naidex 2019. I've also been giving all our models a facelift, using new chassis parts and making the whole range modular and upgradeable. I'm really looking forward to Naidex and to what I hope will be exciting times for myself and the team at Mountain Trike as we keep moving forward." 
All will be revealed at Naidex, the Mountain Trike Company will have their full off-road wheelchair range available to try, along with their new product.  Head to stand N8134 to find out more!
For further detail about The Mountain Trike Company please visit the website, here.  All the latest news is also shared across our social media platforms follow us on Facebook, Instagram and Twitter /mountaintrike.