Martyn Ashton, former British and World Champion mountain bike trials rider, who was paralysed following an accident in 2013, during a bike trials demo at the British Moto GP has become the proud owner of a Mountain Trike all terrain wheelchair. 
The Mountain Trike, which was designed by Tim Morgan, who has a passion for downhill mountain biking, came up with the idea as his final year project when he saw a gap in the market for off road wheelchairs. The Mountain Trike all terrain wheelchairs are capable to travel over any terrain and uses many components to that of a mountain bike. The unique lever drive system allows the rider to power the chair forward leaving the user with clean, dry hands.
The Mountain Trike for Martyn was funded through his sponsor Animal and the brakes were provided by Hope.  Martyn and Tim talked throughout the build process and eye catching Animal designs were developed to create a limited edition, very personalised, Mountain Trike for Martyn.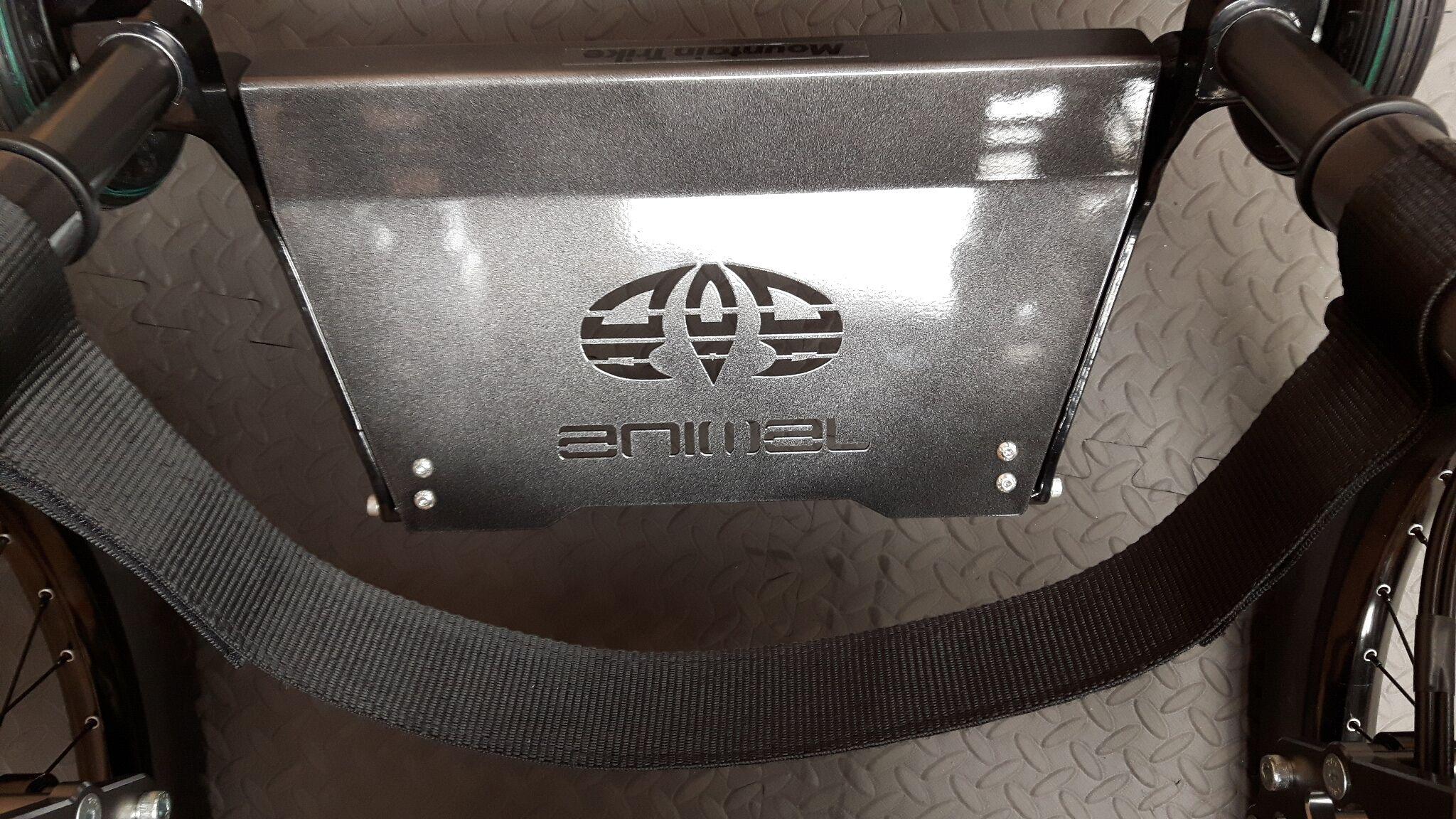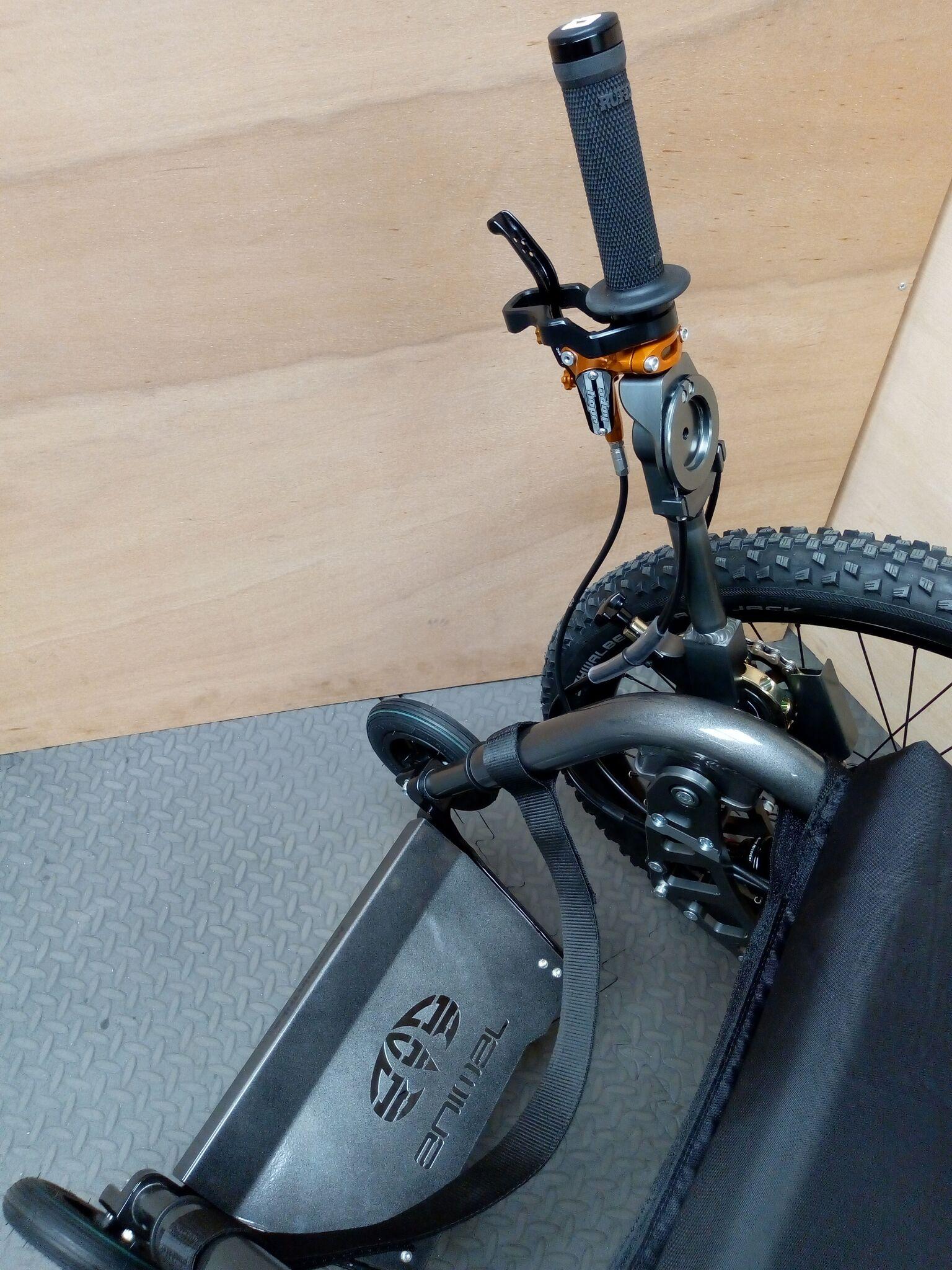 Talking about his new Mountain Trike, Martyn Ashton, says, "I love it and can not wait to get out and ride my new Trike. Obviously a huge thanks to Animal and Hope for making it happen and to Tim and the team for being so accommodating with the design elements.  Its a great piece of kit for allowing wheelchair users to get out and about – whatever you want to do – fresh air, exercise, parks and mountains are possible with the Trike.  The Trike uses many high end mountain bike components  – it's like riding a bike, but without having to pedal.  I've tried many wheelchairs over the past few years and nothing comes close to the off road performance to that of the Mountain Trike and I can't recommend it enough for exploring and outdoor adventures."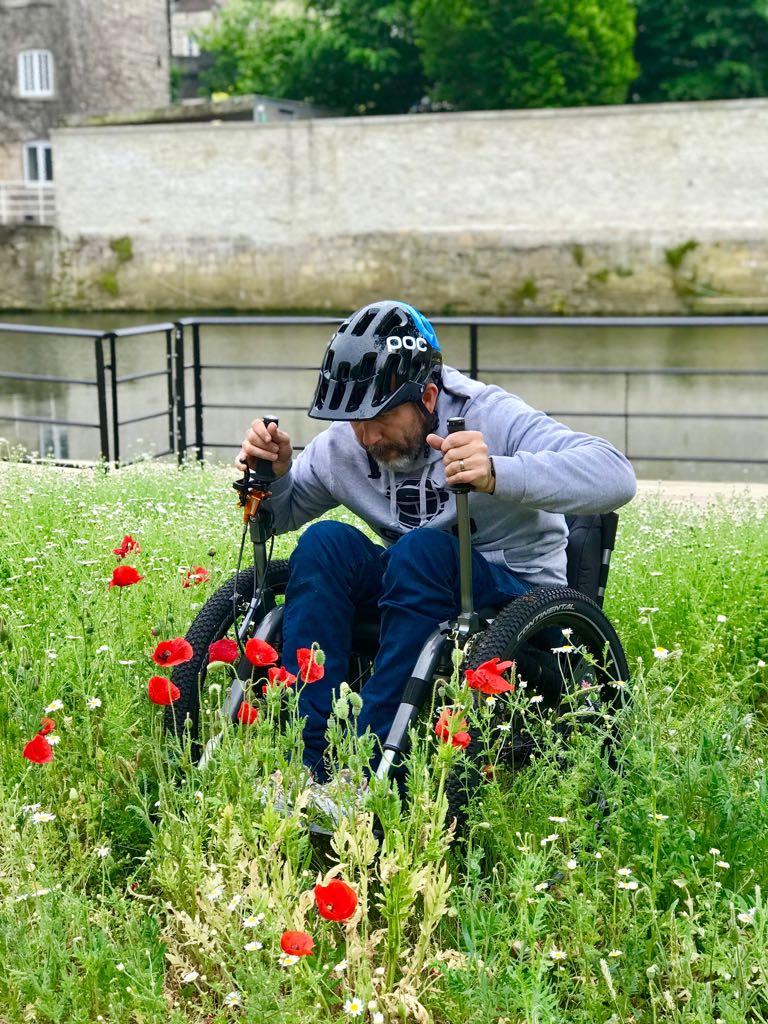 Tim Morgan, Managing Director and Inventor of the Mountain Trike, goes on to say, "I have met up with Martyn on several occasions – from the early stages of his injury to more recently when he made the decision that he had to have a Trike.  It's been great fun working with Martyn on his specific requirements and the end result is a stunning looking bespoke Mountain Trike. One of the reasons I started out with the Mountain Trike as my project was to enable people to be able to get back out enjoying what they do, despite ability.  I have no doubt that Martyn will have lots of fun riding the Trike – and no doubt pushing it to it's limits and modifying further to suit his needs.  I'm looking forward to hearing about Martyn's adventures – he is a hugely popular and lovely guy so to have Martyn as an advocate for the Mountain Trike makes me immensely proud."
For further detail about The Mountain Trike Company please visit their website.