Over the past few years we have been growing our relationship with the National Trust.  Back in 2014/2015 we had open discussions with the National Trust about access and developments were made with our MT Push all terrain attendant wheelchair.  The National Trust could see the benefit of having all terrain wheelchairs at some of their properties so the outdoor space and beautiful gardens can be enjoyed by all – and the MT Push was the perfect vehicle to do this.
We're delighted that fleets of our all terrain wheelchair products are available for visitors to use at a number of National Trust properties throughout the UK – and hopefully more sites will offer these in the future.
We were recently invited by the National Trust, to attend their annual 'Convestival' at Calke Abbey in Derbyshire.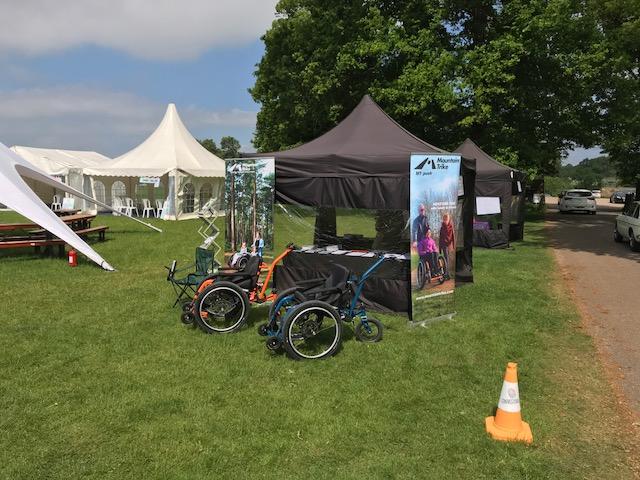 It was a gathering where they discuss amongst other things, diversity and disability – focussing on access to National Trust grounds and properties.
It was a fruitful couple of days where we met many of the delegates and also the Director General of the Trust, who had seen the MT Push at Stourhead and was very impressed by it.
We received a number of new enquiries from National Trust properties in England who expressed an interest in the MT Push, which is all very encouraging.
Overall it was a very good gathering which brought the MT Push to the attention of many from the National Trust and some visitors to Calke Abbey and we hope to be invited again.