Well, given all this rain, rain and more rain (oh and some snow too) in the UK of late, we thought a post about an umbrella holder for your Mountain Trike might be rather apt.
As the saying goes 'there is no such thing as bad weather, just inappropriate clothing'  (or equipment) – so (apparently) there is no excuse for blaming bad weather for not getting outside – and lets face it there is no better feeling than coming back inside after an exhilarating ride out for feeling all refreshed and self righteous.  But, sometimes the rain coat and over trousers just don't do it and maybe you want to protect your beloved Mountain Trike from getting a soaking from time to time.
So, when we were contacted by customer Stacey with a rather nifty umbrella holder we thought we'd share it on here so you too can take shelter when need be. 
Like most products these days the umbrella attachment can be purchased through that well know website Amazon, click here to view the product detail.  This particular attachment is actually for use on a golf caddy – but works perfectly with your Mountain Trike as you can see from the images Stacey sent us.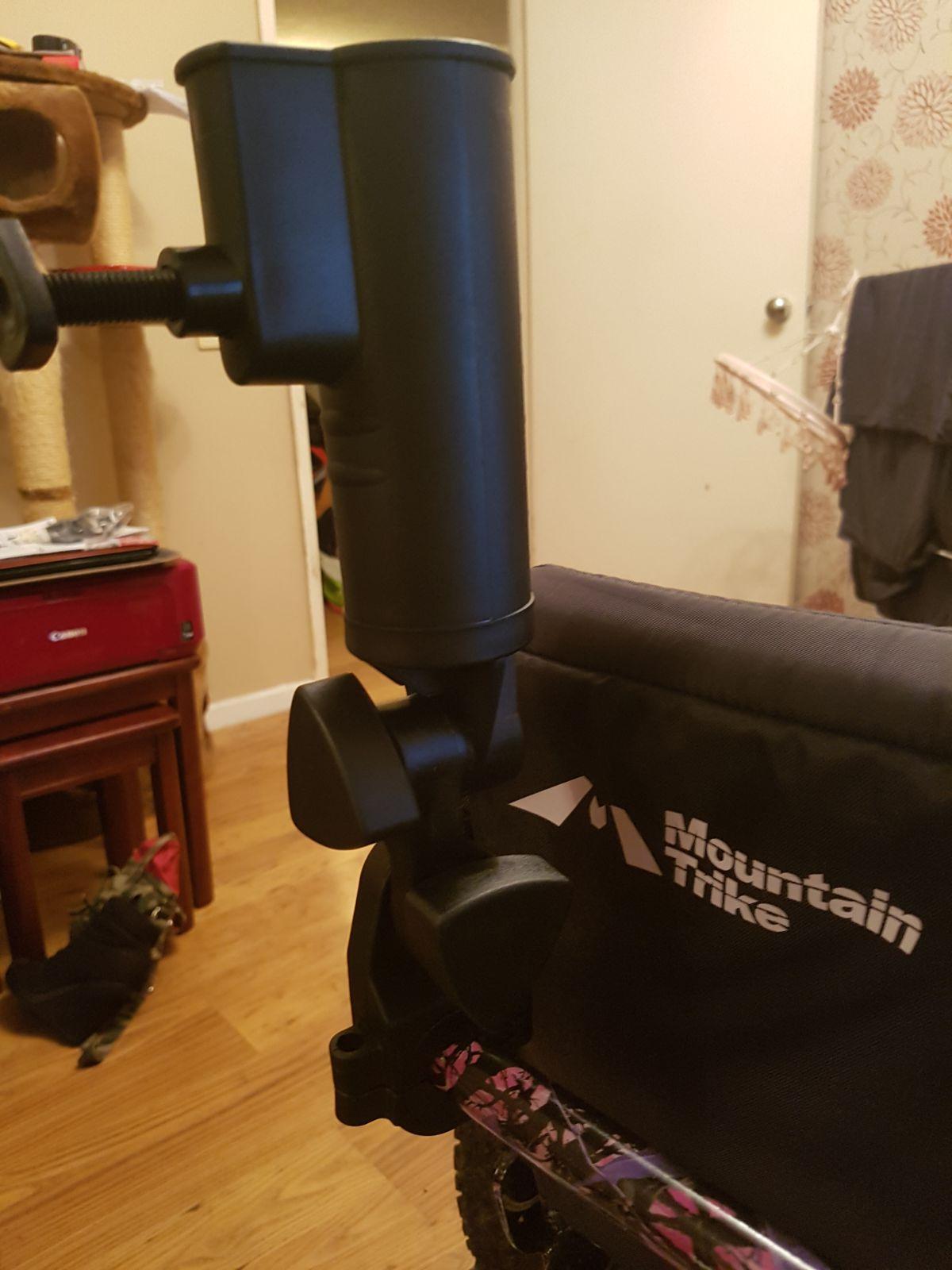 The umbrella holder fits perfectly onto the back handle of the Mountain Trike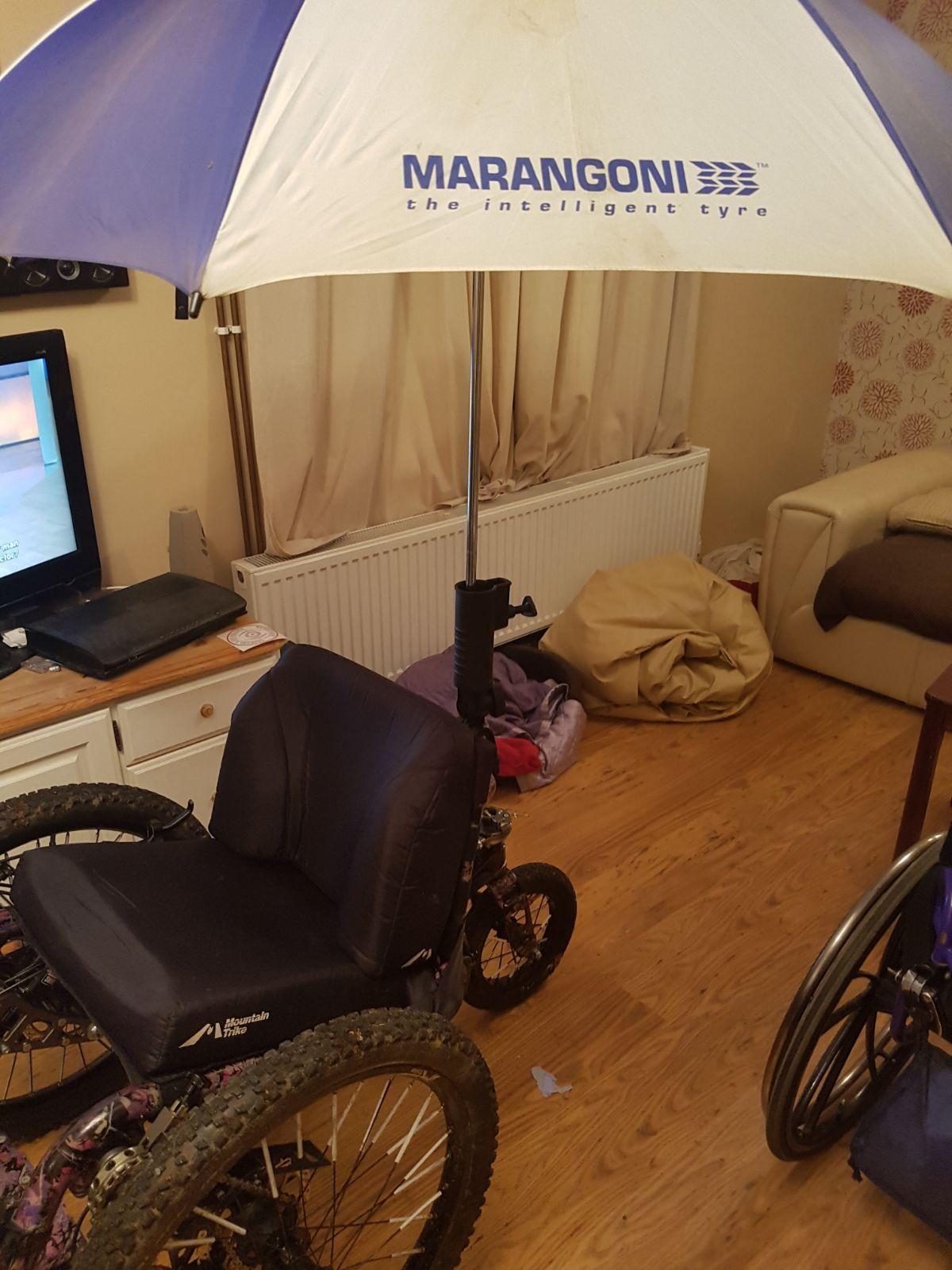 No more excuses for riding out in the rain with your Mountain Trike
So, there you have it – umbrella up and ready to tackle this rather awful weather.
Happy Triking!