Stacie Pridden, 26, who splits her time between Norwich and her hometown of Swindon, has been given limited time to enjoy the rest of her life.
Born with three holes in her heart, she was diagnosed with pulmonary hypertension in 2002 and had a heart and lung transplant at Papworth Hospital in Cambridgeshire in 2015.
But her body rejected the lungs and her condition is terminal.
However, Stacie, who has shared her experiences at her Life Is Worth The Fight blog, and her partner Mark Watson, have been determined to enjoy their time together.
They started crowdfunding to raise money for an MT Push from a UK wheelchair company, called Mountain Trike who specialise in outdoor wheelchairs, so Stacie could enjoy the countryside, beaches and music festivals.
The MT Push wheelchair offers riders a safe, comfortable ride – with air suspension and hydraulic disc brakes it makes traveling over uneven ground possible and many customers have found it ideal for country walks with family and friends, city breaks, strolls along the beach and even muddy music festivals!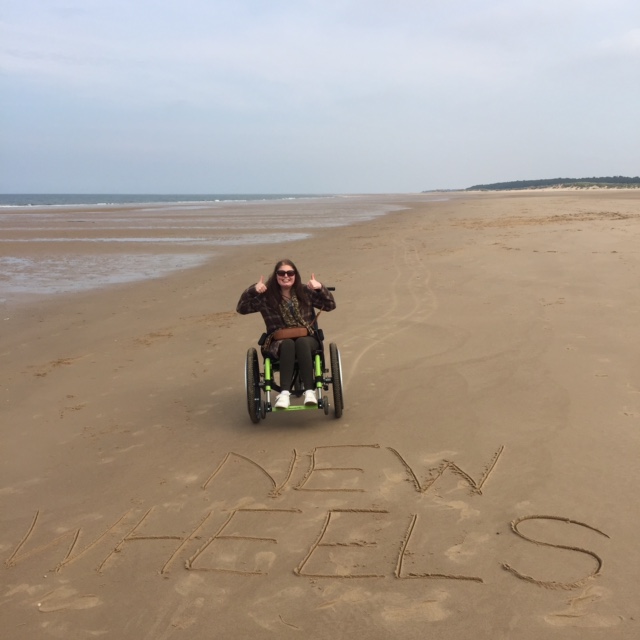 The aim will be to utilise the chair during Stacie's limited life and then donate it back to the transplant community to help others in the same situation, ensuring that Stacie's fighting spirit lives on!
They soon hit their £6,000 target, but decided to keep fundraising in the hope they could buy more 'off-road' wheelchairs for others who need them – which will be Stacie's legacy.
Mark Watson, 46, who lives in Norwich, said: "We started the crowdfunding page back in early June and it took off really, really quickly.
We soon raised enough funds for Stacie's chair, but as the funding kept coming we decided to carry on and try to raise enough for another two MT Push wheelchairs – one for an adult and one for child.
"We're hoping that we will be able to lend them out to people in the transplant community, so they can go out and do as much as Stacie has.
"Stacie wants to leave a legacy and this is a great way to do it."
Mark, who himself has had a heart transplant, walked the full 96 miles of the Peddars Way and Norfolk Coastal Path in an attempt to push the fundraising figure to their £8,000 target.
By mid-July they had successfully raised £8,607 and went onto order a further two MT Push wheelchairs from the Mountain Trike company.  Stacie and Mark already have two people lined up for the first of many loans for the MT Push wheelchairs – the first loan is being delivered to a chap in Chesterfield who has a long term heart condition and will enable him to get out with his beloved wife, dog and granddaughter. The second loan is for a lady who lives in rural Norfolk with her family – due to health issues her mobility started to deteriorate and now needs to use a wheelchair.  The opportunity to loan the MT Push will mean she can enjoy the countryside, sea and riverside walks and share precious time with her family.  She will also be able to be more adventurous again to get out and make the most of life.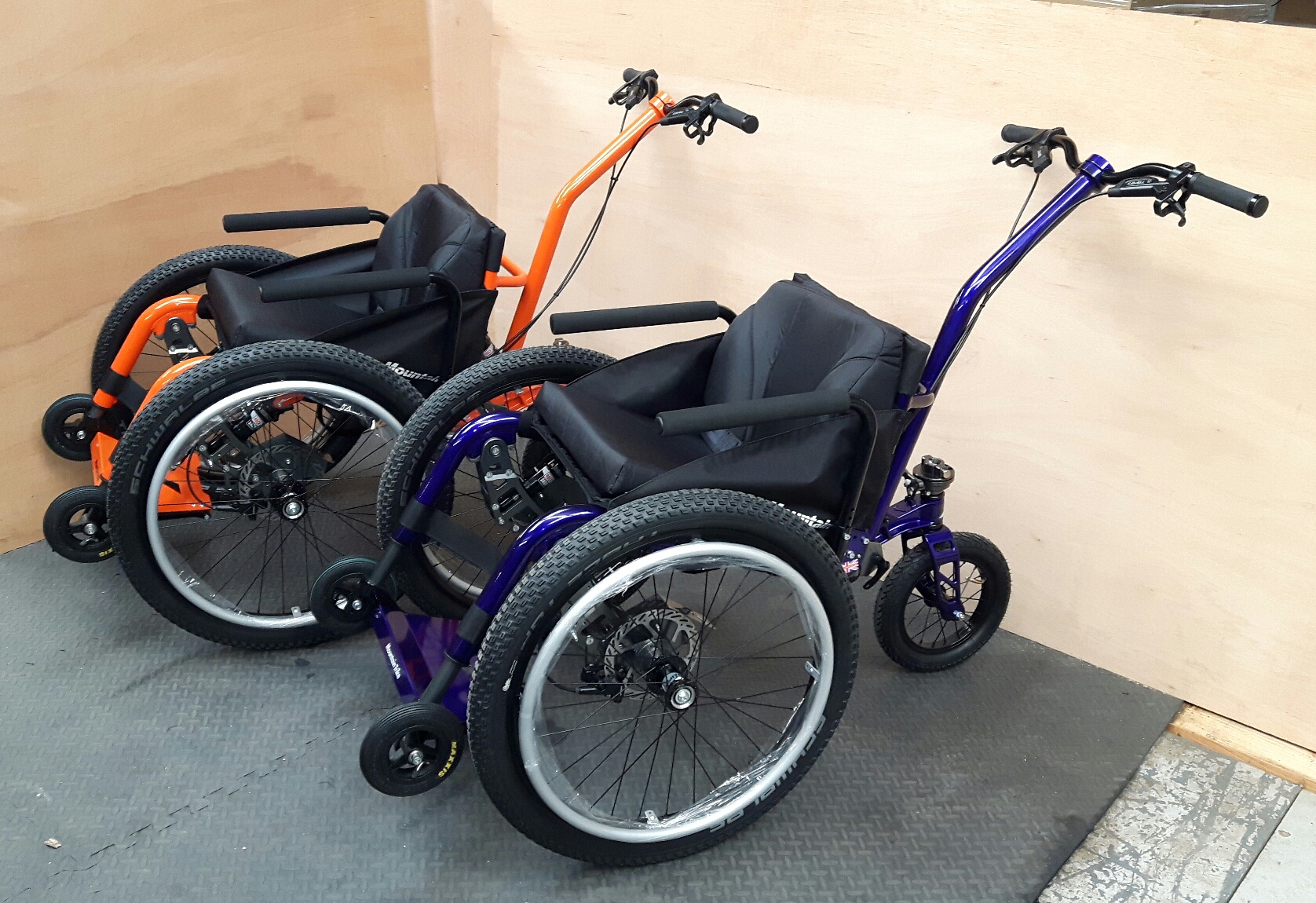 Talking about the crowdfunding campaign Stacie says, "People have been so generous and the speed at which we reached our target was amazing. I received my MT Push at the end of August and it has already allowed me to get out and about into the countryside and onto the beach which wouldn't have been possible in my regular wheelchair.  It's fantastic that we were able to raise enough funds for a further two outdoor wheelchairs for other people in a similar situation to myself to use and enjoy – we have had an amazing response to the loan of the chairs and know they will make a difference to people's lives. I'd like to thank everyone for their support in helping me create my legacy 'Life is Worth the Fight' and my hope that these off road wheelchairs will enable people to live life to the full."
You can read Stacie's documented journey and where she continues to raise awareness for both PH and organ donation on her blog here.
For further detail about The Mountain Trike Company and their off road wheelchair products please visit their website.