Recently our US  distributor, Paul Speight, from Spokes 'n Motion, based in Denver, Colorado, took part in the No Barriers 'Whats your Everest?' challenge, which was held at Estes Park, part of the Rocky Mountain National Park (RMNP).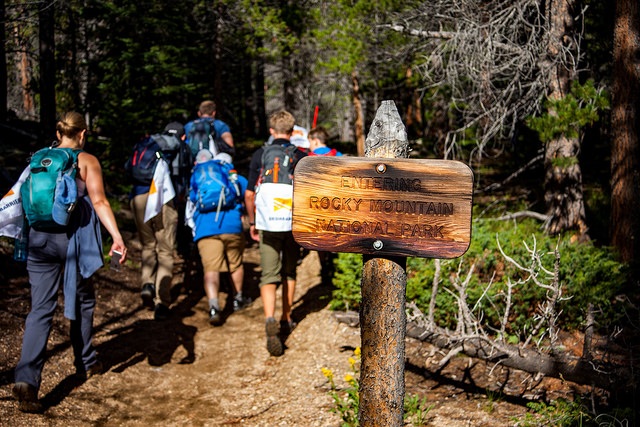 Paul and two other Mountain Trikers completed this annual mountain climb event.   The event was inspired by No Barriers co-founder, Erik Weihenmayer, the first blind man to summit Mount Everest.
Paul has always had a big passion in his life for sport – especially sailing, tennis and in the All Black country of New Zealand, rugby!
Paraplegic due to a car accident when he was 21 years old, he decided to learn sit skiing and became one of the first sit ski monitors in 1980. He even became the captain of the New Zealand Disabled Ski Team during the Innsbruck Paralympic Games in 1988.
At the end of 1988, he started Spokes'n Motion in Denver, Colorado (USA). With the collaboration of Enabling Technologies, he participated in the conception of the Bi-Unique and Outriggers Superlite which is now a revolution in the sit ski domain. Paul has been a distributor of the Mountain Trike since 2014 and the Colorado terrain is perfect for the Mountain Trike all terrain wheelchair products.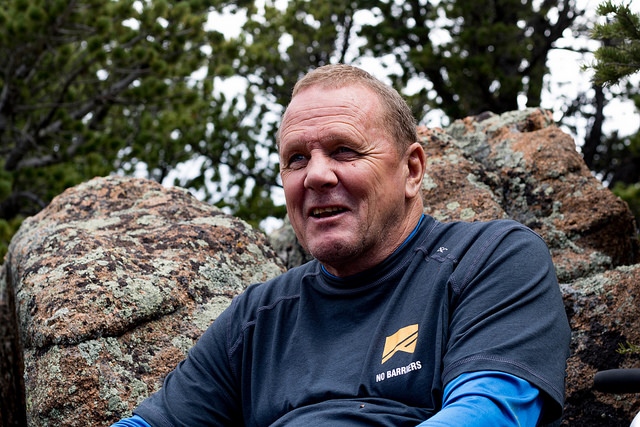 Speaking afterwards about the challenge, Paul said, "it was super tough, very challenging terrain.  The track was narrow with deep gorge's and extremely rocky.  The climb was over 1700 feet which meant dealing with high altitude – but once at the top the spectacular views of the mountain ranges and peaks that surround the RMNP were worth it.  All three Mountain Trikes completed the challenge, which is fantastic and testament that these off road wheelchairs are king of the mountain!  Without the Trikes none of us would have been able to complete this challenge.  A big thanks to the organisers and volunteers who helped us on our way up and back down."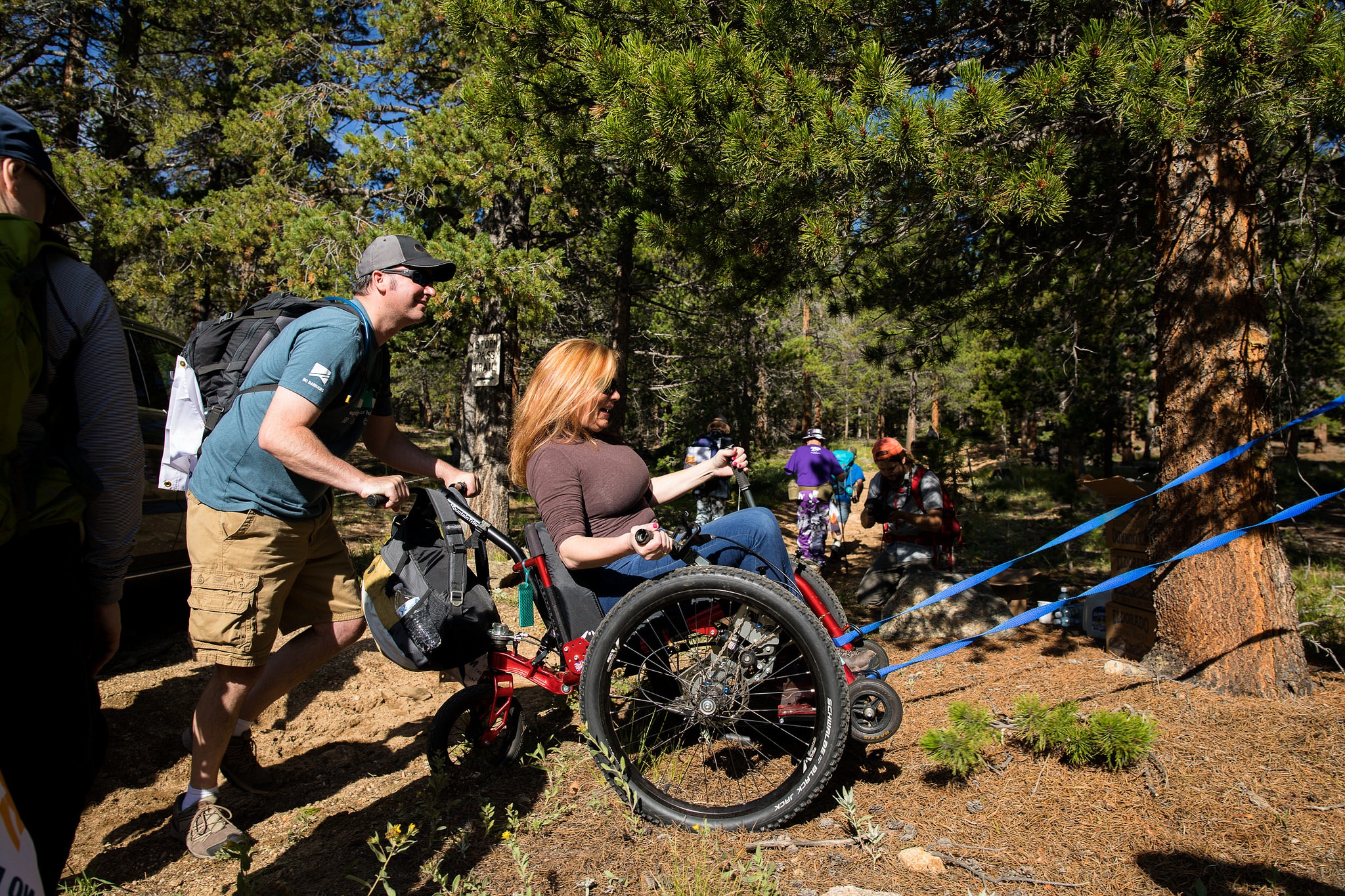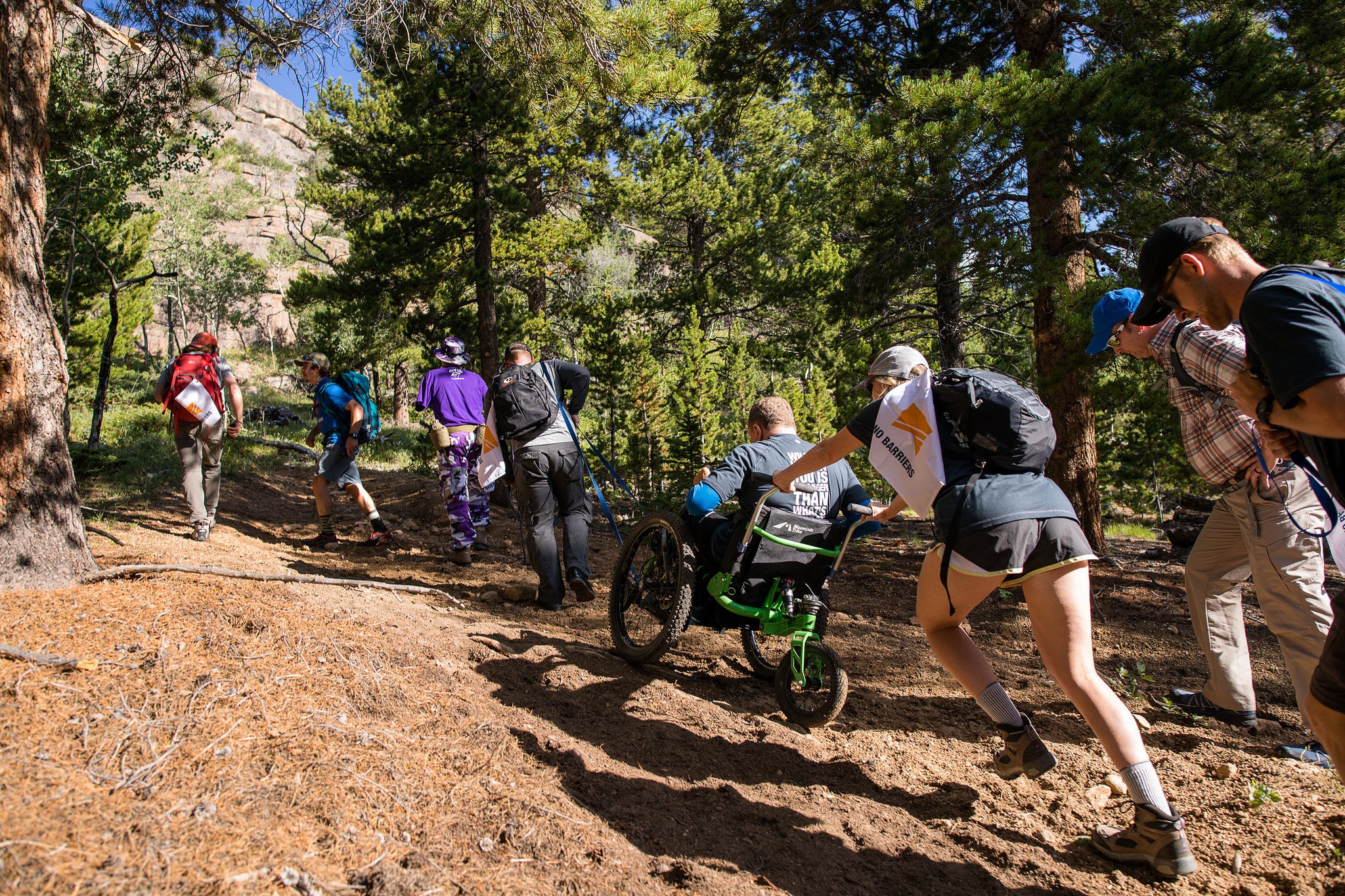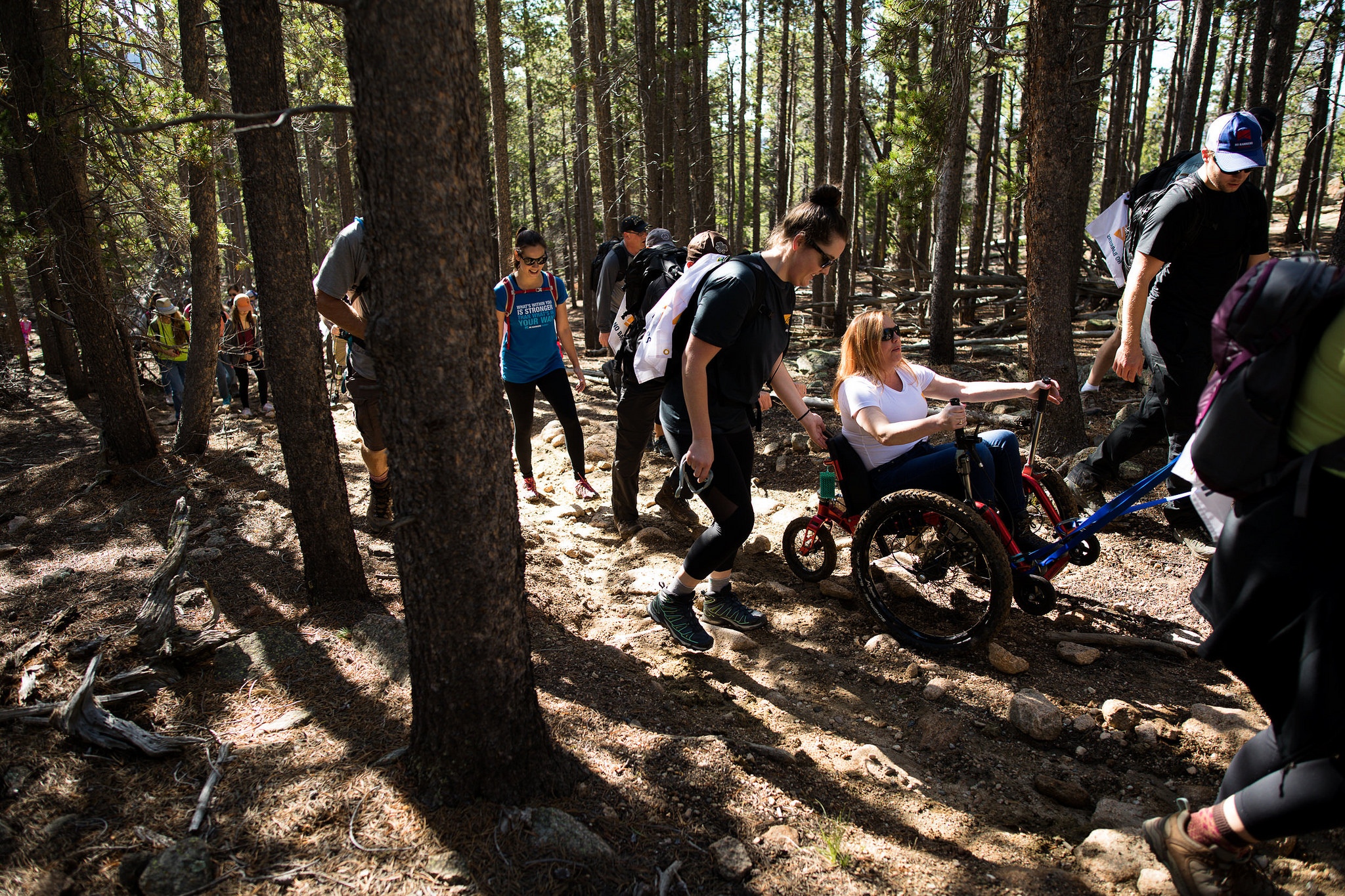 What's your Everest is a community fund raising hike offering support whenever needed from the Erik Weihenmayer's team, the no Barriers team, veterans, professional outdoor rescue teams, and a huge range of participants. The trail is a mix of sand, moss, rocks, and smooth dirt. What's Your Everest is for all abilities and provide the support to help each individual reach 'Their Everest', whatever that may be.  Participants who are blind, hard of hearing, missing a limb, suffering from PTSD, and many more barriers that you may not see take part in this incredible challenge.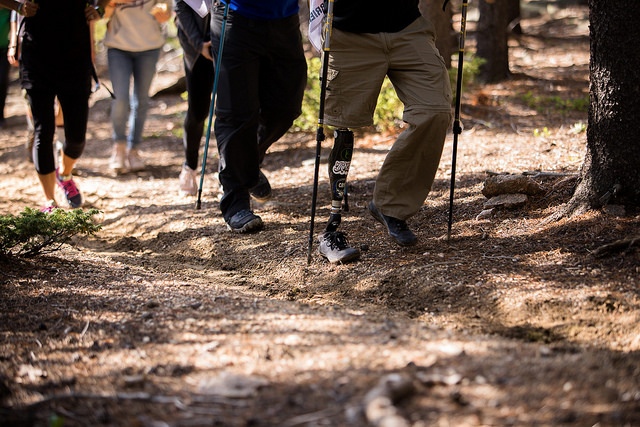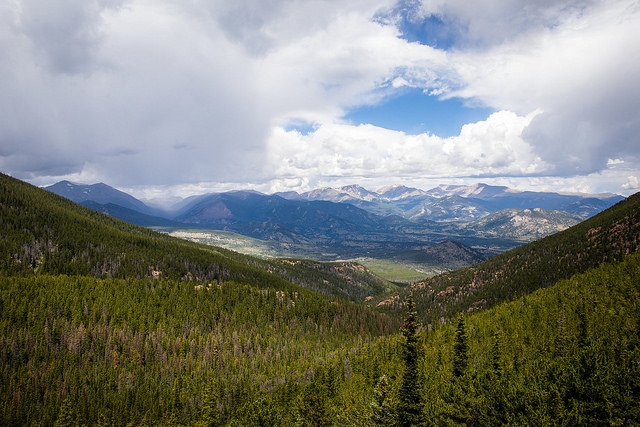 For more information about No Barriers visit their website here.
For more information on Mountain Trike and their all terrain wheelchair products visit the website here.