If you own a Mountain Trike or would like to own one the chances are you are a lover of the great outdoors – this can be anything from trips to the park, out for woodland rambles with friends and family, or even climbing a mountain. 
Other options for getting out and about is to enjoy a good festival or outdoor event – be it a music festival, literacy festival, food festival or the local summer fair – and during the summer months there are an abundance of these for us to enjoy. However, the thought of attending one of these events by those with limited mobility can bring you out in a cold sweat – uneven ground, access to toilet facilities, being able to see the headlining act – not to mention the mud! You end up talking yourself out of going and missing out.  Thankfully, things have moved on and 'most' event organisers now take accessibility and inclusivity very seriously.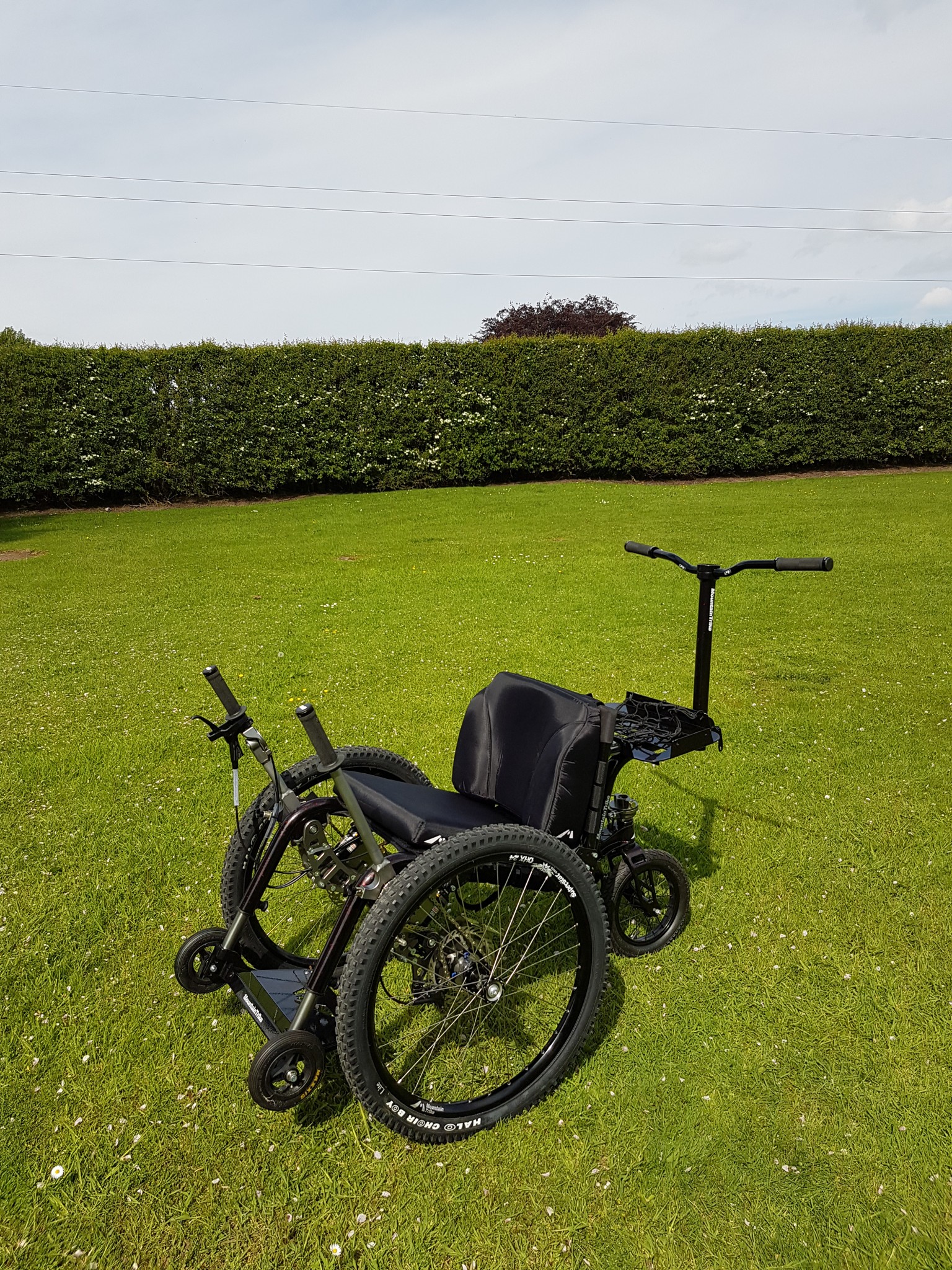 We were contacted by James Coke, a writer and blogger, who had been asked by The Guardian to write an article on festival accessibility and wanted to use one of the biggest festivals as their platform – Glastonbury.  James is a wheelchair user since his mobility has been reduced due to multiple sclerosis. Having been to Glastonbury on many occasions James knew that one of the biggest concerns could be mud!  Thankfully he found us and we were able to loan him one of our Mountain Trike, all terrain wheelchairs for the festival to help tackle the uneven ground and possible mud he may encounter (as it turns out it was one of the driest Glastonbury's!).
The article has been published and highlights the improvements made over the last 10 years for those with disabilities.
Please click the link here to read the full article on The Guardian website.
Obviously there are lots of various mobility aids to assist with movement around festival and events – what you choose to use will depend on your condition.  The Mountain Trike all terrain products are robust and designed to travel over uneven ground and offer a safe and comfortable ride – and the unique lever drive system means your hands stay clean and dry – whatever the weather!!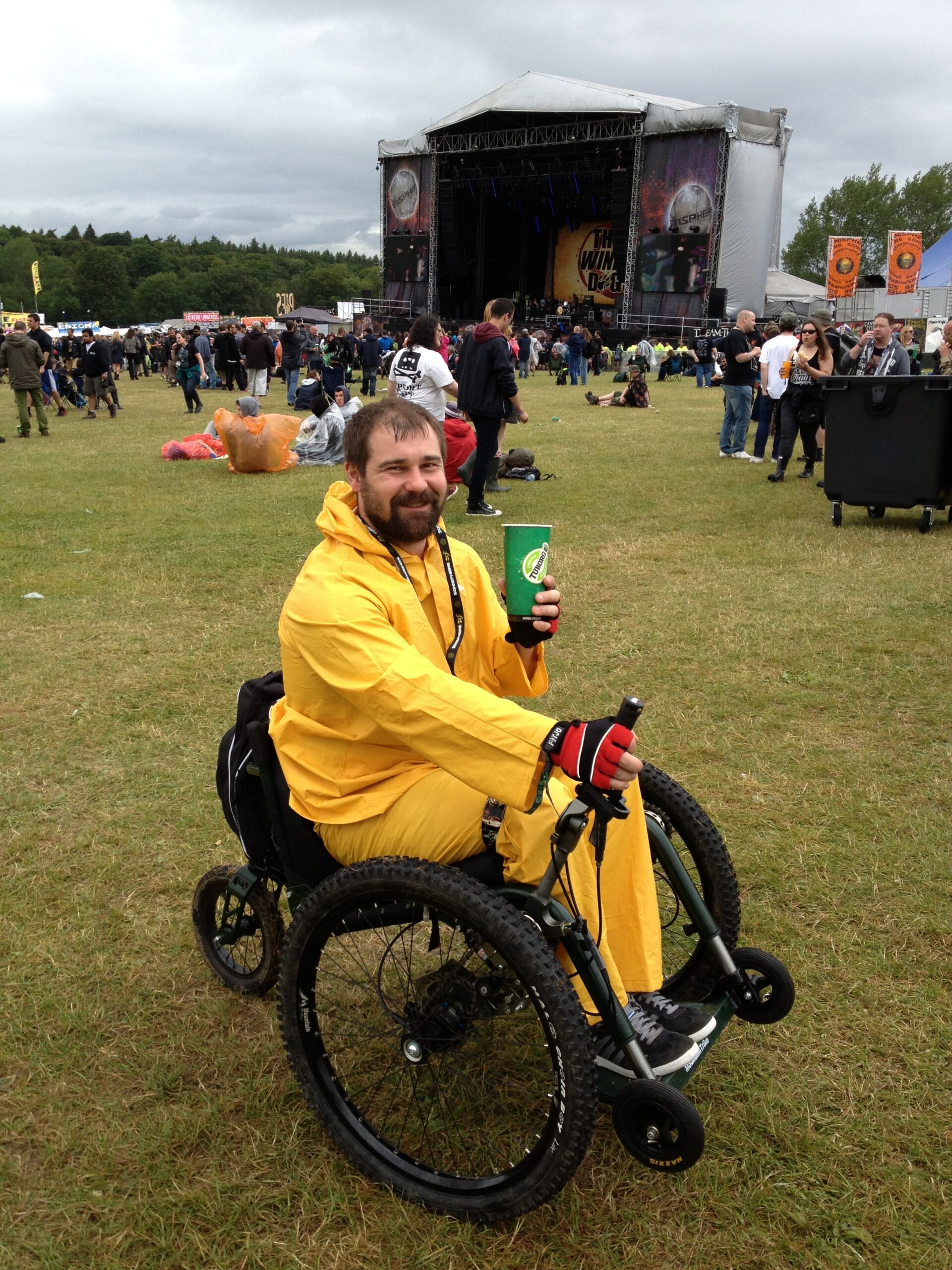 If you are thinking about attending a festival or event and worried about their facilities or access, contact the organiser to find out what provision has been made for those with a disability.