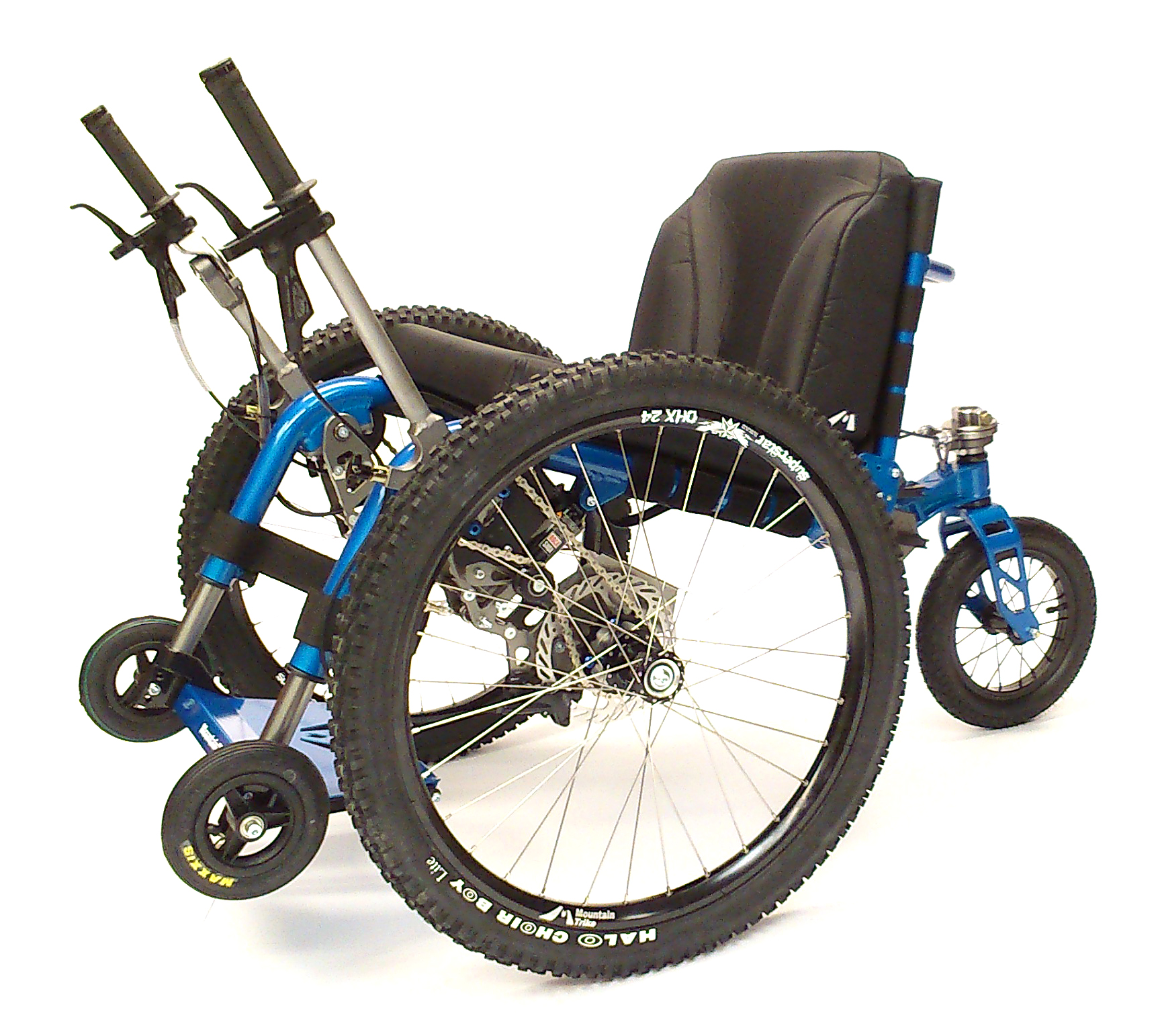 We've been fortunate enough to have had many a review of our Mountain Trike all terrain wheelchair – 5* Product rating from a well know mobility magazine and its even been called the 'Bear Grylls' of the wheelchair world by The Guardian (we rather like that comparison!).
We are often contacted by people wanting to review the Trike on their website or blog and recently Dave Bexfield from ActiveMSers, got in touch.  Dave set up his website with the goal to provide practical information on how to stay active when traveling, playing in the outdoors, exercising, or just plain enjoying life—regardless of having MS.
Dave lives in the US and was able to test the Mountain Trike via our US distributor Spokes 'n Motion.  Dave also reviewed another off-road wheelchair  –  the GRIT Freedom Chair – a US company with a very similar ethos to ours and like our MD (Tim Morgan), the founders have a background in engineering and have a very similar aim to ours which is for people regardless of ability to live an active outdoor life style. 
GRIT's all terrain wheelchair initially started out as an option for developing countries and we've watched GRIT develop over the years, so to have an honest unbiased back to back review was very interesting.  This is not a head to head competition as both chairs are quite different and priced accordingly.  It is a balanced, fair review and highlights the pro's and con's for each product and (thankfully!) the Mountain Trike comes out very well…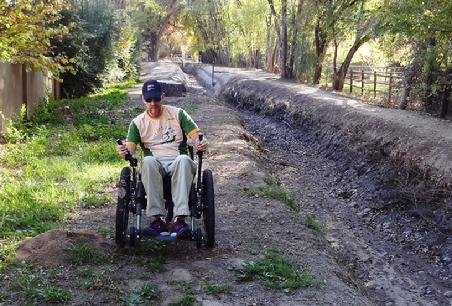 ActiveMSers vigorously tested two manual wheelchairs designed to handle the rigors of exploring the outdoors: the Mountain Trike and the GRIT Freedom Chair. The results of our off-road wheelchair test surprised me on a number of levels, and not just on the hiking trail.
Click the link below to read the full review…
Tested: All terrain manual wheelchairs
Overall I think you'll agree two very good manual off-road wheelchairs offering choice for customers looking for off road wheelchair adventures!