Kingston Lacy in rural Dorset becomes another National Trust site to secure off-road wheelchairs
Kingston Lacy located in the rural Dorset countryside are able to offer those less mobile access to the wonderful 8,500 acres that surround the Italian Palace thanks to the purchase of three off-road wheelchairs – the MT Push.
These unique manual wheelchairs have been designed by a small UK business, the Mountain Trike Company, who produce and manufacture off-road wheelchairs.  The MT Push provides inclusive access to a wide variety of terrain such as uneven pathways, grass, sand, mud and snow.  A push handle located behind the rider is where the steering and braking take place by the riders buddy – a strong yet lightweight chassis can cope with rough terrain and air suspension provides a comfy ride, whilst the hydraulic disc brakes ensure all weather control.  The combination of high-end components offer users a safe and comfortable ride over any terrain.
Kingston Lacy is now the third National Trust site in the UK to offer these off-road wheelchairs for their visitors.  Claire Dixon, Visitor Experience Manager at Kingston Lacy has been instrumental in bringing the MT Push into production and to their sites.  Claire who previously held the same position at Brownsea Island worked with the Mountain Trike Company to fine tune the design requirements for their visitors.  The MT Push have been in use on Brownsea Island for two seasons now and more recently a fleet were added to the Stourhead site in Wiltshire.
Talking about the recent acquisition, Claire Dixon from Kingston Lacy says, 
"I'm delighted that Kingston Lacy will be able to offer the MT Push to visitors who have difficulty with mobility, the estate grounds are beautiful – from the Japanese Garden to the sheltered walks through the woodlands – I want all visitors to have the same experience.  I know how successful and well received the MT Push have been at our other sites, unfortunately I had moved sites before the MT Push were in place at Brownsea Island so I'm very excited to be able to see them in use at Kingston Lacy. The MT Push are the perfect wheelchairs to offer inclusive access around our estate and I know it will enhance our visitors experience  – despite ability.  I'm extremely pleased that we can offer everyone the opportunity to see the delights the site has to offer and I'm looking forward to seeing our fleet of 3 MT Push wheelchairs in use."
Tim Morgan, Managing Director at Mountain Trike says,
 "Claire has been a great ambassador for Mountain Trike – her vision and ethos to offer inclusive access at the National Trust has been fantastic.  We've received such positive feedback from customers who have visited the sites where the MT Push is available so I know that by offering visitors the MT Push at Kingston Lacy it will be of huge benefit to them and their visitors.  It's great news that the MT Push is now available at another National Trust site and I look forward to hearing how they are being used."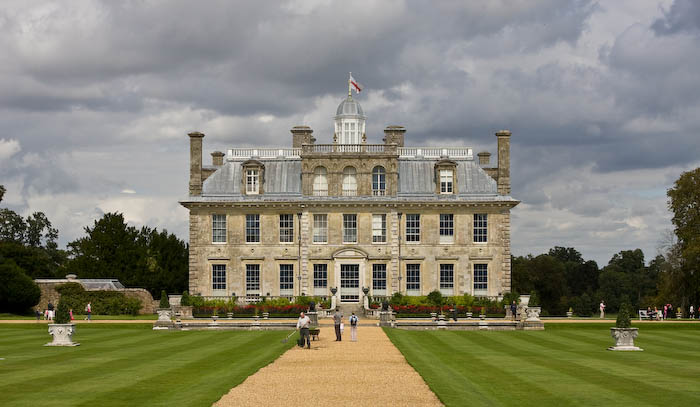 The delightful Kingston Lacy National Trust site based in Dorset
If you'd like to find out further information about the Kingston Lacy National Trust site please visit the website https://www.nationaltrust.org.uk/kingston-lacy.
For further detail about The Mountain Trike Company please visit their website http://www.mountaintrike.com/.