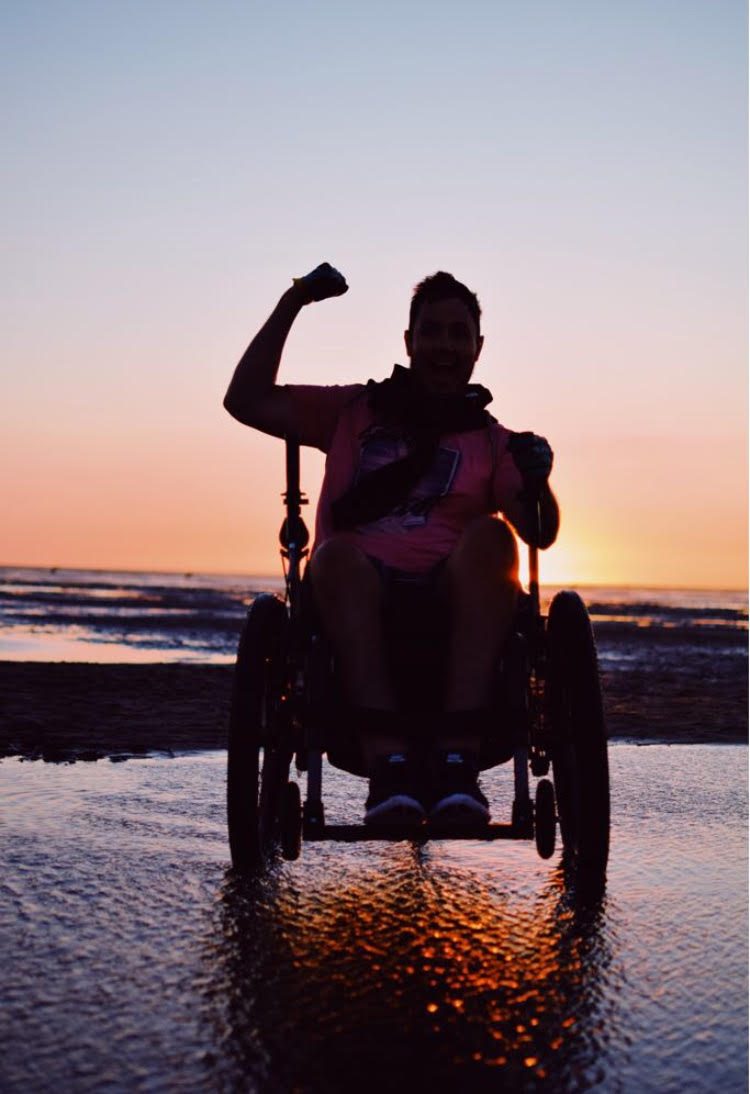 Surrounded by sea, our little island is very spoilt for choice of beautiful beaches around the UK.
If you live in Wales or happen to be visiting Wales at any point, then there are an abundance of beaches, which in our opinion knock spots off some of the very popular beaches in Devon and Cornwall.
Once on the beach the Mountain Trike all-terrain wheelchair is perfect for travel over sand – obviously softer sand can be more difficult, but once on the smoother stuff, off you go!  Please note though that due to the high-end components used on the Mountain Trike we recommend you wash your Trike after a visit to the beach to ensure none of that salt water does any damage!
We've put together a round up of some of the accessible beaches in Wales – click the link below (downloadable PDF) and read on.
Accessible Beaches in Wales, UK
Obviously, beaches aren't just for summer and are beautiful to enjoy any time of the year – infact we like nothing more than a blustery day at the beach in the winter to blow away those cobwebs!
If you've had good accessible beach experiences let us know and we'll share on here too – contact us