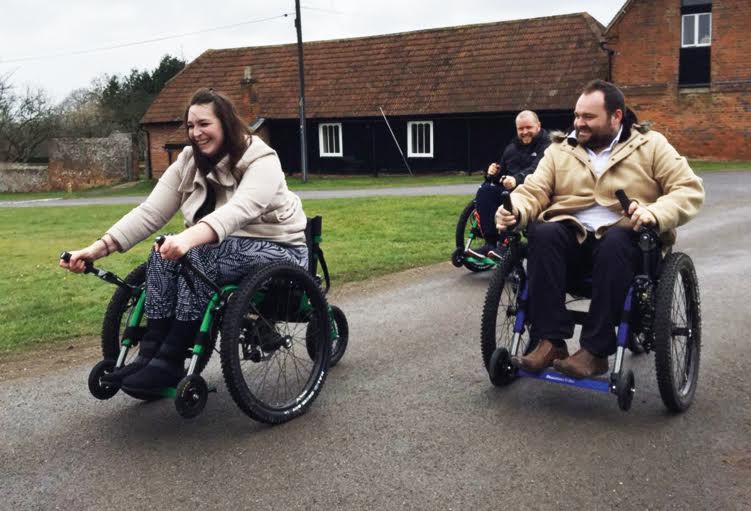 Have you ever heard of the Oxfam Trail Walker?  Yes, No…? Well, I have to admit we hadn't, so when we were contacted to find out if the Mountain Trike would be suitable for someone who currently needs to use a wheelchair to aid them with their mobility, we needed to look into the feasibility.
Let me set the scene – the Oxfam Trail Walker is an endurance challenge to get a team of four 100KM across the South Down Way in under 30 hours!  It's the ultimate physical and mental challenge.  A support crew is a vital part of the team who'll meet the team at checkpoints along the route and provide supplies and encouragement – they'll carry kit and give motivation and morale to help complete the challenge.
I have to say, when finding out more about this event my initial thoughts were – wow, 100km in 30 hours that's really tough!
We were contacted by Andy, one of the team leaders of the two teams who plan to take on the challenge in on 22-24 July 2016, they were looking for a specially adapted wheelchair for Naomi who is currently battling two illnesses; POEMS syndrome and an aggressive form of pelvic cancer.
Naomi Elliott, 36 from Lightwater in Surrey, began to lose the use of her feet, then legs and latterly, her hands in mid-2014.  Following an exhaustive diagnostic period of over 6 months, she was diagnosed with an extremely rare disabling condition called POEMS syndrome, caused by another rare type of cancer that has contributed to her currently requiring a wheelchair.  She has already undertaken radiotherapy and chemotherapy treatments which have been ongoing throughout 2015 and this year has also received a single high dose of chemotherapy which will target the destruction of the tumour.
The treatment will begin a long journey of specialist physiotherapy alongside ongoing rehabilitation treatment to try and return Naomi to full health, beating the cancer and aiming to restore her ability to walk again.
As part of her extraordinary fighting spirit, Naomi and her husband, Mark, had discussed raising money for Oxfam in 2016 when Mark signed up to be part of the Trail Walkers team.  As time has progressed, it was apparent that Naomi's condition meant that she couldn't participate alongside her husband, without the aid of a suitable wheelchair.  The hope is that the team can collectively (as four men and four women in two teams) put an additional challenge in place and an even greater incentive to not let physical deterioration be a barrier to achievement.
Following approval from Oxfam who have confirmed their intention to support the team attempting to complete this challenge using a wheelchair – which will be a first in its 23 year history, Naomi was able to test ride the Mountain Trike at our Reading Experience Centre – the Outdoor Academy.   And we have confirmed our support by offering Naomi a Mountain Trike which we hope will help her complete this incredible challenge she is preparing for.
As a result the teams are aiming to support Naomi by providing the physical input needed where she can't push herself and allow her to contribute whatever she can to reach the finish line in Brighton alongside the other Trail Walkers of 2016.  It is her aim to stand and walk the steps needed to cross the finishing line, making her the first person to complete the challenge in its 23 year history as a team member in a wheelchair.
For more information about team TrailTriker 2016 please visit the website where you can find detail about the challenge, the team as well as more information about POEMS syndrome, read about Naomi's incredible journey so far and also an option to donate to the fund-raising efforts by the team.
Good luck to the team on this incredible challenge they've set themselves and best wishes to Naomi with her treatment and rehabilitation.
We love what we do – and what makes it special is when we hear so many heart-warming stories from you, each one is different and each one is special in their own way.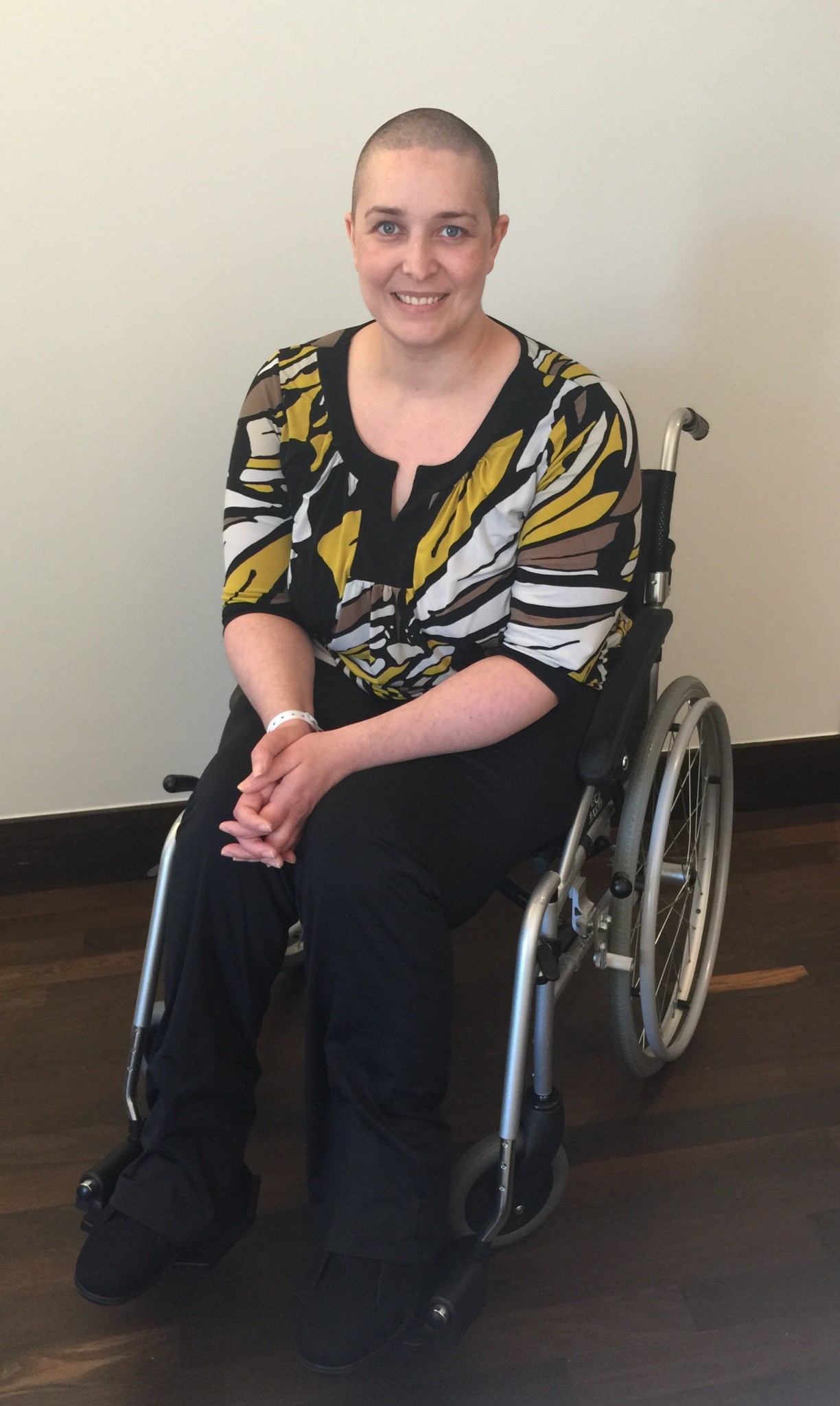 Unfortunately, since writing and posting this blog the Trail Triker team have been out on parts of the route and have since discovered that parts of it aren't accessible in a wheelchair (not even the Mountain Trike!) due to the severity of some of the hills and the time restraints of the challenge they have come to the conclusion that it just won't be possible.  The team are obviously hugely disappointed and Naomi is very upset that she can't join her team members on this challenge.  The Trail Triker team will push on with the challenge and continue to raise money for Oxfam and awareness of Naomi's condition.  In the meantime Naomi is still determined to find something as challenging to take part in and is now on a mission to find that challenge  – watch this space folks!