Aaron Phipps completed the challenges he set himself for 2016 – see UK Paralympian's greatest challenge to find out what those were.
His ultimate challenge was to try and make it to the summit of Mt Kilimanjaro – the world's highest free standing mountain at 5,895m with the help of his all terrain wheelchair – a Mountain Trike.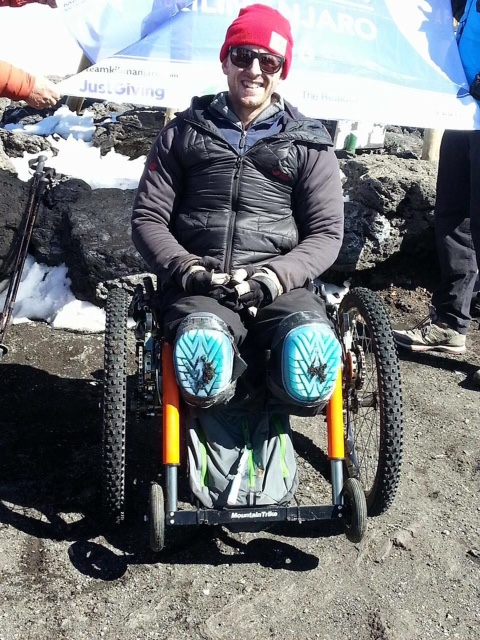 On 21st May 2016 he achieved this – making him one of the few wheelchair users to do this – and (he thinks) the first unassisted disability climb ever.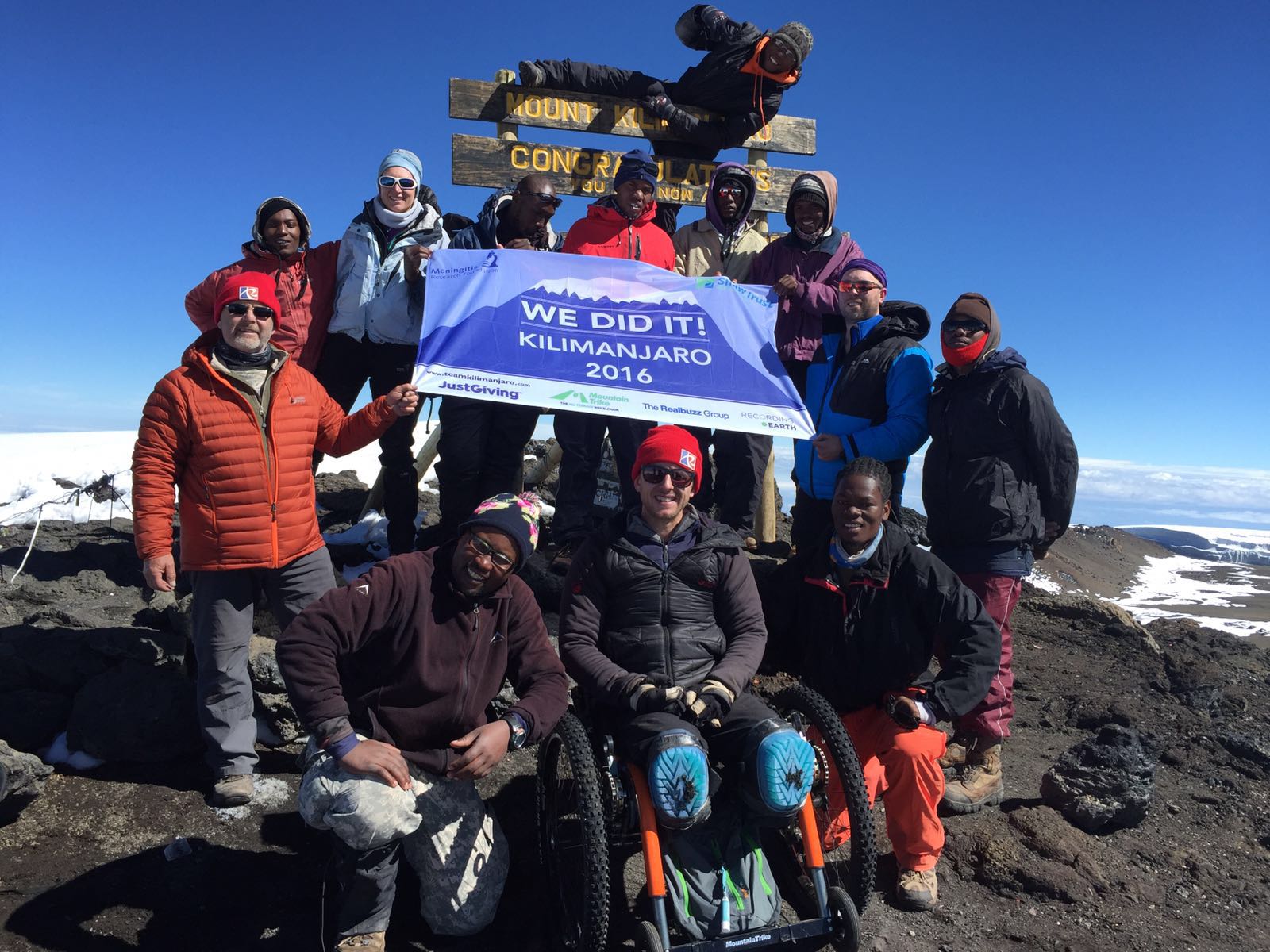 It was no easy accomplishment.
Speaking after the challenge, Aaron says,
"We did it. The chair held up. Unfortunately as we got higher up the mountain I was able to use it less and less. 
The head guide was concerned as 4/5 hour normal hike was taking 9+ hours and said I was going to have to be helped. 
I refused and resorted to climbing up on my hands and knees. I managed the entire ascent on my own without any assistance. I was so shattered on summit night I was crying as I was moving along. We set off at 12 midnight and reached the summit at around 10:30am. I was really emotional it was an amazing achievement.
I feel incredibly proud especially as I managed it all by myself – I would just like to say thank you to everyone who has supported me, I definitely wouldn't have made it without your help."
Here are some newspaper links to his story:
Clipping from the Telegraph: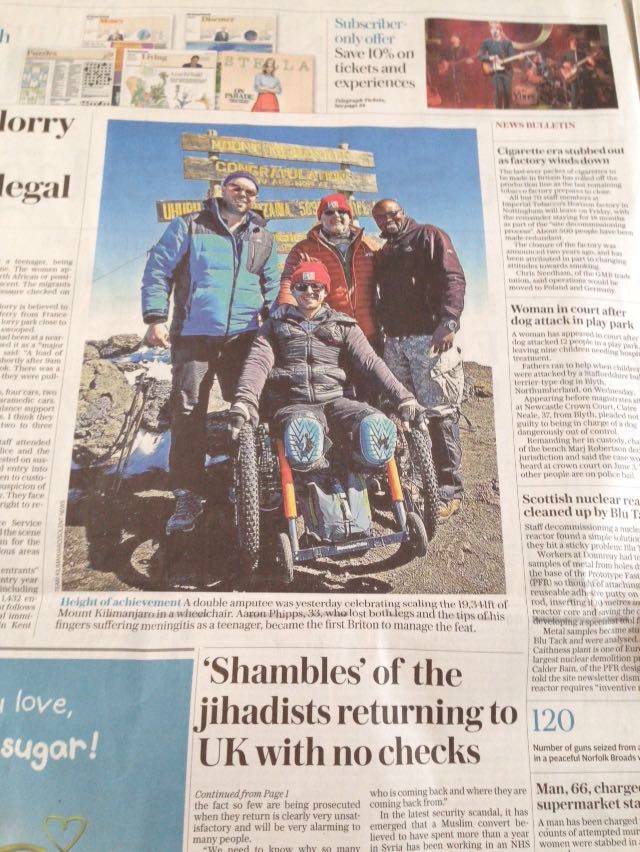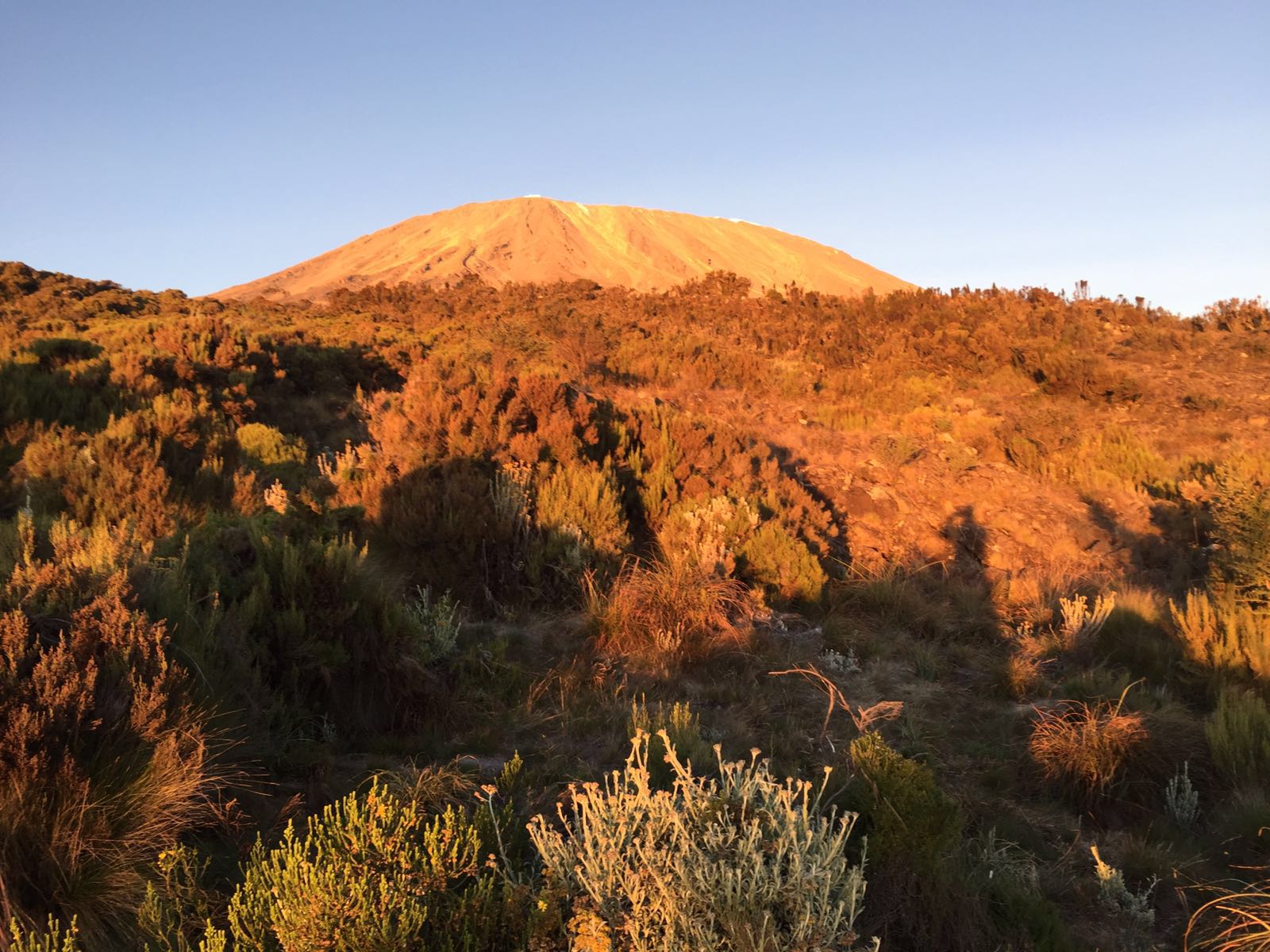 Aaron's challenges have all been driven by his determination to raise awareness and funds for two very worthy causes close to his heart the Meningitis Research Foundation and the Shaw Trust.  Donations of which can still be made via his just giving page here.