The last time I was featured on the Mountain Trike blog I was showing my Trixie bike attachment to walk Jupes (my dog). This was around June/July 2015 and I had injured my shoulder and been told it would take a year to heal. Today, April 17th I have just done my first 10k ever and I have done it in my Mountain Trike.
It has been a fabulous day as I did it all on my own and in 1:33:14 which I am so proud of.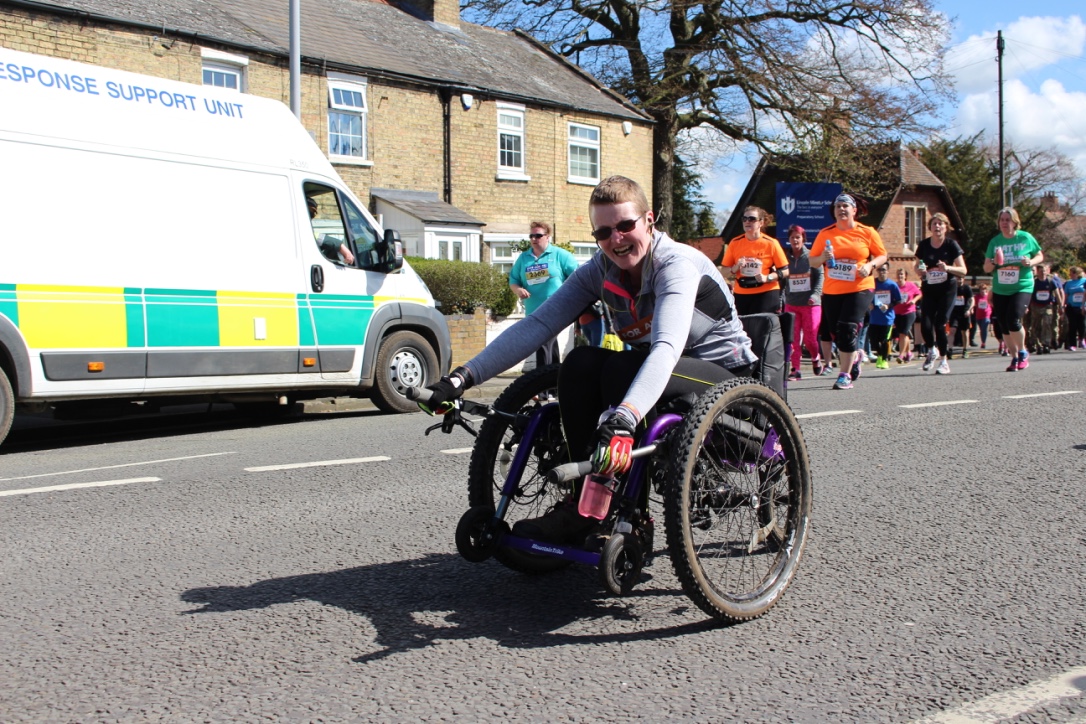 Previously I have done an 18 mile Fright Hike in the trike – we were the first ever wheelchair team for Support Dogs. In September I am going up Snowdon with a team again for Support Dogs in my Trike.
The 10k though stands out as it was me on my own and I  did it from start to finish without help and in a time close to what I wanted.
I love my Trike – it has transformed my life. I try to do a minimum of 3.5 miles a day off road with it and every time I do an event I just want to do the next. It is really nice having had to retire following assault as a Met Police Officer to finally be doing things like this that I never had time to do as a copper. The Mountain Trike is an amazing machine and I would be lost without it
It was a fab time and only physical impact is grasp on left hand a bit sluggish – one cup and a glass down; and a have irritated my elbow which is unfortunately my drinking arm so hoping that will pass shortly as have earned a decent glass of something – as long as I don't drop it!
Thank you xx
Yours
Amanda