Photo caption: Aaron test riding a Mountain Trike
News Summary:  Aaron Phipps, who after contracting meningitis which had a major impact on his life, is no stranger to challenges – he has represented Team GB in the London 2012 Paralympics wheelchair rugby squad and is now facing his biggest challenge yet, as he plans to complete the London Marathon this month and summit Mount Kilimanjaro in May.
For further information contact: Jayne Fishwick, jayne@mountaintrike.co.uk or 07969 097152
Full Story:
UK Paralympian's greatest challenge
Aaron Phipps has been a long term supporter of both Meningitis Research Foundation (MRF) and Shaw Trust after contracting meningitis in 1999. As a result of the disease Aaron needed both legs amputating below the knee as well as the tips of his fingers.
His determination has seen him compete in wheelchair races and representing Team GB at the London 2012 Paralympic Games as part of the wheelchair rugby squad.
In 2016 Aaron will be taking on one of his biggest challenges yet, in March he completed the Adidas Silverstone Half Marathon, in April he is taking part in the Virgin London Marathon and to complete the hat-trick in May he will climb Mount Kilimanjaro, the world's highest free standing mountain at 5,895m.
Aaron who works for Roma Sport on their innovation and development within its sports and active wheelchair portfolio, is also an Athlete Mentor for Sky Academy and a Motivational Speaker, is somehow finding the time in his busy schedule to train for these forthcoming challenges.
The father of two from Southampton will undertake the challenges to raise funds for the MRF and the Shaw Trust, which helps disabled people find work.
Talking about his forthcoming challenges, Aaron says, "I often get invited to schools and organisations to give inspirational talks about my sporting achievements.  I see and hear about so many people fund raising for meningitis as it can have such a life changing impact on people's lives.  Raising awareness of the disease and the available vaccines could stop other children suffering like I did – so I'm hoping I can help make a difference. I'm very proud that my challenge will help Meningitis Research Foundation fund research into combating this terrible disease."
He recalled feeling unwell on his first day back at school in 1999 after the Christmas holidays, and going to bed with a fever. He awoke the next day and collapsed on the stair-landing. His mother spotted a rash on his chest and did the "glass test" to check for meningitis.
"An hour later I was on a life-support machine," he said.
Aaron is using the marathon challenges as part of his training plan for which he uses his specialist sport wheelchairs.  He will be attempting the Mt Kilimanjaro climb in a Mountain Trike an off-road wheelchair, which MRF helped fund.  The all-terrain wheelchair has been designed using high-end specification mountain bike components and a lever drive system helps propel the chair, allowing the user's hands to stay clean and dry – it is robust, yet lightweight enough to tackle the terrain of Mt Kilimanjaro.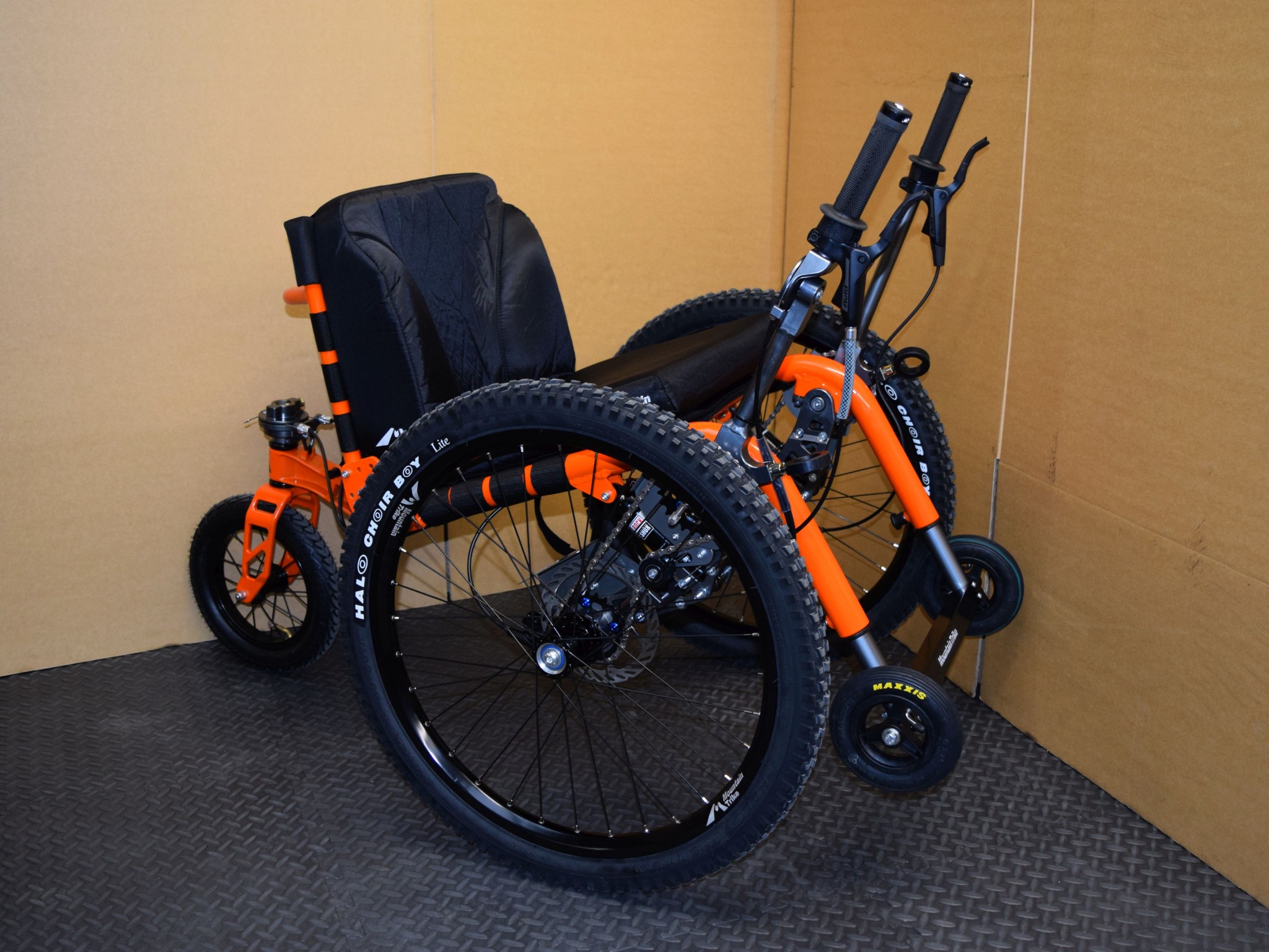 Photo Caption: Aaron's customised Mountain Trike
Aaron will be attempting the Rongai route up the mountain – this offers the best terrain as well as suitable altitude acclimatisation to give him the best chance of success.  It's usually a 4-day trek to the final base camp and at midnight the final summit ascent takes place reaching Uhuru peak on the morning of day 5.  From then it's a further day of decent.  Aaron is hoping to complete the climb at a similar pace.
The plan is to have a small team of 4-5 people to climb with Aaron and they also plan on filming the whole trek. Aaron will be spending a week in the Alps doing some altitude training and will meet his support team on the 13th May in Amsterdam before flying onto Kilimanjaro airport.  They plan on doing a short trek through the local rain-forest to shake off any stiffness before the main trek begins.  They will return  to London on the 22nd May.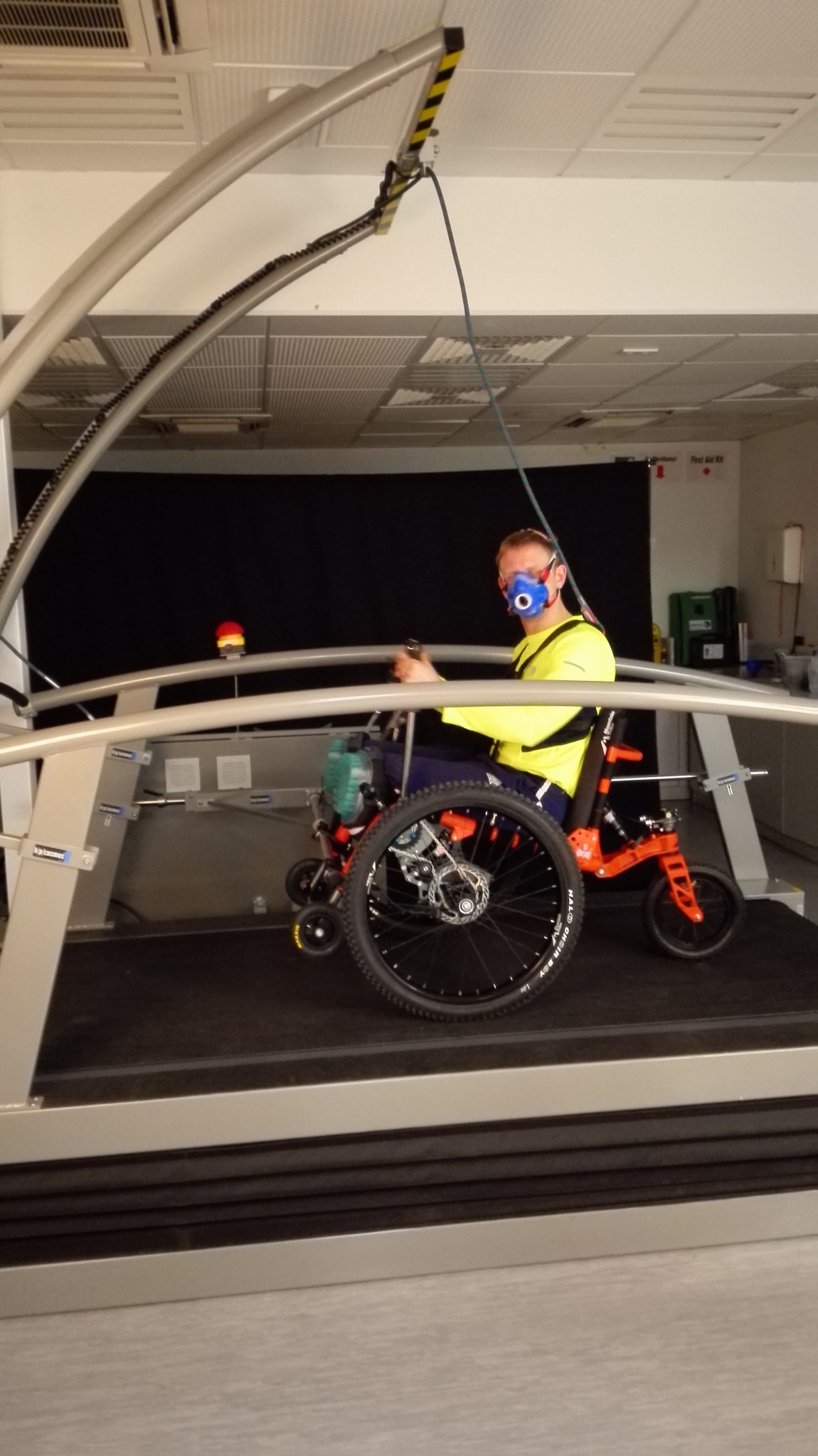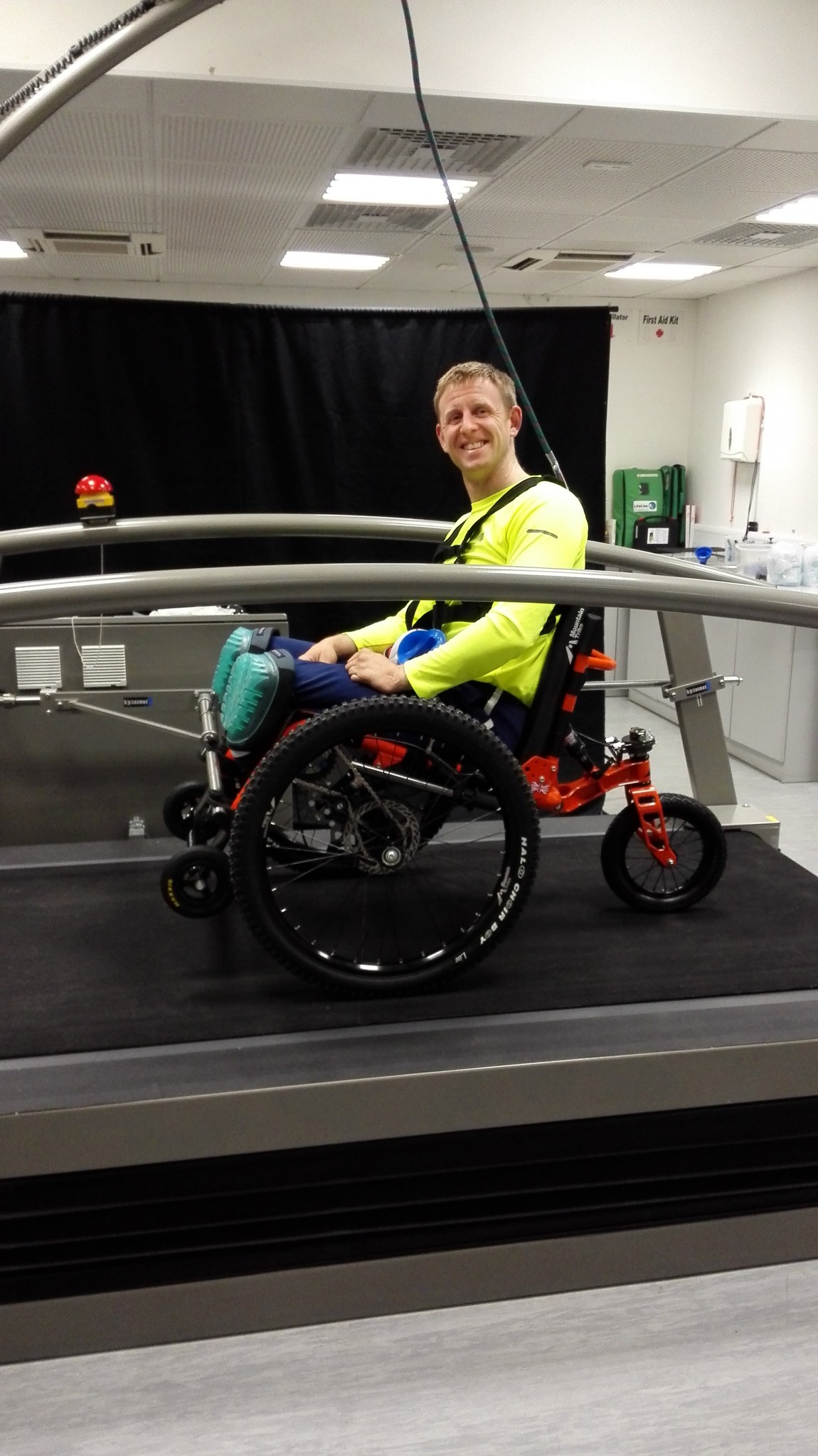 Aaron getting some serious training in with his Mountain Trike
Before all that though there is just the 26.2 miles to complete on 24th April in London!
For those interested in finding out more, or sponsoring Aaron, you can visit his Just Giving Page via the link:  https://www.justgiving.com/AaronPhippsKili/
For more information about the Meningitis Research Foundation:
Web: www.meningitis.org
Email: Adrian Robson Adrianr@meningitis.org
T: 0333 405 6249
For more information on the Mountain Trike wheelchair range:
Web: http://www.mountaintrike.com
Email: info@mountaintrike.co.uk
Ends-