A young woman from Northolt, London, will be the first female wheelchair-user in the UK to participate in the Mud Runner Classic, and only the second manual wheelchair user to participate.
Sita Patel, 34, who was born with spina bifida and hydrocephalus, will be taking part in the Mud Runner event at Eastnor Castle, Herefordshire on 18th October 2015, to raise funds and awareness for the national charity Shine.
Sita, who works for the NHS and who's nickname is 'Rims', decided to take on the challenge after seeing a youtube video of another wheelchair user doing a mud run with six friends.
So she recruited a team of friends to join her, and hired an all-terrain wheelchair from Mountain Trike, in what will prove an exceptionally difficult event for all participants. The team will cover seven miles over muddy terrain, on what used to be a Land Rover test site. The Mountain Trike is a robust manual wheelchair designed to tackle terrains from mud, sand, snow and even mountains. The unique lever drive and steering system means the riders hands stay clean and dry.
Mud runs are designed to be difficult for non-disabled people and Sita risks getting stuck in the mud and may need to be lifted from the chair while it is freed. The Mountain Trike has been used to complete a Tough Mudder course, a similar style event, which bodes well for Sita and her team.
Trike owner, Rick Rogers rising to the Tough Mudder challenge back in 2011.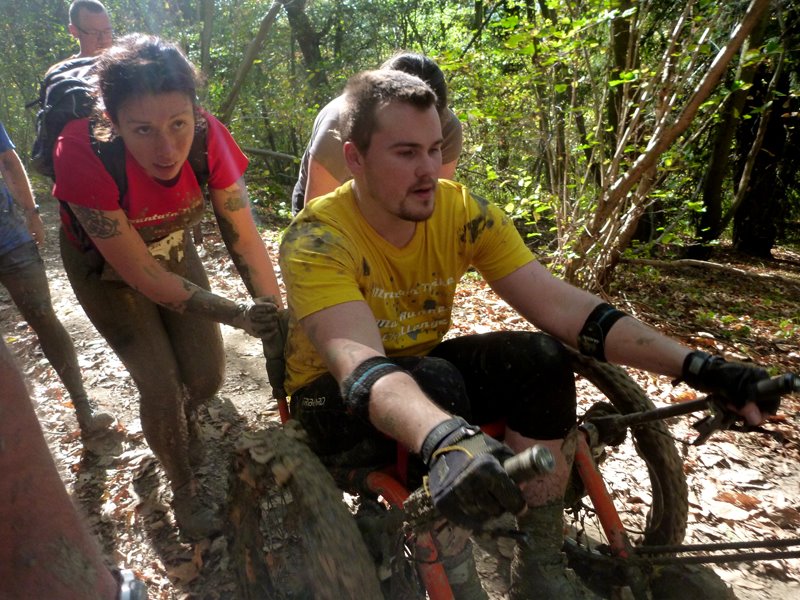 Sita's co-mud runners are: Joanne Pelle, 45, and Denise Hart, 48, from London; Vanessa Hobday, 44, Lakshmi Samarakoon, 47, and Candice Bryan, 34, from Harrow, London; and Ben Hawkes, 45, from Shrewsbury.
A regular gym goes, Sita loves taking on new challenges.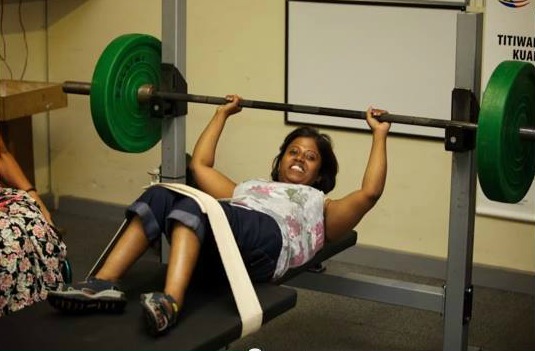 In the past, she has done a skydive, and a 26-mile trek through London for Shine, the charity that supports people with spina bifida and hydrocephalus, complex and life-threatening conditions that affect mobility, coordination, communication and development.
Sita says: "I want to give back to Shine, and help other people with spina bifida and hydrocephalus to get the same support and opportunities as me. I'm looking forward to the challenge and the Mountain Trike certainly looks like the perfect bit of off-road kit to help me get round!"
The team have set an ambitious target of £1,000 for the charity.
To donate, follow the link here.