It's been an exciting month at Active Hands as we have moved from our small office in the corner of Unit 4 to taking on the whole unit!
Here is our old office – as you can see it was getting a bit cramped with all the products that we now stock for you. And when all the staff were in we had to use the dispatch tables as desks!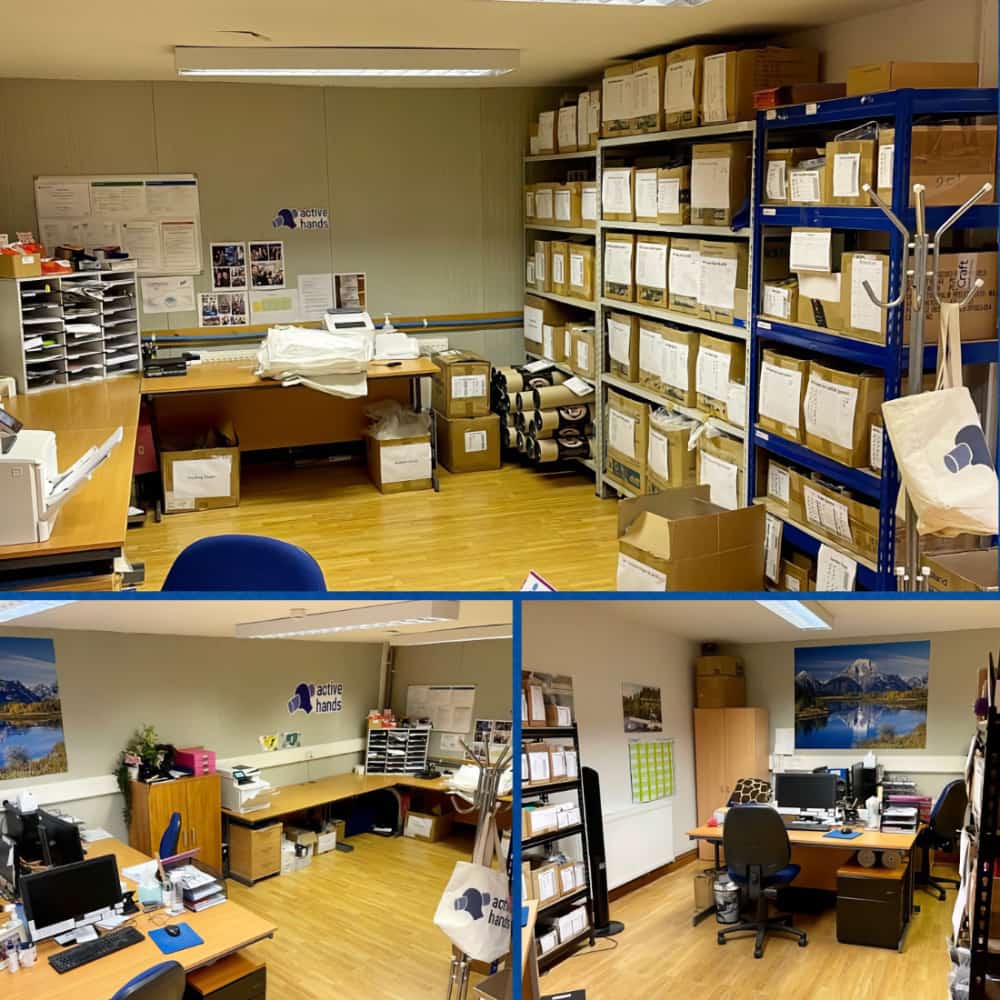 Moving week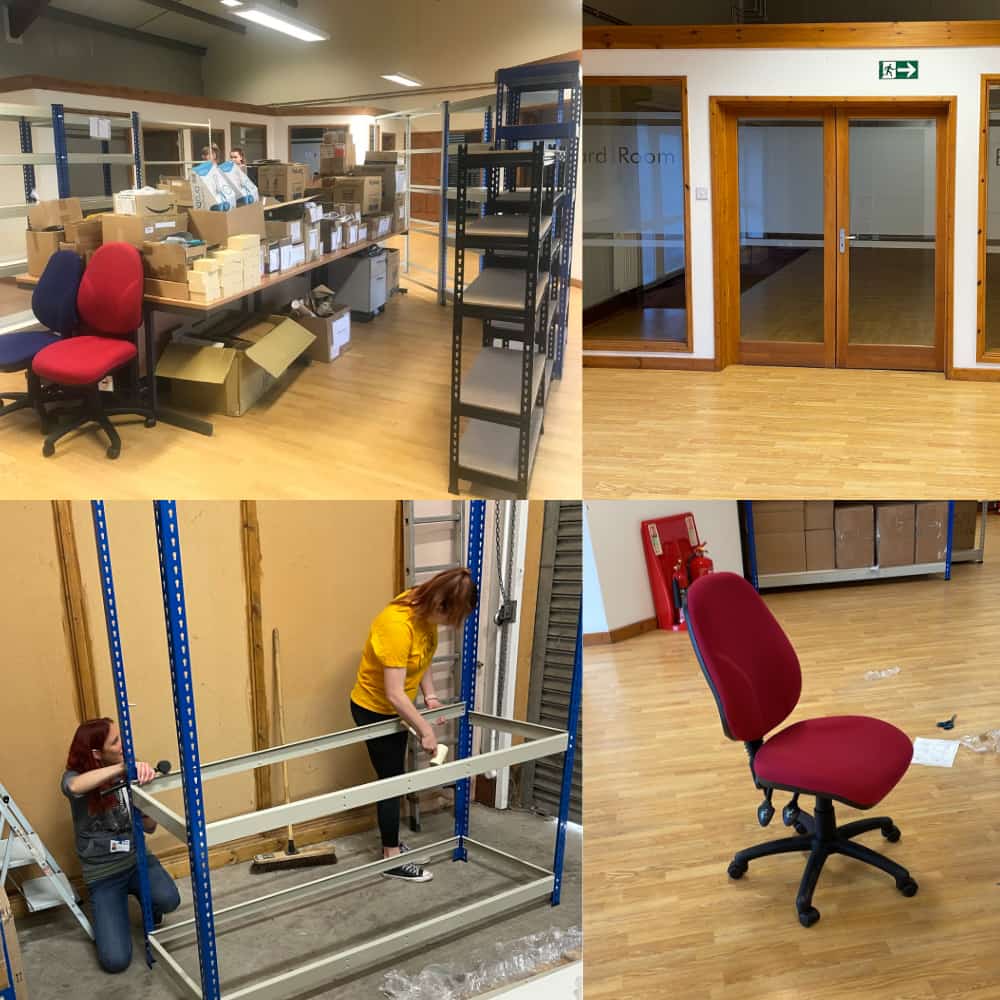 Moving week was a busy week! We had new furniture delivered, new chairs to assemble and new racking units to build. We had to take all of the boxes off the shelves and then put them back on in their new location. Good job Jo W had a plan of where everything needed to go!
We were very excited to be able to have more space to expand into. We have gone from one room and half a storage area to this:
Storage Area for Stocks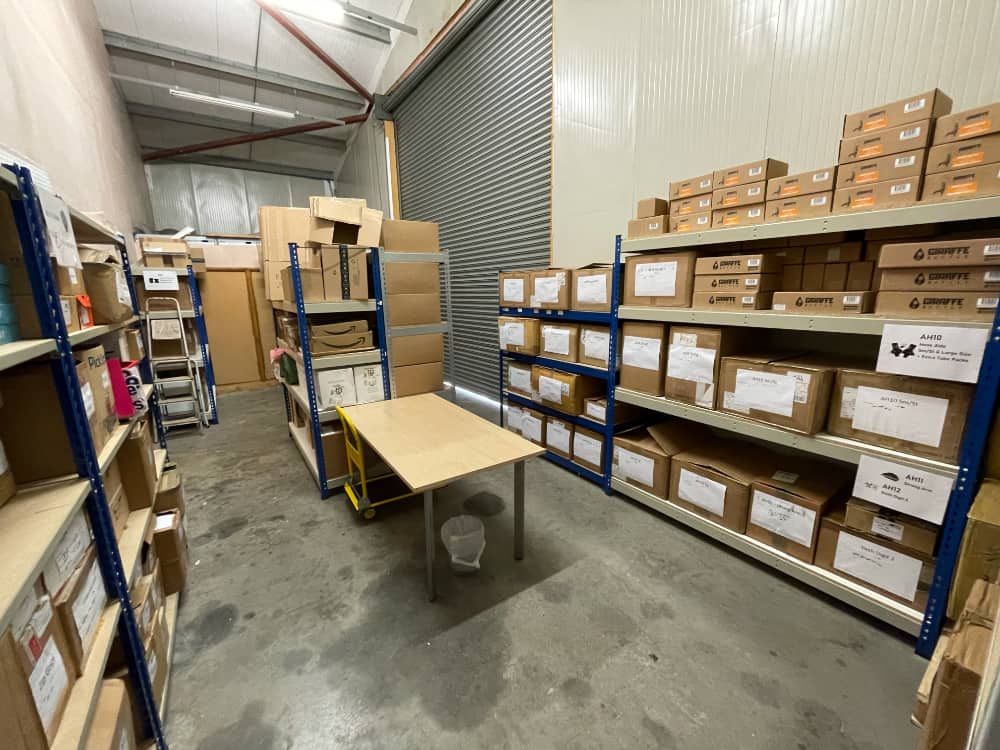 Plenty of space to keep our large orders of products from our gripping aids to products that we source from other companies. We also have storage for our boxes (we like to recycle where we can) and packaging materials.
Larger Office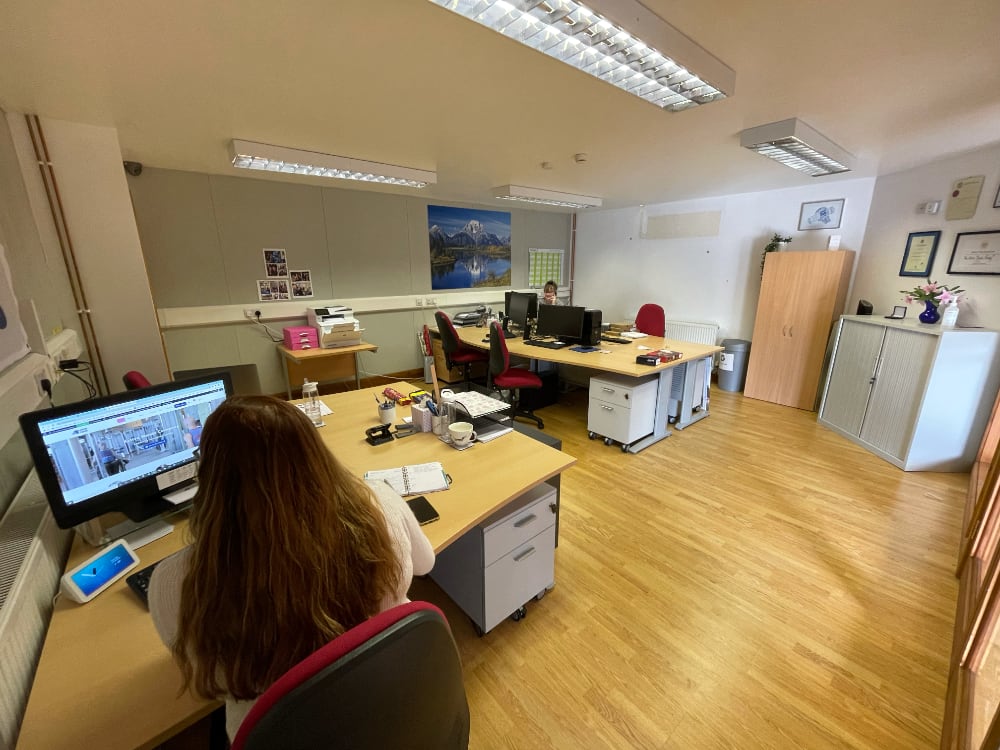 We now have 6 desks in our new office with space for everyone. We have settled in quickly and everyone already feels at home.
Meeting Room
We now have a small meeting room where we can go if we want some peace and quiet or to have meetings. I'm trying to get it called the 'marketing meeting room' but it's not catching on!
So far the marketing team have used it for meetings and for creating some Christmas marketing materials – you might have spotted some Christmas themed product pictures on our social media channels.
Dispatch Area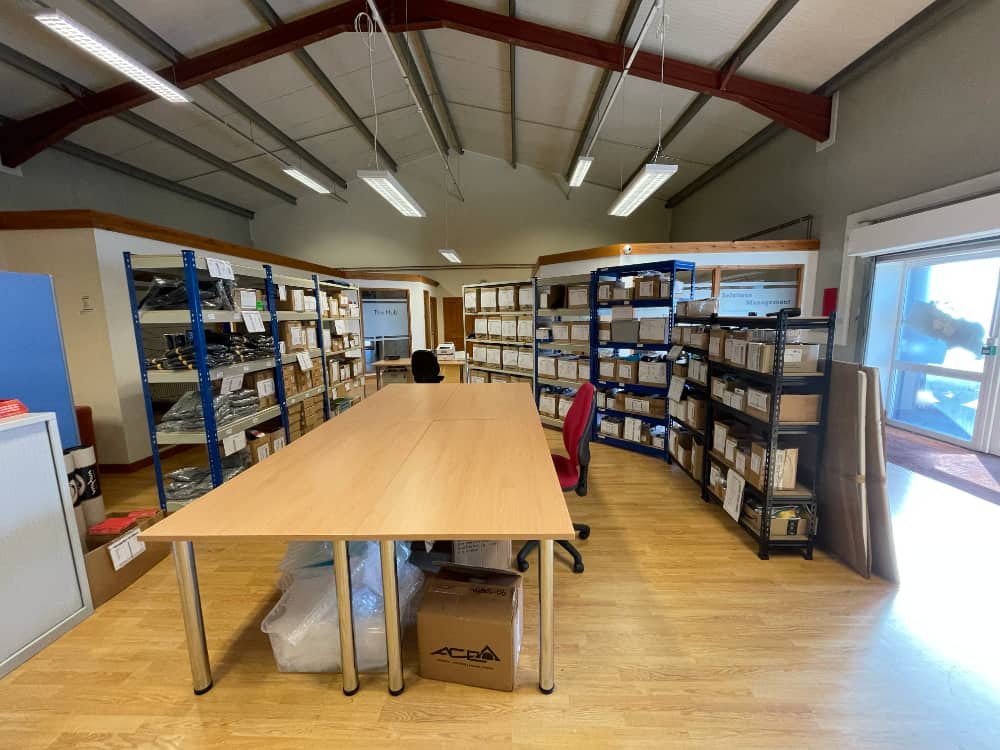 One of our most exciting changes has been having a designated dispatch area with plenty of space for picking and packing your orders. We have room on the shelving units to have all of the products to hand and loads of table space for putting orders together.
Communal Areas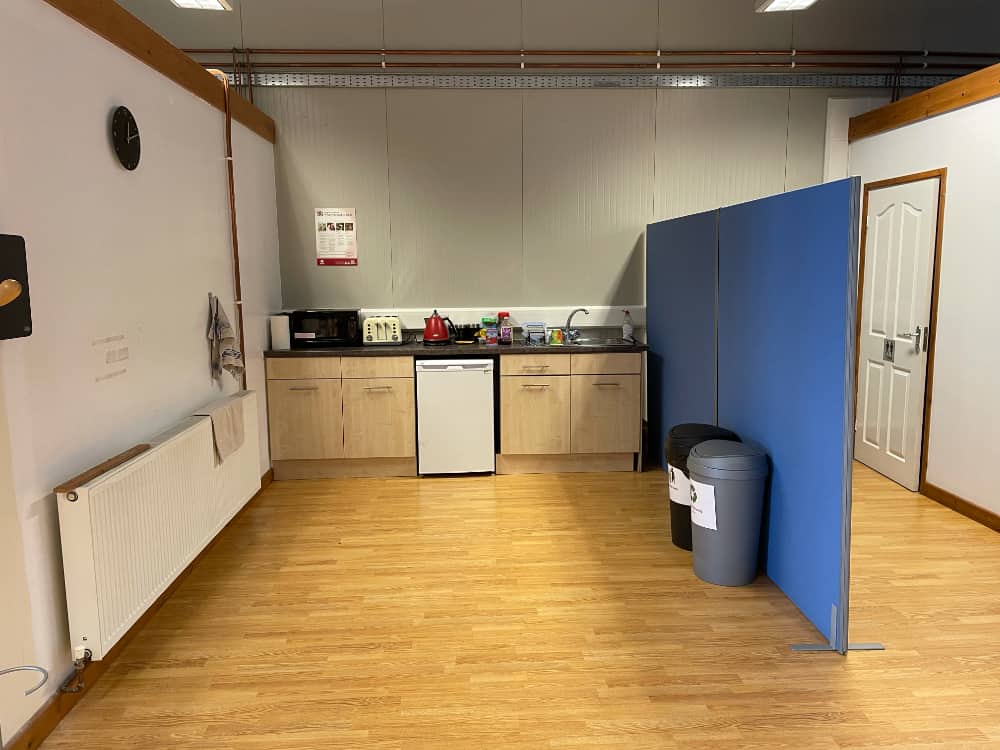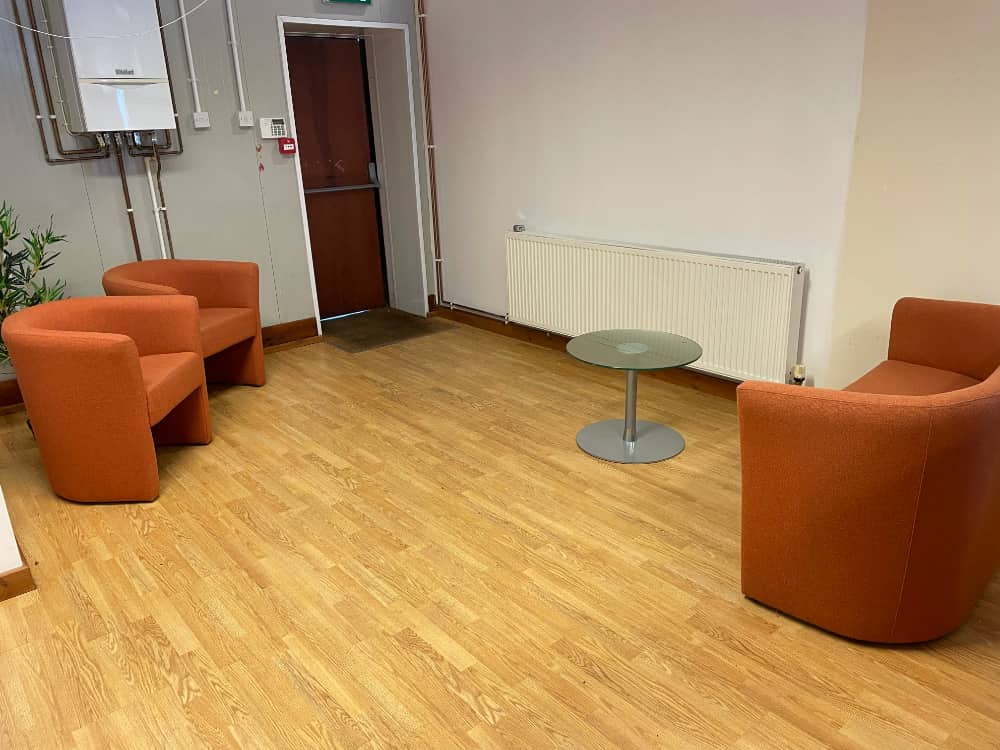 The kitchen contains everything we need for making teas and coffee. And maybe even the odd celebratory lunch? The chill-out zone has comfy chairs and a coffee table.
New Neighbours
We have so much space that we have sublet some of our office space to two other companies. The Hub (where we were before) is going to be occupied by TechWizard from Nov 1st. And the Directors Office is housing Karl Badrick, an Associate Partner of St. James's Place Wealth Management.
And There is Still Space Left for…
… upcoming plans! We have some ideas how we can use the rest of the space but we'll let you know more on that later!
The post New Office for Active Hands appeared first on The Active Hands Company.