For those of you who keep up to date with our news and Discover page, you'll be familiar with our customer, Steve Hughes, who gets out and about with his eTrike most days. 
Steve had a Mountain Trike lever drive all terrain wheelchair for many years and we have regular contact with Steve about his daily travels. When Tim was looking into the product development of the eTrike – our electric power assist all terrain wheelchair, he knew Steve would be the perfect candidate to help carry out the long term durability testing of a pre-production eTrike prototype. Steve gave excellent and constructive feedback prior to the launch of the eTrike in 2019 and has continued using the same eTrike daily to give us more test data.
You can read all about Steve and his eTrike testing journey, here.
In June 2021, 2 years since Steve first started to test ride the eTrike Steve sent us a message to say he had just clocked up 1,000 miles!!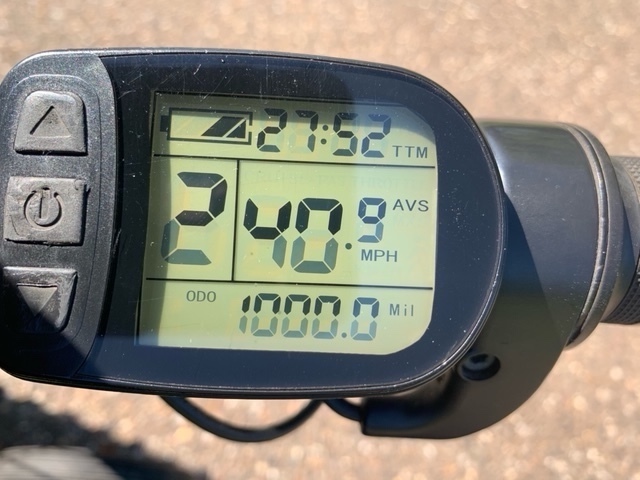 Steve sent us a message, to say,
"I have just had a lovely day out at Clumber Park, Nottingham and while out the eTrike has clock the 1000miles – it's still running like the day you fitted the kit."
Steve is going to give his eTrike a full service and will feedback any specific parts that may have worn to help us with future developments.
How fantastic though, that after 1000 miles of use, all year round, in all weathers and on all terrains – some pretty challenging, that it is still running and performing like it did from day 1!
For more information about our eTrike, head to the product page.