Back in 2011, Martyn and Srin, who both have spinal muscular atrophy, started online lifestyle magazine Disability Horizons after the trip of a lifetime to California. 
Having grown to a community of thousands of disabled people and reaching many more in addition, we always have and always will exist to help disabled people live the life they choose.
We just turned 10 years old, and we're incredibly proud of where are now, but we know there is so much more we can do.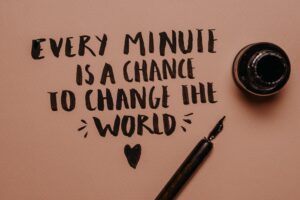 We want to continue to inform, entertain, advise, educate and inspire people. We want to continue to show the world that disability or chronic illness shouldn't stop someone from living their life – they might just do it a little differently.
We're all human and we're all capable in our own ways. We should all be able to live equally. We should all be able to love, pursue our dream careers, socialise as we wish and travel where we want to.
We also want to carry on changing perceptions in society. Through busting misconceptions and portraying disabled people as human beings, we help to break down barriers and stigmas every day, and this helps to create change on a wider scale for all disabled people.
What we want for disabled people in the next 10 years
To celebrate our milestone, we asked our team – who are all disabled themselves, have a health condition or a very close connection to disability – and our community to list 10 things they want for disabled people in the next 10 years and beyond.
1. Access everywhere and better information about accessibility
We would love to see a time when disabled people no longer have to call up places to check the accessibility, or be faced with an inaccessible building when we have been told it is 'accessible'.
Even better, imagine being able to spontaneously visit somewhere, anywhere, and get in with no worries!
2. Disability representation in all fields
Not only do we want more disabled people in employment, but we also want to have more disability representation in all industries.
This includes everything – the arts, hospitality, journalism, housing, teaching, science, medicine, law and politics.
3. No more judgement, prejudice or disability hate crime
We would like to eventually see the removal of judgements towards disabled people, those with health conditions and their families before someone knows their story.
Sadly, many disabled people have experienced people's prejudices, but for some, this has been much darker in the form of disability hate crime.
We hope that in the future people who commit this horrible act will actually be brought to justice. Even better though, we'd all love to see hate crime eradicated altogether.
You can read our article on how disability hate crime has risen and discover people's personal experiences of the crime.
4. More quality and flexibility with social care support
Many disabled people rely on PAs and carers to support them with everyday tasks. However, we have often seen people limited in the amount of care they can get, or have had to deal with inadequate or unsafe carers.
More needs to be done to make sure PAs and carers have the proper qualifications and training. They need to understand that caring for a working-age adult is completely different to an elderly client.
5. Accessible and affordable technology, mobility aids and products
We know how much of a positive impact a disability-specific product can have on someone's life having seen this first-hand through our Disability Horizons Shop.
But we need more innovation, more variety and more designs that are perfectly suited to different types of needs, ensuring that no one is left out and everyone can live easier.
More than that, all products and technology should be made accessible, regardless who they are for. If all products are made with accessibility in mind, then they benefit everyone.
This, in turn, helps to make products more affordable as they're produced on a wider scale and are no longer niche and expensive.
Take a look at our article on improving access to assistive technology for everyone through a project spearheaded by the World Health Organisation.
6. Housing all accessible from the get-go 
Finding accessible housing or making your current home accessible following injury, illness or old age is always challenging.
However, there is a simple solution to resolve these issues – make houses accessible from the get-go. As with products, if everything is made accessible from the start, it will benefit everyone.
If you're in the process of looking for a new home, download our FREE guide to finding an accessible home for all you need to know.
7. Make virtual working, learning and events more common
One positive to come out of the coronavirus pandemic is that society has proven that virtual working, learning and events and much more are possible.
This is a huge lifeline for anyone with a disability or health condition that has difficulty travelling or accessing places, or who is unable to regularly leave their home.
We hope virtual events will continue post-Covid so that disabled people can have more access to home working, education and entertainment.
If you're interested in online learning or virtual experiences, visit our articles on 8 virtual courses to up your skills and 18 places to 'travel' to from your home.
8. Interconnected working with health and social care services
Depending on someone's condition, disabled people often need support from a range of health and social care professionals. But it can be tricky making sure everyone is up to date on someone's individual needs.
We would like to see an interconnected online programme or app that enables GPs, consultants, physios, OTs, wheelchair services, social workers, parents and carers to check everything they need to know about a disabled person's health and wellbeing.
9. More disability representation in mainstream media
There is an ever-widening number of actors, characters, comedians, journalists and presenters with disabilities in the media, but we know that more representation is still needed.
We need to see people of all different types of disabilities and conditions. We need to see disabled actors play not only disabled characters but non-disabled ones too. And we need to see disabled characters represented in a way that doesn't focus solely on their condition.
We also need to see more disability across magazines, news broadcasts, radio programmes, documentaries, reality shows, podcasts and more.
Visit our entertainment and culture section to read all our interviews with disabled celebrities, including Rosie Jones, Jules Robertson, Mark Lane, RJ Mitte, Sophie Morgan and Chris McCausland.
10. More disability organisations, not just charities
In the next 10 years, we would like the stigma or feeling that disabled people need charity removed for good.
Many disability-related organisations are indeed charities. Although in many ways they are helpful, this creates a sense of pity and feeling that disabled people need help.
Disabled people are no different to anyone else, we just might do things a little differently. Society should be embracing our skills and achievements instead of ignoring them.
If disabled people are enabled to live, work and love like everyone else, rather than treated as different or in need, they are empowered in the process and society as a whole benefits.
Many companies within the Kandu group were founded and are run by disabled people, and we want to see more of that.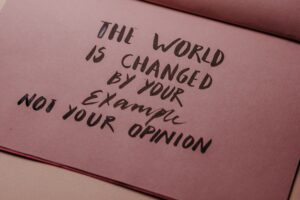 Disability Horizons in another 10 years
We've already created an amazing community – a huge collection of disabled people and those with health conditions who benefit from our content and comradery. But we know we can do more.
We want to be an even bigger and better hub for disabled people and their families. A place for people to connect, share, be heard and be listened to. We want:
to have a fully-fledged social network/forum that builds on our DHorizons Tribe so that more people can connect with each other, share advice, get questions answered and find solutions
to publish even more content for a diverse range of people on things that really matter
our resources section to keep growing, making it a one-stop-shop for anyone with a disability and or health needs
disabled writers, bloggers and influencers to have an even greater platform to build their careers
our community to be involved in more research projects and focus groups that mean products and services are inclusive from the get-go
our shop to supply more innovative and invaluable products from trusted suppliers
to help disabled entrepreneurs to develop and grow their businesses
our soon-to-be-launched Requipment site to become the place to sell second-hand disability equipment, enabling more families to benefit from useful products and stop them from going to landfill.
We want to empower our community and readers further, to enable each and every one of you to be able to have your voice heard. This is key to what we have always done and want to do more of.
By Liz Ransome-Croker – CEO and Editor-in-Chief, Disability Horizons