Netflix is one of the largest online streaming platforms in the world with thousands of original TV series and films to binge watch.
Here at Disability Horizons, we've rounded up eight of the best Netflix Original shows and films with disabled actors and characters.
Special
Summary
Special is a comedy series that tells the story of Ryan, a 28-year-old gay man with cerebral palsy. He goes in search for independence by moving out of his Mum's house and getting an internship job at an online publication.
When Ryan starts his internship, his colleagues think his dexterity issues and the way he walks was caused by a car accident and not cerebral palsy.
Ryan continues to keep quiet about his cerebral palsy and tries embarking on a normal life of creating content at work, making friends, parties, dating and sex.
Cast and production
Ryan is played by actor Ryan O'Connell, who is also gay and has cerebral palsy. He also wrote and executively produced the series.
Special is based on Ryan's memoir I'm Special: And Other Lies We Tell Ourselves, which was published in 2015.
Check out Emma Purcell's review How is disability represented in the Netflix series 'Special'? on her blog Rock For Disability.
The first series of Special is available to watch on Netflix and series two will be coming soon.
Atypical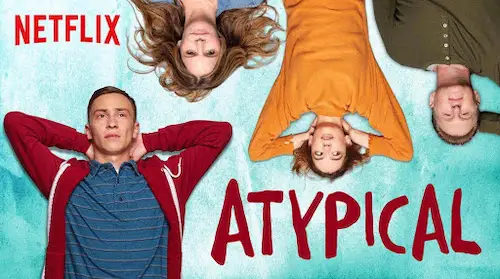 Summary
Atypical is a family drama and comedy series that follows the everyday life of autistic teenager Sam Gardner and his family.
While Sam sets off on his journey to find love and independents, his parents and sister are also experiencing changes in their own lives.
Cast and production
Sam is played by non-autistic actor Keir Gilchrist, which has sparked mixed reactions from viewers.
Netflix confirmed to Teen Vogue that Anthony Jacques, who plays Sam's friend Christopher in one episode, has autism.
The creator Robia Rashid also said that several crew members have autistic family members.
However, in series two, the show created five new characters played by actors on the spectrum as part of Sam's peer support group.
Netflix indicated that it worked with David Finch, who is himself on the spectrum, and authored the memoir The Journal of Best Practices, to help ensure an accurate representation of autism on the show.
Series one to three of Atypical is available to stream on Netflix with the fourth and final series due to be released later in 2021.
The Healing Powers of Dude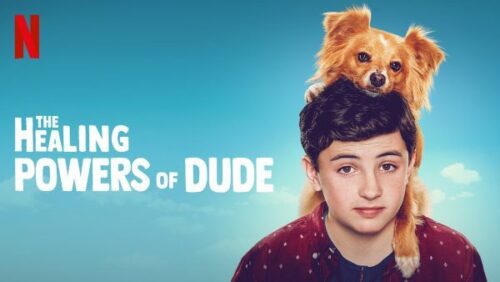 Summary
The Healing Powers of Dude is about 11-year-old Noah, who has Social Anxiety Disorder. After a few years being home schooled, he attends middle school with the support of his emotional therapy dog Dude.
Noah manages to make friends, which includes a girl called Amara, who uses a powered wheelchair.
Throughout the series, Noah overcomes life challenges, such as attending class, doing presentations, taking the bus, standing up to bullies, attending parties and performing on stage, all of which he achieves thanks to the support of Dude.
Cast and production
The Healing Powers of Dude was co-created by Erica Spates and Sam Littenberg-Weisberg. The character of Noah, played by Jace Chapman, was based on their own personal experience with social anxiety disorder.
Noah's friend, Amara, is played by Sophie Kim, who has Ullrich Congenital Muscular Dystrophy, a condition that causes weakness in the skeletal muscles.
The creators agreed it was important to include disability representation in the show by casting a disabled actress.
The Healing Powers of Dude is available to watch on Netflix now.
The Fundamentals of Caring
Summary
The Fundamentals of Caring is a Netflix Original film that tells the story of Ben, who encounters a personal tragedy and becomes a carer for 18-year-old Trevor, who has Duchenne muscular dystrophy.
The two of them embark on a road trip together across America, in which it changes their perspectives on life and helps them understand the importance of hope and friendship.
Cast and production
This film was based on the book The Revised Fundamentals of Caregiving by Jonathon Evison, who like Ben, has dealt with the loss of a family member and also worked as a carer.
Disabled teenager Trevor is played by non-disabled actor Craig Roberts. This did cause some criticism among disabled communities, but Craig did manage to research muscular dystrophy by speaking to others living with the condition.
You can watch The Fundamentals of Caring on Netflix.
Stranger Things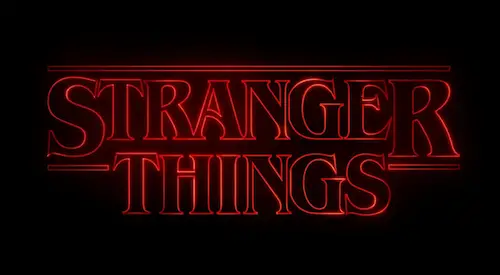 Summary
Stranger Things is a science-fiction, fantasy, horror series set in the 80s in the small town of Hawkins, where a chain of suspicious events result in supernatural forces and secret government agencies invading the town.
It is up to a group of teenagers and a local sheriff to find out the truth of these terrifying incidents and save the town of Hawkins.
Cast and production
Stranger Things has received critical acclaim and numerous awards including six Emmys and a Critics Choice Television Award.
One of the teenage boys in the show, Dustin, is played by Gaten Matarazzo, who has a rare genetic condition called cleidocranial dysplasia (CCD), which affects teeth and bones, such as the skull, face, spine, collarbones and legs.
It is visibly noticeable that Gaten has this condition because he has missing teeth and a lisp.
With the exception of school bullies naming Dustin "Toothless", his condition is mostly unrelated to the story and he is simply another teenager trying to fight the paranormal monsters of evil.
You can watch the first three series of Stranger Things on Netflix and the fourth and final series will be coming soon.
Raising Dion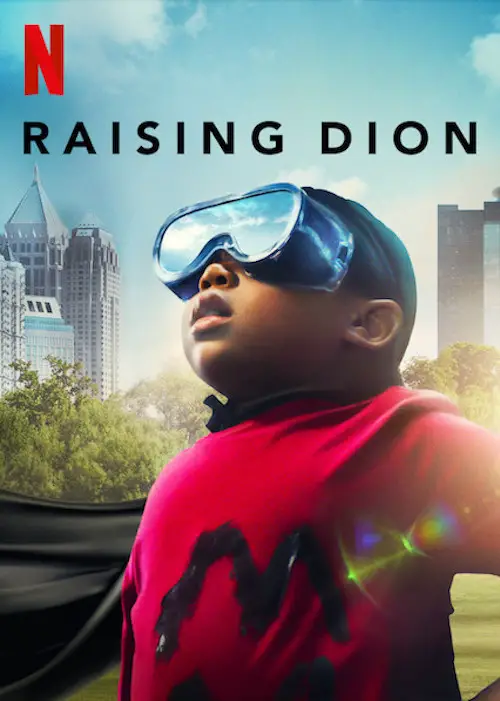 Summary
Raising Dion is about a young boy called Dion who has ADHD and chronic asthma. Following the death of his Father, he is transferred to a new school where he becomes friends with Esperanza, who is a wheelchair user.
Together they try navigating an inaccessible world and soon discover Dion has superpowers, which he cannot control but tries to use for good and not evil.
Cast and production
Raising Dion is based on the comic book series written by Dennis Liu, who also co-created the Netflix series with Carol Barbee.
Dion is played by 8-year-old Ja' Siah Young who is not known to have ADHD or chronic asthma.
Esperanza is played by 7-year-old Sammi Haney, who lives with brittle bone disease. She secured the part thanks to her savvy, positive and humorous personality rather than just for her disability.
The first series of Raising Dion is available to stream on Netflix with a second series due for release later this year.
Feel the Beat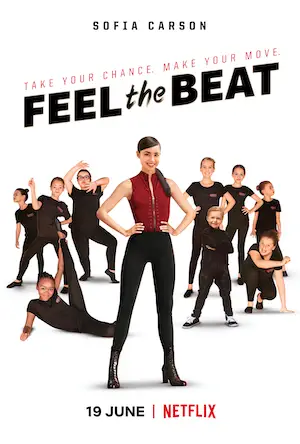 Summary
After failing to find success on Broadway, April returns to her hometown and reluctantly is recruited to train a misfit group of young dancers for a big competition.
One of the young dancers is a deaf girl called Zuzu and proves to April that deaf people can dance by feeling the vibrations of the music.
Cast and production
Zuzu is played by deaf actress Shaylee Mansfield and her character was written in as a deaf person.
The title of the film was inspired by Shaylee's character when describing that she can "feel the beat" when dancing.
American sign language (ASL) is integrated into the final dance of the film and was brainstormed by Shaylee and an ASL dialogue coach.
Feel the Beat is available to watch on Netflix now.
Sex Education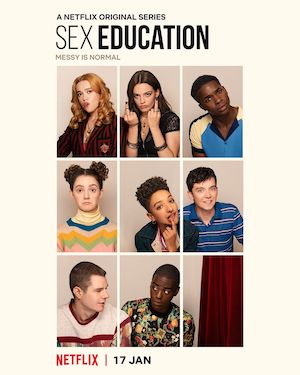 Summary
A teenage boy with a sex therapist mother teams up with a high school classmate to set up an underground sex therapy clinic at school.
In series two, the show introduces troublemaker teenager Isaac, who has spinal cord injury. He is not defined by his disability but by being charmingly sarcastic and unembarrassed.
Cast and production
Isaac is played by disabled actor George Robinson, who himself suffered a spinal cord injury while playing rugby aged 17.
There was also disability representation behind the scenes with comedian, actress and writer Rosie Jones, who has cerebral palsy, helped write the second series.
Head over to Netflix to watch the first two series of Sex Education and stay tuned for an upcoming third series coming soon.
What other Netflix Original series and films are you enjoying? Recommend your suggestions in the comments box or on Facebook and Twitter @Dhorizons.
By Disability Horizons 
More on Disability Horizons…
The post 8 Netflix Original shows and films with disabled actors and characters appeared first on Disability Horizons.