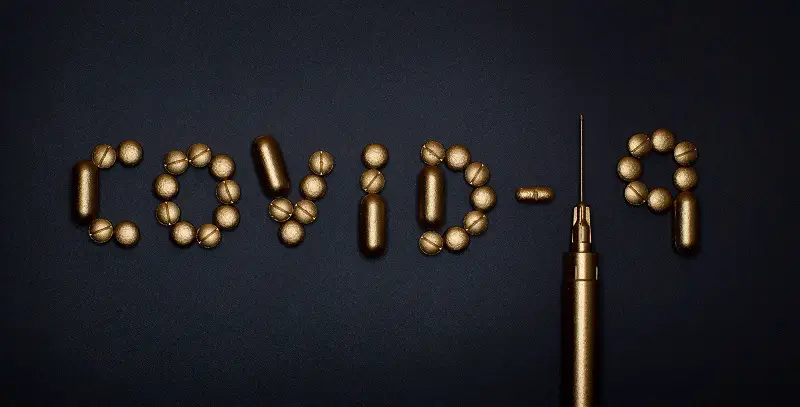 The first Covid-19 vaccine has been approved in the UK with thousands of people already having received the jab last week. It is believed that 800,000 doses will be given to people by the end of December and 20 million people will be vaccinated by Easter.
This ground-breaking moment feels like the beginning of the end of this pandemic. But there is so much to learn and understand about the Covid-19 vaccine.
Here at Disability Horizons, we take you through everything you need to know about the Covid-19 vaccine:
Pfizer/BioNTech Covid-19 vaccine
The Pfizer/BioNTech Covid-19 vaccine is the first jab to be approved in the UK by the Medicines and Healthcare Regulatory Authority (MHRA).
People begun receiving the injection at NHS hospitals across the country from 8th December. It is estimated that 800,000 doses will be administered by the end of the month.
Pfizer and BioNTech are not British companies. Pfizer is a pharmaceutical company based in America and BioNTech is a biotechnology company based in Germany. The drug is being made at a Pfizer manufacturing facility in Belgium.
How the Pfizer/BioNTech Covid-19 vaccine works
The Pfizer/BioNTech Covid-19 vaccine trains the immune system to fight coronavirus.
It is a new type of jab called a Ribonucleic acid (RNA) vaccine that uses a tiny fragment of the virus's genetic code. This starts making part of the virus inside the body, which the immune system recognises as foreign and starts to attack.
The genetic material is encased in a tiny protective bubble of fat to get it into cells.
The exact ingredients of the vaccine have not been made public, but other vaccines can contain other ingredients to make them stable or more effective.
The jab has to be stored at -70C. It can then be in a refrigerator for up to five days before it starts to degrade.
Covid-19 vaccine dosages and level of protection
The vaccine is given in two doses, three weeks apart, and offers up to 95% protection against Covid-19 after the two doses have been given. You will not be fully protected from coronavirus until at least 7 days after the second dose.
Data from the Pfizer/BioNTech vaccine trials, undertaken in more than 40,000 individuals, indicate high vaccine efficacy, with very minimal side effects.
The UK has ordered a total of 40 million doses of the Pfizer/BioNTech vaccine, which will protect 20 million people.
At this stage, there is no evidence to show how long the Pfizer Covid-19 vaccine can protect you. The jab will create antibodies but because the vaccine hasn't been available long enough, more research is needed to establish how long the antibodies stay.
This means the Covid-19 vaccine may need to be administered on an annual basis, similar to the flu jab.
Side effects of the Covid-19 vaccine
So far there are no severe side effects or reactions from the Pfizer Covid-19 vaccine other than mild arm pain, fatigue and headache, which can occur in most common vaccines and be treated with paracetamol.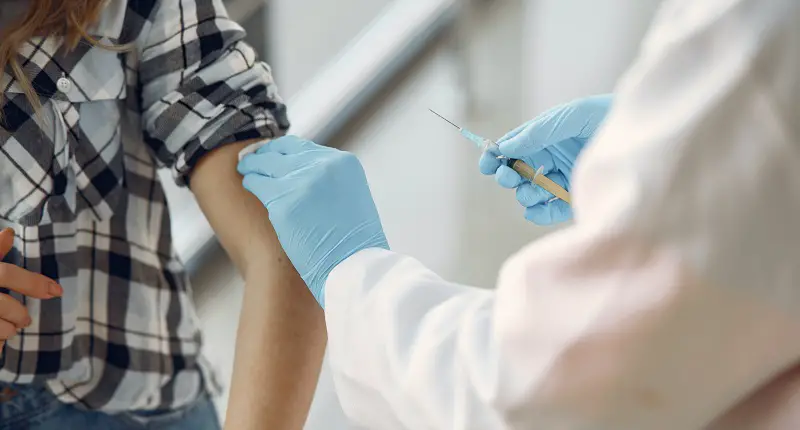 Who is eligible for the Covid-19 vaccine?
The Joint Committee on Vaccination and Immunisation (JCVI) has put together a list of nine different groups who will be prioritised in getting the Covid-19 vaccine.
This priority list is as follows:
residents in a care home for older adults and their carers
all those 80 years of age and over and frontline health and social care workers
all those 75 years of age and over
all those 70 years of age and over and clinically extremely vulnerable individuals
all those 65 years of age and over
all individuals aged 16 years to 64 years with underlying health conditions that put them at higher risk of serious disease and mortality
all those 60 years of age and over
all those 55 years of age and over
all those 50 years of age and over.
Although residents in care homes are listed as a top priority, the authorities are still working out logistics as to how to store and deliver the Pfizer vaccine because of its need to be stored at a very cold temperature. The full rollout of the vaccine in care homes is predicted to start in the next few weeks.
Scotland has just announced that it will be administering the vaccine to care home residents on the 14th December.
For the rest of the UK, at present, only NHS staff, care home workers, inpatients over the age of 80, and outpatients over 80 with an appointment are receiving the jab in hospitals.
GP surgeries across England are also set to start giving out the vaccine to people over 80 this week (commencing 14th December).
If you use direct payments to hire your own PA/carers or use self-employed carers, whether your PAs and carers will be vaccinated when the over 80s are is much more unclear.
Some people have received letters from their councils, some have contacted their GPs, and many others say they have no idea if and when their carers can be vaccinated.
Our writer, Emma Purcell, who uses self-employed carers, has told us that her carer phoned the GP who has told them that the surgery will let the designated nurse running the vaccine program know that she is a self-employed carer and will be in touch soon when the batch for carers is available.
If you are unsure when and how your PA/carers will get the vaccine, contact your local council or have your PA/carers contact their GP surgeries.
Everyone else who is eligible for a Covid-19 vaccine will be contacted by the NHS. You do not need to contact them about the vaccine.
Clinically extremely vulnerable
People who are defined as 'clinically extremely vulnerable' are at very high risk of severe illness from coronavirus. This group is set to receive the Covid-19 vaccine along with the over 70s.
There are two ways you may be identified as 'clinically extremely vulnerable':
You have one or more of conditions listed below, or
Your clinician or GP has added you to the Shielded Patient List because, based on their clinical judgement, they deem to you be at higher risk of serious illness if you catch the virus.
People with the following conditions are automatically deemed clinically extremely vulnerable:
have had an organ transplant
are having chemotherapy or antibody treatment for cancer, including immunotherapy
are having an intense course of radiotherapy (radical radiotherapy) for lung cancer
are having targeted cancer treatments that can affect the immune system (such as protein kinase inhibitors or PARP inhibitors)
have blood or bone marrow cancer (such as leukaemia, lymphoma or myeloma)
have had a bone marrow or stem cell transplant in the past 6 months, or are still taking immunosuppressant medicine
have been told by a doctor you have a severe lung condition (such as cystic fibrosis, severe asthma or severe COPD)
have a condition that means you have a very high risk of getting infections (such as SCID or sickle cell)
are taking medicine that makes you much more likely to get infections (such as high doses of steroids or immunosuppressant medicine)
have a serious heart condition
have a problem with your spleen or your spleen has been removed (splenectomy)
are an adult with Down's syndrome
are an adult who is having dialysis or has severe (stage 5) long-term kidney disease
have been classed as clinically extremely vulnerable, based on clinical judgement and an assessment of your needs
If you think there are good clinical reasons why you should be added to the Shielded Patient List, discuss your concerns with your GP or hospital clinician.
Underlying health conditions
The sixth priority group is all individuals aged 16 years to 64 years with underlying health conditions that put them at moderate risk of serious disease and mortality.
People at moderate risk from coronavirus include people who:
are 70 or older
have a lung condition that's not severe (such as asthma, COPD, emphysema or bronchitis)
have heart disease (such as heart failure)
have diabetes
have chronic kidney disease
have liver disease (such as hepatitis)
have a condition affecting the brain or nerves (such as Parkinson's disease, motor neurone disease, multiple sclerosis or cerebral palsy)
have a condition that means they have a high risk of getting infections
are taking medicine that can affect the immune system (such as low doses of steroids)
are very obese (a BMI of 40 or above)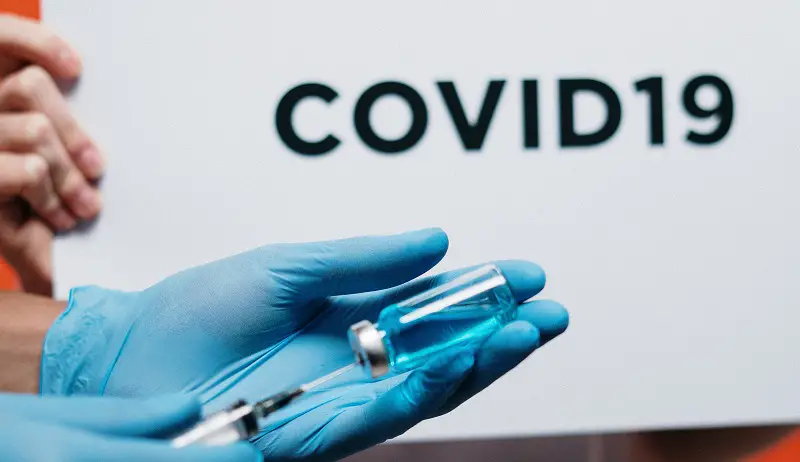 How to get the vaccine for under 16s
It is advised that only those children at very high risk of exposure and serious outcomes – such as older children with severe neuro-disabilities that require residential care – should be offered vaccination.
Clinicians should discuss the risks and benefits of vaccination with a parent or guardian, who should be made aware of the lack of safety data for the vaccine in children aged under 16 years. More detail on vaccination in children is set out in the Green Book – Immunisation Against Infectious Disease.
Who can't have the Covid-19 vaccine?
Pregnant women and mothers breastfeeding
Women who are pregnant, planning a pregnancy or breastfeeding have been told not to have the Covid-19 vaccine. This is because there is no data on how the vaccine will affect pregnant women or their baby.
They are advised to get the vaccine after the birth or when they've finished breastfeeding.
For women who were involved in clinical trials or been given the vaccine without realising they were pregnant, both mothers and babies will be closely monitored, and the mothers will be given their second jab after the birth.
People with allergies
On the first day of the Pfizer Covid-19 vaccine program, it was reported that two NHS staff with severe allergies had a bad reaction to the jab.
They developed symptoms of "anaphylactoid reaction" shortly after receiving the vaccine and both have recovered after the appropriate treatment.
Therefore, people who have a history of "significant" allergic reactions to medicines, food or vaccines should not receive the vaccine.
People with weakened immune systems
For some people with weakened immune systems, a Covid-19 vaccine may not be effective for them. This will vary on a case-by-case basis.
People with a weakened immune system who do get the vaccine are still advised to take extra precautions until further analysis is released.
Those who cannot have the vaccine may be offered a new coronavirus antibody treatment, which can be injected or administered intravenously.
Clinical trials are beginning in the UK and initial results from the randomised control trial are expected to be published in the first half of 2021. However, the trial is expected to last for 12 months.
What you still have to do after getting the Covid-19 vaccine
Once you've had the vaccine, you can resume your usual activities, such as going to work, school or shopping. However, the authorities don't know whether vaccinated people can still carry and pass on the coronavirus to others.
Therefore, people who have been vaccinated should still stick to government guidelines and keep wearing face masks, washing hands and social distancing.
Is a Covid-19 vaccine mandatory for travel?
At the moment, a Covid-19 vaccine is not mandatory when travelling abroad. However, there is speculation that an immunity passport – or e-vaccination certificate – may be required in the future, to show that the holder has been vaccinated against coronavirus.
It's an idea that the World Health Organisation is looking into in order to encourage safe travel between countries.
In November, the CEO of Australian carrier Qantas said that he expected such a measure to be essential for future travel, and the airline would only accept passengers who had taken a vaccine.
In addition, travelling abroad would depend on what precautions other countries are taking. For example, UK travellers may be unable to go to EU countries after 1st January 2021, under Covid-19 safety restrictions, if there is a no-deal Brexit.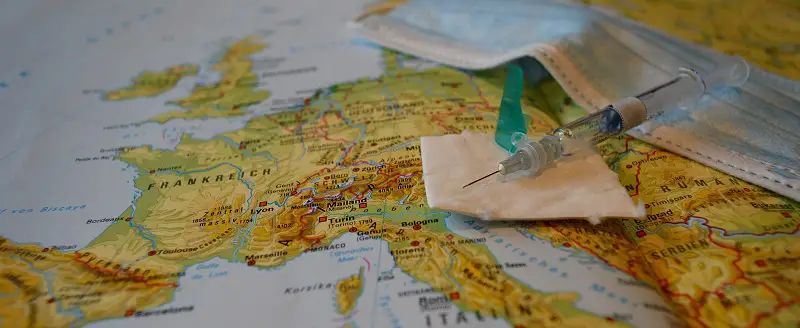 Other Covid-19 vaccines in development
As well as the Pfizer/BioNTech vaccine, there are almost 140 more Covid vaccines being developed and trialled globally, with two of them close to being approved.
AstraZeneca Covid-19 vaccine
The AstraZeneca Covid-19 vaccine has been developed at Oxford University and is said to 90% effective when given a half dose then a full dose. This jab is more affordable and can be stored in a refrigerator between 2C and 8C.
It is based on a harmless adenovirus from a chimpanzee, which has been engineered in the lab to include genes from Sars-Cov-2, the coronavirus that causes Covid-19.
When the genetically modified adenovirus is injected into human cells, they make coronavirus proteins that prime the immune system to respond to future infections with Sars-Cov-2.
The JCVI is still awaiting the opportunity to review Phase 3 data on this vaccine but the UK government has already pre-ordered 100 million doses.
Moderna Covid-19 vaccine
Like the Pfizer jab, the Moderna vaccine uses synthetic RNA messengers that use genetic code from the coronavirus to prompt human cells to generate a so-called "spike" protein found on the outside of the virus.
The process sets off an immune response from the body, which eventually blocks the actual coronavirus from latching onto cells.
Moderna's vaccine will require two injections, which need to be administered 28 days apart. It also must remain in cold storage before use.
Fortunately, the Moderna Covid-19 vaccine remains stable for six months at -20C and for 30 days in a standard medical refrigerator.
The UK government has managed to pre-order five million doses of the Moderna vaccine, which is still awaiting analysis by the JCVI.
What are your initial thoughts on the Covid-19 vaccine? Are you eager to get vaccinated or do you still have doubts? Share your opinions on Facebook and Twitter @Dhorizons.
By Disability Horizons
More on Disability Horizons…
The post Covid-19 vaccine: how it works and who is eligible if you have a disability or chronic illness appeared first on Disability Horizons.